More Fair Trade berries
This article was originally published in February 2019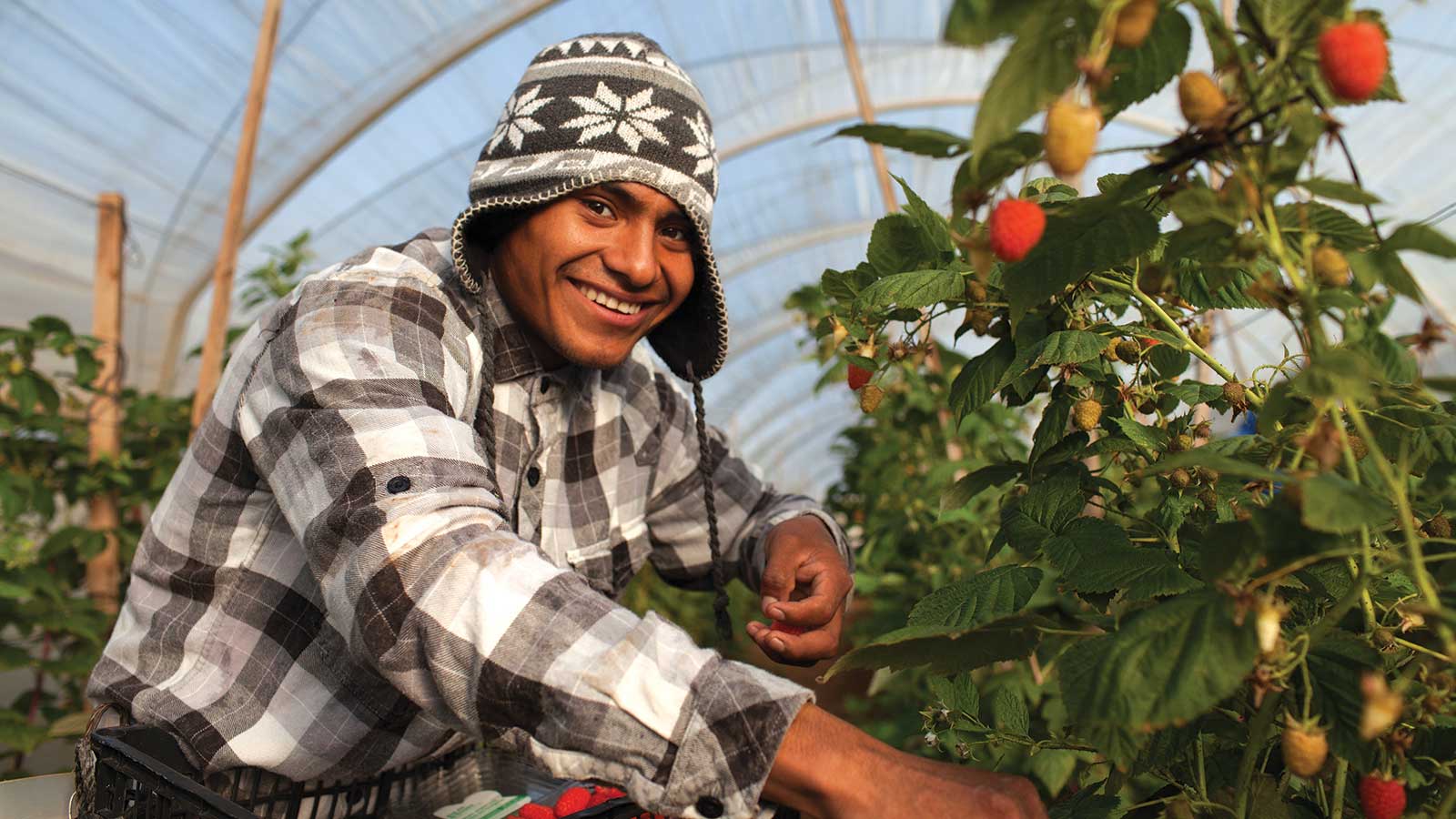 ---
Look for the Fair Trade logo on berry boxes this month at PCC stores. Beginning this month, 100 percent of PCC berries sold under the Driscoll's brand from Baja will be Fair Trade Certified.
We had only a limited supply of Fair Trade Certified berries last year, but talks and encouragement by PCC and others for Driscoll's to acquire third-party fair labor certification have been fruitful. We always try to work with vendors on consumer concerns, so Driscoll's new benchmark is worth celebrating. Some growers for the Driscoll's brand had been accused of unfair wages and labor practices and targeted for boycotts for several years.
Encouraging producers to ensure fair labor standards with certification helps advance our commitment to be a positive force in the lives of people who work in our supply chain. The Fair Trade USA certification for Driscoll's means the brand helps invest in farmworker community development.
Fair labor certifications, in general, provide assurance that a product is produced by farms with good labor and environmental practices. For Fair Trade certification, Driscoll's growers in Baja (California and Mexico) now must comply to a standard set by the certifying agent, Fair Trade USA. Once certified, fruit can be packed, sold and displayed in stores with the Fair Trade Certified logo.
Fair Trade USA certification has firm standards for worker representation, worker's rights (including wages, working conditions and access to services), sustainability (including water efficiency, integrated pest management, pesticide use, and waste disposal) and transparency. Detailed information on these standards is available at fairtradecertified.org.
By purchasing Driscoll's Fair Trade berries, a small premium is paid into a Community Development Fund managed locally by a worker committee to address needs in each community where berries are grown. The Community Development Fund is managed by a committee that is elected by workers from Fair Trade Certified farms.
This worker committee is responsible for conducting a community needs assessment to prioritize local needs and develop projects to address the needs. The committee presents proposed projects to their peers who then vote on what projects get executed.
Naomi Sakoda, Driscoll's resource analyst/Fair Trade lead, says, "Compliance to the Fair Trade USA standard allows us to communicate easily the efforts of our growers to provide safe and fair working conditions and protect workers and the environment with responsible farming practices. Some examples of these practices includes the protections of workers' rights and increased safeguards to limit chemical exposure and pollution by leveraging training exercises and integrated pest management practices."
Driscoll's Baja Fair Trade program requires each farm to develop Social Engagement Teams to increase communication between workers and management. These forums facilitate better relationships with growers and workers and allow workers to share freely what's happening in the fields, thus providing a mechanism for workers' voices to be heard.
"In fact, we've seen this part of the program to be so impactful — and growers value it so much," says Sakoda, "that it's being replicated in areas outside of Baja."
In addition, the Community Development Premium, managed by the worker committees, enables important community investment and supports workers to become active leaders in their own communities.
Driscoll's began selling Fair Trade Certified berries in Baja in 2016 and, so far, has sold more than 18 million pounds of Fair Trade organic strawberries, raspberries and blueberries. Due to the expansion of fair labor certification, there will be approximately 8,000 farmworkers employed on Fair Trade-certified farms who also will be beneficiaries of the Community Development Premium.
Some highlights of projects that the Community Development Premium has funded so far include:
Free health services for 2,700 community members at two health fairs
Free dental care for 1,030 people, helping to address the need for more dental services and dental education in Baja
Water storage tanks for 826 families, improving reliability and access to clean drinking water
Free backpacks with school supplies distributed to 1,700 students to help support school enrollment and reduce the costs of attending school
The worker committee currently is developing its project plans for 2019. Potential projects include student scholarships, additional water storage tanks, grants for housing improvements, laundry services, and a mobile dental clinic.
PCC is excited about this program and pleased to work with growers to bring you more Fair Trade Certified berries. For more information, visit driscolls.com/fairtrade.