Producer Partnerships: Huney Jun
This article was originally published in January 2019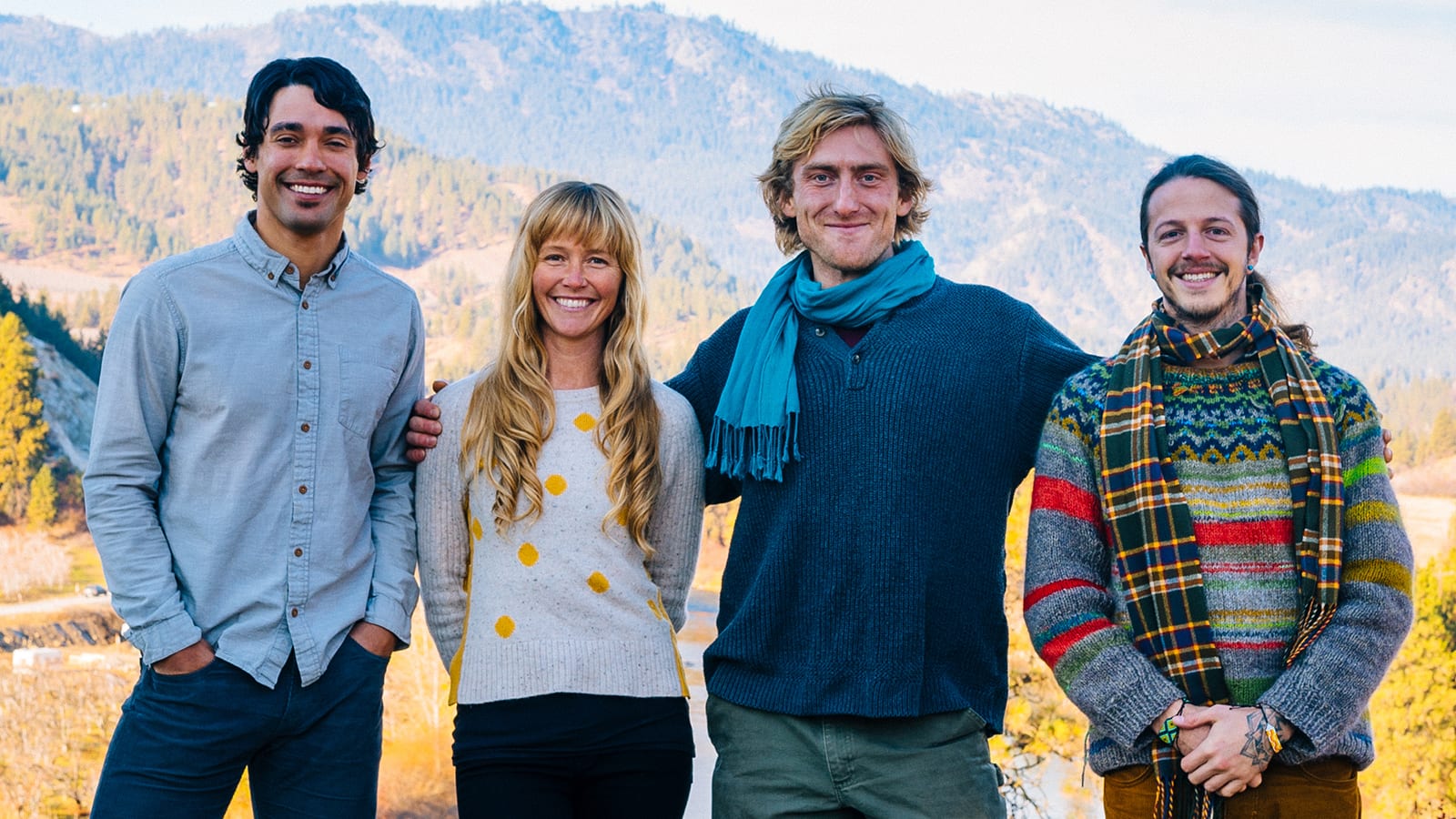 ---
Huney Jun founders Beau Carrillo, Molly Hemler, Benjamin Erdmann, and Matt Van Biene first bonded by climbing mountains together. They climbed big mountains in Patagonia and Alaska and learned about herbal supplements as a stress reliever. After home-brewing kombucha in their kitchens, they quickly realized they had a special product unavailable on grocery store shelves.
Kombucha cultures consume cane sugar and black tea to form the beverage that has become increasingly popular in recent years. Jun, known as the "champagne of Kombucha," does not rely on sugar cane.
Jun cultures consume only raw honey and green tea. The creators of Huney Jun found that using raw honey in place of sugar created a less acidic and tastier product. A reliance on raw honey also provides a perfect opportunity for these nature-lovers to promote pollinator protection.
One percent of Huney Jun's revenue goes directly to organizations that support restoring honey bee populations. For the last two years the company has donated funds to the Save the Bee Foundation in Eugene, Oregon.
Huney Jun is a cold-brewed, or steeped, fermented tea. The drinks are not heated which preserves the Jun cultures and promotes probiotic content. Huney Jun had its product lab tested and found two dominant strains of probiotics: lactobacillus paracaesi and lactobacillus plantarum, strains that promote digestion, weight loss, reduced inflammation, and increased energy.
Huney Jun is brewed in a zero-waste facility and all spent tea is donated to a local farm as compost. The founders intentionally located the company in Leavenworth for the vibrant community and high-quality sustainable water source there. Proximity to the mountains is a bonus too, of course.
What's next for these over-achievers? The team is in process to create and get approval for the first certified organic apiary in the United States. To qualify for USDA organic certification, the apiary must be located within a five mile "no spray" radius. They've found a site and hope soon to use their own honey in Huney Jun.
Beau Carrillo, Huney Jun co-founder and CEO, explains, "We've always known that if we were going to make Jun a mainstream drink, we would do it authentically. I believe we have done that."
Honey Jun is available in all PCC locations.