Reducing food waste in fresh produce
by the staff at Organically Grown Company
This article was originally published in January 2019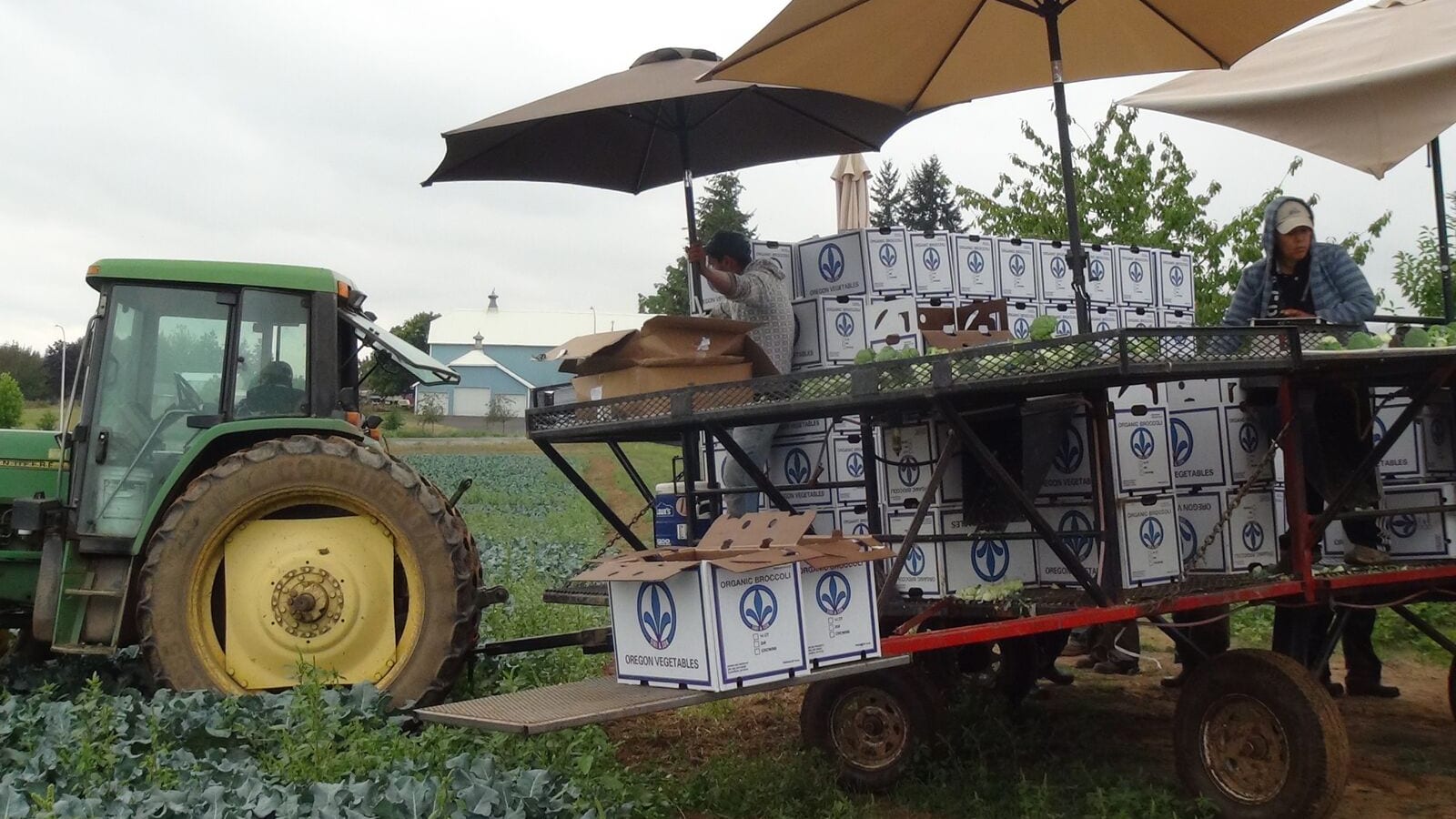 ---
Organically Grown Company began as a nonprofit in 1978 and has been PCC's primary organic produce supplier for many years. PCC and OGC share many values, including a commitment to delicious food and an organic supply chain. We also share values in waste reduction.
Waste reduction efforts increasingly are an important part of our work at Organically Grown Company (OGC). These efforts are a priority in our long-term sustainability goals and critical to the success of our business. In our daily operations, we strive to reduce our environmental impact and eliminate solid waste and toxic substances in our facilities. Our efforts toward zero waste go well beyond extensive recycling, with more than 90 percent of our waste diverted from landfills annually.
One of the most critical areas of focus in our zero-waste efforts is reducing food waste. In many ways, every part of our company is focused on minimizing food waste — aiming to get the right product as quickly and efficiently as possible from the farmers' fields to you.
In some cases, our efforts toward food waste reduction start in the fields. Our buying team works with growers to plan volumes and varieties for the year ahead — ensuring OGC's supply availability and reducing grower risk through collaboration.
Reducing food waste continues when produce arrives on our loading dock from refrigerated trailers. We have a chilled loading dock and five coolers with distinct temperature zones, air scrubbers, and additional organic-compliant attributes to help temper the rapid ripening process, so we can provide the freshest organic produce possible.
When crops arrive at our warehouse, our quality team inspects multiple boxes on every pallet and provides feedback to the buying team on quality. The team also monitors the product in our coolers to make sure the rotation doesn't need to be changed (i.e. something is ripening quickly). Our sales and quality teams work to match product with customer preferences so it will not be rejected.
On average, product is in our warehouse for four days. Some items, such as potatoes and apples, have a longer shelf life, while others, such as leafy greens, have a more rapid turnaround time.
Inevitably we have product that is edible but not salable and this we donate to six local food banks. Our quality team is passionate about our relationships with food banks and is careful to make sure we are providing product that still is great for eating.
In 2017 we donated more than 800 tons of organic produce. In 2016 it was more than 1,000 tons. We have a long history of collaborating with local and regional food banks and are grateful for their partnership — one that supports all parties.
When we finally find ourselves with product that no longer is edible, our maintenance team hauls it to a local farm where there are some exceptionally happy pigs and cows.