Welcome Burien PCC!
This article was originally published in June 2018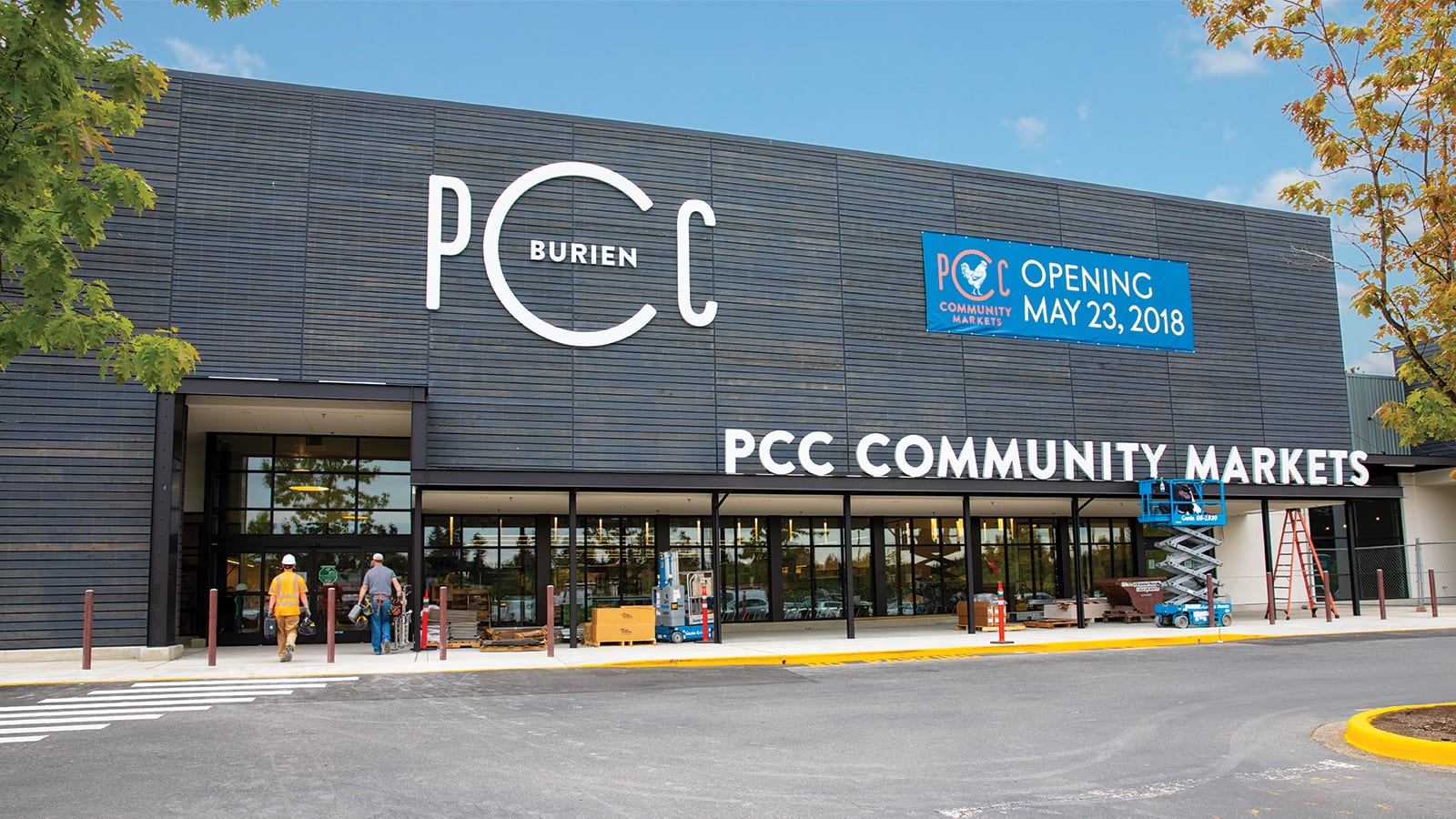 PCC opened its newest store in Burien on May 23, welcoming the first 112 people in line with gifts of fresh organic pineapple, a symbol of hospitality.
The Burien store extends our co-op presence further south and west, to the Five Corners Shopping Center at 15840 1st Ave. S. It's the area's first certified-organic grocer.
We'll have more on the Burien store's green building features in the July-August issue of Sound Consumer.