Introducing PCC's Protect the Pollinators project
This article was originally published in April 2018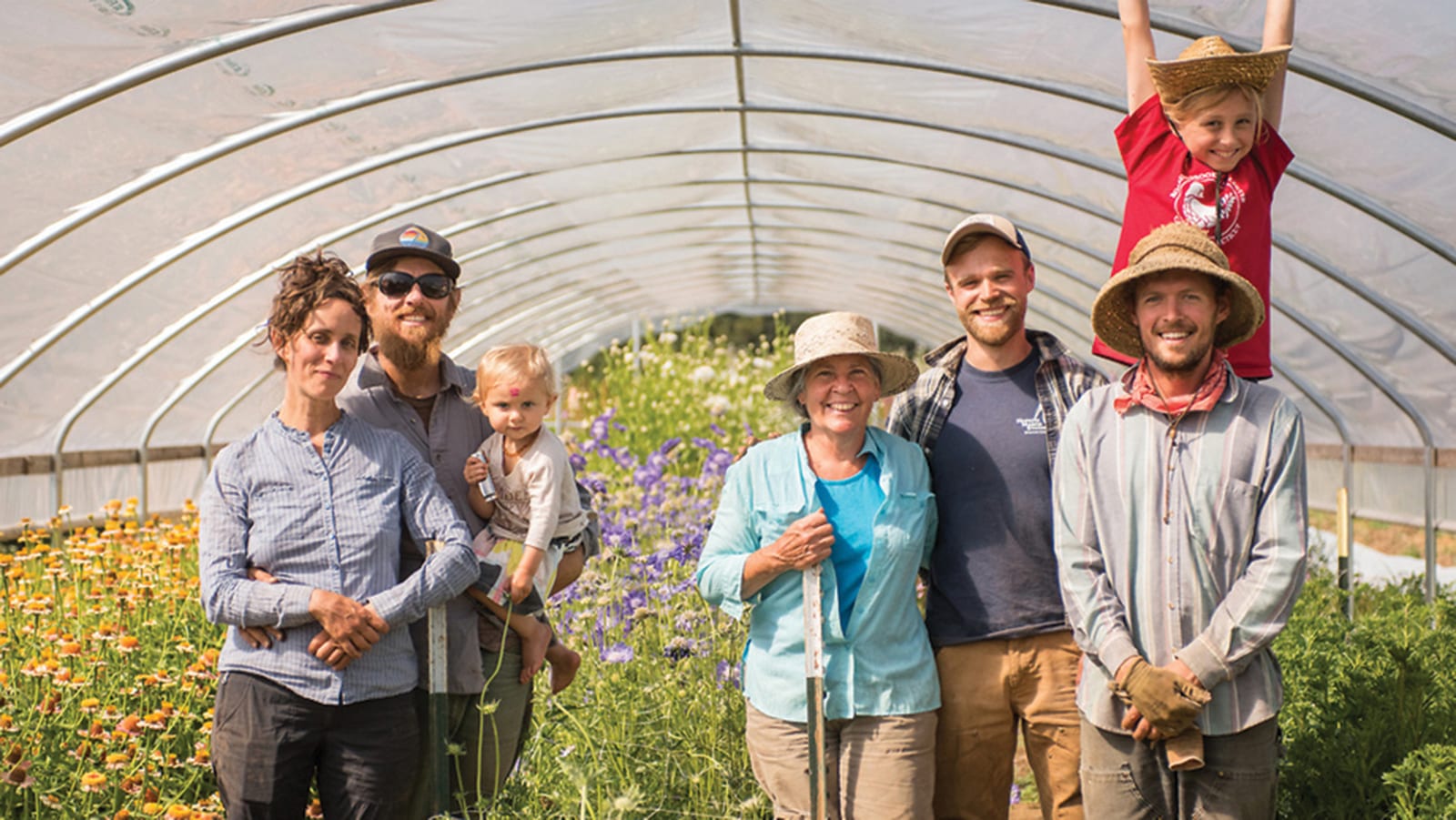 Abundant and diverse pollinator communities are critical for sustainable food systems and for our world. Pollinating insects and animals are responsible for the reproduction of more than 85 percent of the world's flowering plants. Without pollinators we would not have most of the fruits and vegetables that we are able to enjoy today.
Pollinators are crucial in the production of half of the world's oils, fibers and raw materials. They play a valuable role in preventing soil erosion and increasing carbon sequestration. Pollinators also are a keystone species, meaning that many other species in the ecosystem depend on them.
Yet, in many places pollinator communities are in decline. The loss of pollinators has been attributed to stressors such as pests, pesticides, disease and habitat destruction. Pollution and climate change also are attributed to decreasing pollinator populations. In addition, there's a lack of data to gauge the depth of pollinator decline or determine causation.
Get involved!
Don't despair – help make a difference. There are many things you can do. Purchase and plant pollinator-positive plants in your yards and gardens and encourage your family, friends and neighbors to do the same. Become a citizen scientist and join efforts across the country to count pollinators. Share your photographs and help build pollinator-positive excitement!
Plant seeds
We are proud to highlight our producer partner, Uprising Seeds. Based in Bellingham, Washington, Uprising Seeds is a small, family-run organic seed farm. As Washington's first 100 percent certified organic seed company, the Uprising Seeds family considers themselves to be farmers first, noting, "Our ideal vision of seed sustainability involves farmers and gardeners as the stewards of the varieties that they depend on. We are therefore committed to strengthening the public commons of seed genetics by working to preserve and improve open-pollinated varieties keeping biodiversity strong through adaptability and resilience."
Become a Citizen Scientist
The Northwest Pollinator Initiative's Citizen Science for Bees Project is a program of the Washington State University Department of Entomology with support from The Common Acre, Tilth Producers of Washington and 35 participating farms. Accurately monitoring changes in pollinator communities often is limited by a lack of detailed data. Citizen science, the involvement of volunteers in research, is valuable in helping to gather large amounts of pollinator data and understand the shifts occurring in our pollinator communities. The Northwest Pollinator Initiative has created a Citizen Science Guide to help identify wild bees. The guide includes labeled diagrams explaining how to determine the differences in pollinator size and shape and includes information on frequently visited flowers and flight patterns for each wild bee group. The guide also contains information on how to submit observations of wild bees to join the efforts to monitor the wild bee population in Western Washington.
For more information, and to access the how-to Citizen Science Guide, visit nwpollinators.org/citizen-science.
Take pictures
Need more incentive to join PCC in protecting pollinators? Win prizes for sharing your pollinator photographs!
Once your pollinator-positive plants bloom, take photographs that capture the moment planting seeds this spring, admiring blooming plants this summer, or gathering pollinator data as a citizen scientist. Extra points if we can see some pollinators in your pictures.
Share your photos online to help spread the word about the importance of protecting pollinators, and build pollinator-positive excitement with family and friends. Winning photos will be chosen based on creativity, enthusiasm and image quality.
Enter to win by posting your pictures on social media this spring and summer with the #PCCPollinatorProject or by emailing them to pollinatorproject@pccmarkets.com. The first-prize winner will receive a $100 gift card to PCC and all top winners will have their photographs published in a future Sound Consumer issue.
Remember that the real winners in this project are the pollinators whose habitats you are helping to promote and protect. Thank you for being a pollinator champion!
---
Look for the following pollinator-promoting Uprising Seeds, available in PCC stores:
Bees' Friend (Phacelia tanacetifolia): Living up to its name, bees love this plant. The lacey, fern like-leaves and delicate lavender blooms are delightful to look at, too. Bees' Friend also functions well as aphid control when co-planted in alternating beds with blocks of brassicas.
*Available at all PCC stores.
Echinacea (Purple Coneflower): Best known for its role in boosting the immune system, Echinacea is also a wonderful plant for pollinators. The bright colors attract bees and the flowers produce a high quantity of nectar and pollen, making it well worth the stop for the busy bee.
*Available at Columbia City and Fremont PCC.
Sunflower 'Giant Sungold': According to Uprising Seeds, the Giant Sungold is "everything you've been dreaming of, if you dream of sunflowers." Sunflowers attract many species of bees. They are big and bright — a beacon for bees — especially the Giant Sungold.
*Available at Columbia City and Fremont PCC.