Soil & Sea: Reports from our producers
This article was originally published in December 2017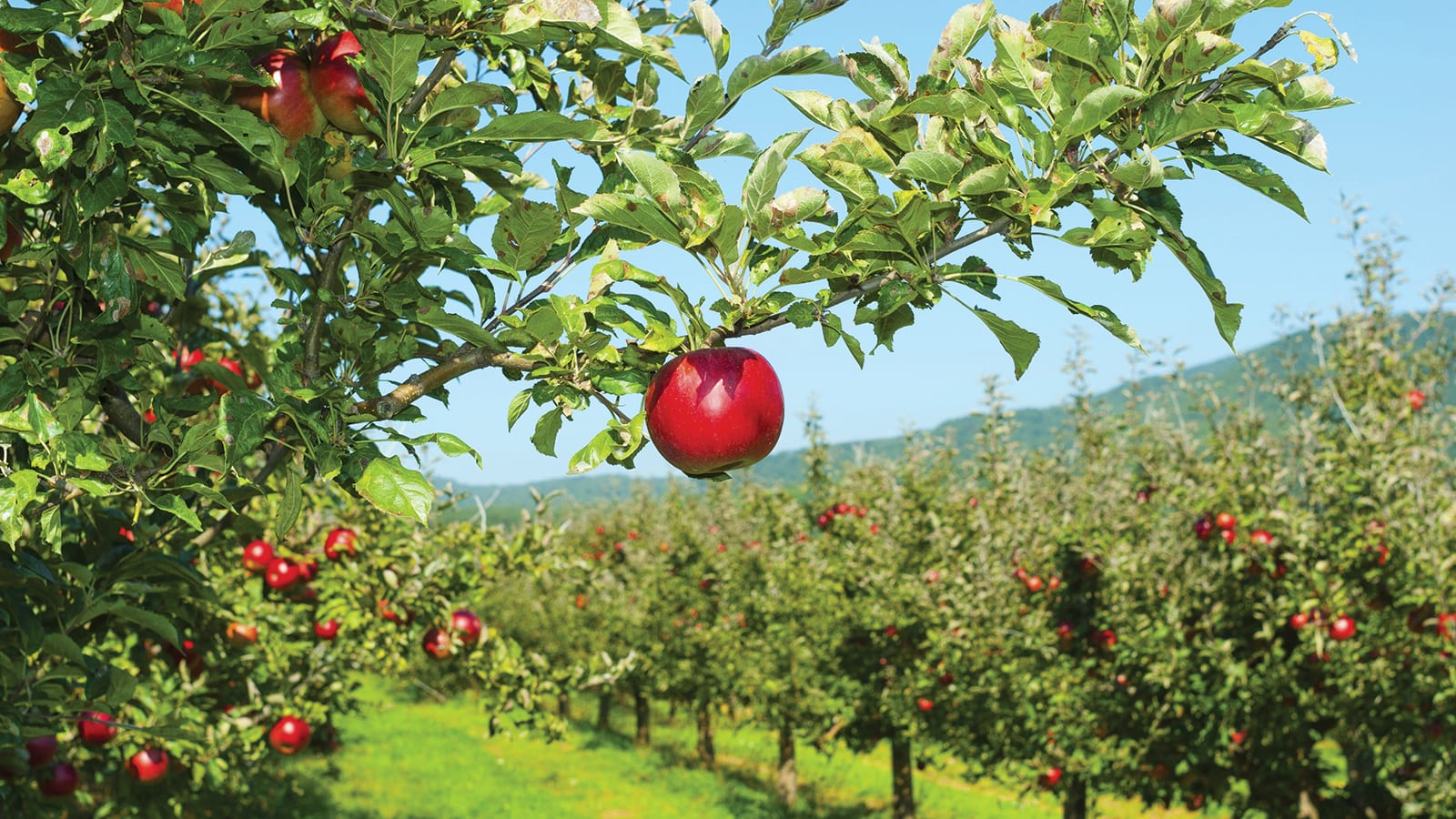 A robotic apple picker could be ready for use at the end of 2018 or early 2019. An Israeli entrepreneur developed a mechanical model and is working to commercialize it with U.S. companies. It uses a robotic arm and vacuum tube, guided by a computer with cameras and sensors, to detect apples and suck them off trees one apple per second and deliver them into bins. The picker detects 95 percent of apples and isn't bothered by leaves or new growth but can be obstructed by limbs. A mechanical harvester could help ease the shrinking pool of human pickers.
One of the early farm families to settle the Snohomish Valley is expanding into barley and now is in its third year growing it organically on 500 acres. Dan Bartelheimer and his son, Peter, of Sno-Valley Farms report it isn't nearly as difficult as they first imagined to raise grains organically and manage weeds effectively.
Hurricane Irma caused about $760 million of damage to the Florida citrus industry after dumping as much as 17 inches of rain in just 24 hours in October. Florida is the nation's largest producer of oranges and the loss will be felt across the country this winter. USDA estimates a 21 percent decrease from last year and a 71-year low for citrus growers.
A large mass of warm water in the Pacific Ocean called "the blob" may be to blame for a substantial drop in cod stocks in the Gulf of Alaska. Surveys show a 71 percent decrease in cod biomass from 2015 to 2017 and records indicate it's related to a drop in forage fish as prey, due to very warm temperatures at various ocean depths that harm marine life. In very warm temperatures, the cod would have needed to eat quite a bit more to grow and survive than was available in the water column.
The Texas Organic Cotton Marketing Cooperative harvested more organic cotton acres than ever before in 2016, growing 85 percent of all U.S. organic cotton. The latest "Organic Cotton Market Report" shows 219,947 farmers in 18 countries grew organic cotton, producing 107,980 metric tons. Organic cotton production represents about 0.5 percent of global cotton production.
Organically Grown Company, PCC's main supplier of fresh produce, wants to engage with eaters through a new blog called Moving Organic. The blog includes advocacy, news and sustainability topics, and events. The blog houses their weekly Produce Report, which highlights exciting seasonal product and growing region updates, merchandising tips, fun facts and profiles of growers.