Soil & Sea: reports from our producers
This article was originally published in September 2017
Many tomatoes today have lost key elements that make them taste like tomatoes, according to new research from the University of Florida. Researchers analyzed the genetic code of 400 varieties and found vegetable breeders largely, over the past few decades, have grown varieties that are big and firm but devoid of many "volatile" or aroma compounds that make them delicious. What may have started as the loss of one volatile apparently cascaded into a loss of many, resulting in overall flavorlessness. Giving breeders access to equipment that gauges the tastiness of a tomato could help farmers plant more varieties prized for flavor.
Countries around the world are taking the first step to protect the high seas. Diplomats at the United Nations recommended starting treaty negotiations to create marine protected areas in waters beyond national jurisdiction — and to begin negotiations for how much to protect and how to enforce rules.
Creating protected areas could allow vulnerable species, such as Chilean sea bass and Bluefin tuna, to spawn and migrate. There is scientific evidence that large, undisturbed sanctuaries also mitigate and promote adaptation to the effects of climate change.
PCC honey vendor, GloryBee, has increased its contributions to bee research significantly since it launched its Save the Bee Initiative in 2012. Save the Bee directly supports organizations dedicated to saving the honey bee and combating Colony Collapse, including Oregon State University's honey bee lab. GloryBee contributed $44,783 to bee-saving efforts in 2014, up from $10,105 in 2012.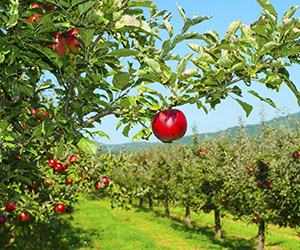 Washington's organic apple industry is expanding. Innovations for storage that's organic-compliant, such as Dynamic Controlled Atmosphere and ozone systems, are helping to extend storage life for organic apples — key to handling a larger crop and supplying markets for more months. New varieties from the WSU breeding program, such as Sunrise Magic and Cosmic Crisp, exhibit particularly good storage characteristics that may be helpful for organic fruit specifically.
Tyson Foods and other meat industry giants are fueling the worst "dead zone" on record in the Gulf of Mexico. According to the Environmental Protection Agency, the highest levels of contamination correlate with clusters of facilities operated by Tyson and Smithfield Foods. The environmental group, Mighty, is urging the meat industry to ask their grain providers, such as Cargill and Archer Daniels Midland, to use cover crops in the off season (not leave soil uncovered) and minimize fertilizing, without excess, to reduce pollution of the Gulf.