PCC exclusives
This article was originally published in September 2017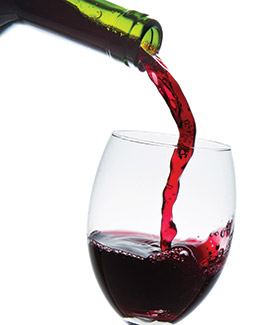 Great wine has a sense of place — terroir — and at PCC, we're committed to bringing the flavor of that place straight to your wineglass. PCC Exclusives are wines we've traveled the world to find, forging strong bonds with small-scale, sustainable winemakers whose passion and care is evident in every sip.
Some of the best PCC Exclusives are from right here in our own backyard. "We're trying to find the flavor of Washington," says PCC Wine and Beer Merchandiser, Jeff Cox. "There's a definite Washington character and we're looking for the subtleties in each specific place." In Jeff Cox's view, wines from Walla Walla can be as distinct from wines from other parts of the state as they are from those produced in France or Italy. Terroir varies by vineyard, not just by region.
Some PCC Exclusives are made in such small quantity that PCC snags the whole batch. Others are the result of PCC asking winemakers, "What would you like to try?"— then giving them free license to experiment and create new, exciting wines like nothing you've ever tasted.
No matter how they arrived on our shelves, PCC Exclusives offer the highest quality at a great value. "We're taking the middleman out so we can offer higher quality at lower prices," says Cox.
Here's a roundup of our current favorite PCC Exclusives:
Ahtanum Ridge Tempranillo
T is for thirsty. T is for Tempranillo. T is for This One. Think Old World-style with bold, bright black cherry fruit, laced with savory hints and a dusty mineral-tinged note. Add notes of distinct Yakima Valley brush, gravel, freshness and generosity and you have this fetching, friendly wine. It's just the ticket!
Forty Days Riesling
Here's yet another ridiculously delicious, astonishingly affordable reason to love riesling. Fresh nectarine and apple fruit are a magic carpet for hints of citrus and a whiff of apricot, while racy acidity adds balance and energy (and makes you glad you know where to find another bottle, or four, or seven).
Chinook "Long Live the Kings" Yakima Valley White Wine
Sauvignon blanc, chardonnay and Semillon each lends its best voice to a harmony that's even lovelier than the sum of its parts. Flavors of creamy lemon, bright green apple, and crisp Asian pear are accompanied by notes of wild brush with a core of cool minerals and bright acidity. For every bottle sold, $2 is donated to Long Live the Kings, a nonprofit committed to restoring wild salmon and steelhead and supporting sustainable fishing in the NW.
Powers Cabernet Franc Rattlesnake Hills
Vivid aromas of Bing cherries, rose, hints of spice and sage, and a touch of slate with mint hi-tones. The palate delivers a sleek and energetic texture of dried red fruits, blueberries, dark currants followed by notes of cocoa powder, tarragon and a touch of minerality. This wine is very elegant yet complex, with soft tannins and bright acid on the long satisfying finish.
Way Out West "Roosevelt Red"
This latest edition of WOW red features an extra generous splash of syrah in the blend, adding notes of juicy black cherry to merlot's seductive mélange of red berry and dark plum fruit. Cabernet sauvignon rounds it out with notes of blackberry, cassis and a savory hint. Generous, well-balanced, with firm acidity and smooth tannins, this wine delivers weekend quality at an everyday price.
Forty Nights Merlot
Few grapes translate Washington's terroir and climate as brilliantly as merlot and this one offers a fine example of both the variety and the place it sinks its roots. Notes of mineral lead the way, setting the stage for broad, bold strokes of cocoa powder-tinged dark cherry fruit. Sturdy and substantial but agile and fresh, this is a super bottle that'll pair up with everything from pizza to grilled grass-fed beef tenderloin.