Nutritionists' picks
This article was originally published in February 2017
Organic produce
TDE Mandarins — Deer Creek Heights Ranch in Porterville, Calif. Mostly seedless, with rich, sweet flavor and easy-to-peel rinds.
Pixie Tangerines — Ojai Growers in Southern Calif. Always seedless, with pale orange, moderately juicy flesh. Easy to peel with segments that separate easily.
Gold Nugget Tangerines — California Seedless, sweet tangerines great for juicing. Considered by professional taste panels to be one of the best-flavored citrus varieties in the world, with a sweet, full-bodied taste.
Red Plums — New Zealand
Nectarines — New Zealand
---
PCC Nutrition educator Marilyn Walls' picks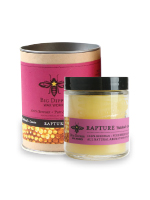 Big Dipper Rapture candles
These pure beeswax candles with an aromatherapy blend are made in Seattle, are hand-dipped, and support the work of local bees. Beeswax candles are long-burning and don't include any of the petroleum or toxic ingredients of paraffin.
---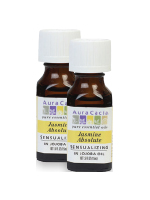 Aura Cacia jasmine oil
Aura Cacia Precious Essentials Jasmine Oil offers a blend of jasmine essential and jojoba oils, with nothing synthetic. For centuries jasmine has been prized as an aphrodisiac, to bring hope in the face of anxiety, and to calm the nervous system. As a skin tonic, it soothes dry, sensitive and mature skin.
---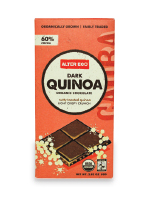 Alter Eco Dark Quinoa Organic Chocolate Bar
Alter Eco not only makes delicious organic chocolate, but it also supports co-op partners to preserve heirloom grains and reforest the land. Both the cocoa and the quinoa are certified organic and are ethically grown in the rainforests of Ecuador.
---
PCC Nutrition educator Nick Rose's picks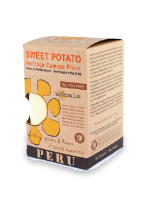 Zocalo Sweet potato flour
This naturally gluten-free flour can be incorporated into your pancakes, baked goods, or used as a breading or thickener. Tip: use in combination with other flours, to prevent clumping.
---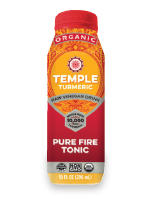 Temple Turmeric Pure Fire
This spicy drink blends about a tablespoon of whole turmeric root with ginger and ghost pepper, apple cider vinegar and beneficial probiotics. A convenient way to get your daily dose of turmeric, the trendy spice with a number of health benefits.
---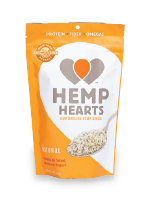 Manitoba Harvest Hemp hearts
Hempseeds are one of the easiest ways to boost any meal with protein, healthy fats and loads of essential minerals. Mix into your morning oatmeal, yogurt or smoothie; stir into your green salad; or sprinkle on top of soups, grains or tacos.
---