Staff picks
This article was originally published in July 2016
Organic produce
Lapin cherries — from River Valley Organics in Tonasket, Wash.
Rainier cherries — from LaPierre Farms in Zillah, Wash.
Draper blueberries — from LaPierre Farms in Zillah, Wash.
Leaf lettuce — from Rent's Due Ranch in Stanwood, Wash.
Cherry tomatoes — from Durst Family Farm in Capay Valley, Calif.
Organic Dapple Dandy pluots — from Wild River Organics in Orland, Calif.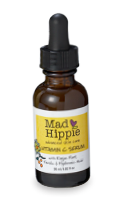 Mad Hippie Vitamin C Serum
I'm not sure what it's doing but applying this to my face after cleansing and toning makes me look all glowy and youngish.
— Claudia L.
Gabriel Cosmetics White Seaweed Hand & Body Lotion
Very hydrating but non-greasy and really sinks into your skin.
— Roxanne G.
Cascade Ice Organic Citrus Twist
Sparkling water with organic essences from citrus oils and extracts. Zero calories, refreshing. Drink it daily, love it!
— Justine B.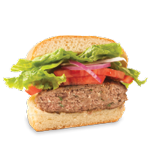 PCC Herb and Garlic Lamb Burgers
From the meat department, so good you don't need a bun. They have just the right amount of seasoning and make such a simple dinner.
— Heather S.
Sunny Pine Farm Organic Chèvre
A great local, organic goat cheese from the Methow Valley.
— Robin C.
Delice Cremeaux
A happy medium of savory and creamy goodness, this cheese goes great with this summer's northwest berry crop.
— Norman G.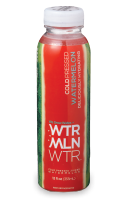 WTRMLN WTR
I love this and so does Beyoncé! It's refreshing, lower in sugar than most other juices, and has twice as much potassium as a banana.
— Nick R.
Pure Éire buttermilk
The best buttermilk I've tasted in more than 50 years. From Jersey cows, this 100-percent grass-fed, organic local milk is slow vat-pasteurized and cultured with probiotics.
— Trudy B.
Reuben's Gose beer
Light, tart, refreshing, local. Summer favorite.
— Leif O.
Product availability varies by store.