Soil & Sea: reports from our producers
This article was originally published in July 2016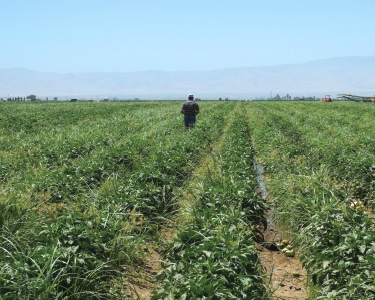 Organic sales have reached a new benchmark of $43.3 billion, up 11 percent from 2014, according to a recent survey conducted by the Organic Trade Association. Still, only about 1 percent of all U.S. farmland is used to grow organics.
Raising exotic chicken breeds is on the rise in the UK and the U.S.A. In the UK, thefts are spiking of Burmese Bantams, Polish Frizzles and Silkies, which can go for between $60 to nearly $300 per bird.
As Big Food feels the threat of climate change, companies are speaking up. At least 14 global food companies including Mars, Inc., General Mills, Unilever and Nestlé recently released a letter calling climate change a threat to the world's food supply.
Grain silos and traders are rejecting GE crops not approved in major markets overseas. The largest U.S. farm cooperative wants companies to keep seeds with new GE traits off the market until they're approved by foreign markets.
This spring was good for finding morel mushrooms, thanks to wildfires that spread around the Northwest last summer. Nearly a million acres of U.S. Forest Service land burned last year in Idaho, Oregon and Washington, creating the perfect environment for the mushrooms to thrive.
U.S. Meat and dairy labeled "grass-fed" reportedly is a $2.5 billion industry. However, there's no longer a federal standard defining "grass-fed." See page 3 for more information.
West Coast Dungeness crab is in peril from ocean acidification. Greenhouse gas emissions such as carbon dioxide are thought to be to blame. The West Coast crab fishery is worth nearly a quarter-billion dollars a year.