Soil & Sea: reports from our producers
This article was originally published in June 2016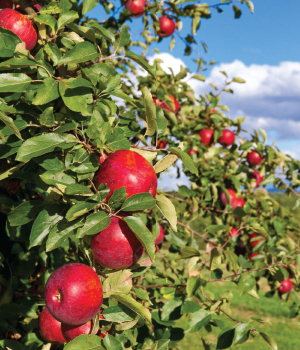 Organized crime resulted in the California nut industry losing $7.6 million in the last four years. Thieves masquerade as drivers looking to pick up thousands of dollars-worth of nuts to bring to market, and instead sell them on the black market for better profit. One nut businessman reportedly lost $1.2 million to these false pickups last year.
39 U.S. marine fish stocks have been rebuilt to target levels since 2000, including canary rockfish and petrale sole on the Pacific Coast, in 2015, according to a new report from the National Oceanic and Atmospheric Administration. The report also says several species no longer are overfished.
The amount of farmland used to plant genetically engineered (GE) crops declined in 2015 for the first time ever, dropping from 448.5 million to 444 million acres across 28 countries.
GE chicory, flax, plum, rice, rose, tobacco and tomato have been approved for commercialization and may be available, but very little — if any — is in the actual supply chain.
Farmers are about to get more government aid than at any other time in the past decade due to plunging commodity prices and crop surpluses. In February, the U.S. Department of Agriculture estimated that income for farmers is headed to a 14-year low. Corn and soybeans, the biggest U.S. crops, are so cheap that farmers are expecting to lose money on every acre planted this season.
Campbell Soup, General Mills and Del Monte have announced they're converting to non-BPA packaging.
Orders for Cosmic Crisp apple trees, the new Washington State University variety, are taking off faster than anyone in the industry has ever seen. Growers have ordered more than 2 million trees from Washington nurseries for planting in the spring of 2018. Cosmic Crisp, a cross between Honeycrisp and Ente rprise apples, is exclusive to Washington nurseries and growers.