Raise a (wine) glass to protect salmon
by Judy Rightmire
This article was originally published in June 2016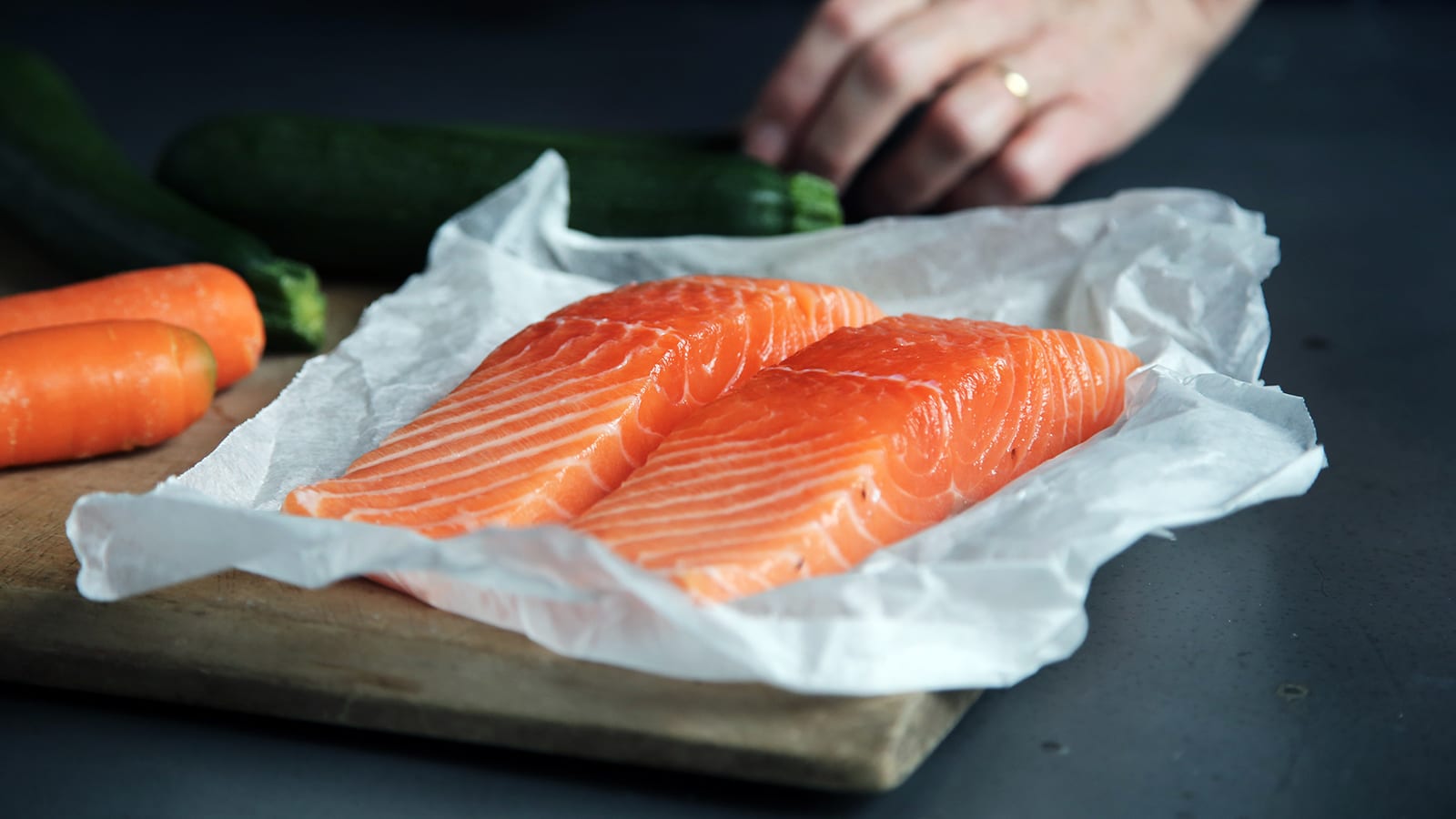 Early spring in Prosser, Washington — cool days with the chance of rain in the air — time for grapevine pruning and barrel tastings. Jeff Cox, the PCC Wine Guy, and I are at Chinook Winery to blend the next vintage of the Long Live the Kings wines, sold exclusively at PCC. Kay Simon and Clay Mackey have been making wine in Prosser for 32 years, she as an experienced winemaker and he as a respected viticulturist. Their love of the Pacific Northwest is evident in their craft, which Cox calls "some of the state's most elegant, honestly expressive wines." The winery is named for the Chinook winds that blow through Eastern Washington, reflecting their passion for the region. Across the state, Seattle-based nonprofit Long Live the Kings (LLTK), celebrating its 30th year, is committed to restoring salmon and steelhead in the Pacific Northwest. Salmon historically have been important to the Pacific Northwest and are central to the region environmentally, economically and culturally. But salmon runs are dwindling, more juvenile fish are dying, and fewer fish are making it back to their spawning grounds. LLTK believes that with its partnerships around Puget Sound it can bring salmon back from the brink. Chinook Wines and LLTK's deep commitment to our local environment makes their partnership a natural fit. Chinook Wines has supported LLTK for nearly 12 years, and since 2013, the winery has partnered with PCC in making and marketing its exclusive LLTK wines. For every bottle of LLTK wine sold at PCC, two dollars is donated to LLTK's salmon-saving initiatives. Together we've raised more than $16,000. "Our mission to protect salmon is completely consistent with PCC's mission to provide the healthiest food for their consumers," says LLTK executive director Jacques White. "The partnership is helping us identify new approaches to salmon recovery and resiliency." For Simon and Mackey of Chinook, "our partnership with Long Live the Kings allows us to participate in restoring and maintaining an important economic and cultural part of the region." LLTK is working on a number of major initiatives to protect not just salmon but also other species, including steelhead and cutthroat. By far LLTK's most ambitious project, says White, is the Salish Sea Marine Survival Project. LLTK is collaborating with 60 groups to identify why juvenile Chinook in the Pacific Northwest die before making it to the Pacific Ocean. The multiyear research project — looking at factors such as climate change, toxins, disease and predation — is the largest and most important research of its kind in the shared waters of British Columbia and Washington. PCC, Chinook Wines and Long Live the Kings share a belief that salmon are a measurement of the health of our environment in the Pacific Northwest. Purchasing Chinook Wines at PCC is a delicious way you can join us in protecting this iconic resource for generations to come.
Drink wine, support salmon
PCC is pleased to ally with Chinook Wines to offer two exclusive blends that support Long Live the Kings in their work to restore and protect habitat for wild steelhead and salmon. There are two delicious Yakima Valley blends to choose from.
Chinook Yakima Valley White
Long Live the Kings
An alliance of sauvignon, chardonnay and Semillon each lends its best voice, creating a harmony that's even lovelier than the sum of its parts. Fetching flavors of creamy lemon, bright green apple and crisp Asian pear trade solos, accompanied by notes of wild brush and a core of cool minerals and bright acidity.   
Chinook Yakima Valley Red
Long Live the Kings
Not just delicious red wine, this is a taste of pure Yakima Valley character. Generous, perfectly ripe red and black fruits are led by bright notes of cherry, with notes of tea leaf, baking spice and wild brush adding harmonies. In the mouth, it's complete, bright, sturdily structured and well balanced.
Judy Rightmire is a wine aficionado who works at PCC Greenlake.