Soil & Sea: reports from our producers
This article was originally published in January 2016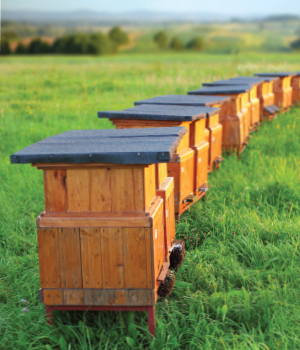 America's beekeepers lost an estimated 42 percent of their hives last year, an unusually high number. About one-third of our food is dependent on pollination by bees and other pollinators and honeybee pollination adds an estimated $15 billion to the value of crops each year.
The Atlantic cod, a fish that symbolized bounty to America's colonial settlers, is on the brink of disappearing, despite years of fishing limits meant to rebuild stocks. One study reveals cod spawning and survival has been hampered by rapid, extraordinary ocean warming in the Gulf of Maine.
Chinese demand for beef — which used to be called "millionaire's meat" — has grown fourfold since 2000, and Chinese beef prices are some of the most expensive in the world, according to Bloomberg. An Australia-based company has decided to fly cows to China on a Boeing Co. 747 cargo plane and milk the fresh beef market for all it's worth.
A biotech startup is developing lab-grown faux shrimp using protein extracted from algae. New Wave Foods aims eventually to create sustainable substitutes for other high-demand seafood commodities, such as shark fin, scallops and tuna.
The Washington State Department of Agriculture (WSDA) will for the first time survey fields to assess how much last summer's drought cost farmers and ranchers, to help them identify what regions and crops are most vulnerable. In May WSDA estimated the drought would take away $1.2 billion from Washington's $10 billion agriculture industry, but that was before the state's hottest summer on record stunted fruits, wheat and other crops.
Coal trains are releasing about twice the pollution into the Columbia River Gorge as freight trains, imperiling salmon and other wildlife, according to new research.