Soil & Sea: reports from our producers
This article was originally published in July 2015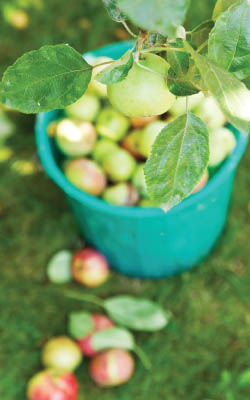 Undercover detectives are working to unravel a shellfish black market that has sprung up in South Puget Sound. Washington Department of Fish and Wildlife officials estimate Washington's fish and shellfish are poached and trafficked more than any other natural resource. Washington's farmed shellfish industry is valued at $270 million.
Olive trees in the boot of Italy are succumbing to a bacterial outbreak and families who have manufactured olive oil for generations now fear ruin. Scientists estimate that 1 million olive trees in the Salento peninsula are infected with the bacterium.
Rising demand and soaring prices for Washington geoducks, especially in China, have created an incentive for poachers in Puget Sound. Retail prices in Asia are as high as $150 per pound and wholesale geoduck prices at Puget Sound docks have increased from $4 per pound in 2006 to as much as $15 today.
Despite the drought, the government is subsidizing cotton in the Arizona and California deserts. Cotton is a water-intensive crop and California cotton farmers received more than $3 billion over the last 20 years. Arizona farmers collected more than $1.1 billion in cotton subsidies, nine times more than the amount paid out for the next highest subsidized crop in that state.
Washington apples have been dumped into fields and left to rot across central Washington. Nearly $100 million worth of apples from the nation's most productive apple region never got sold out of storage. Along with a record supply of apples, labor problems at West Coast ports created surpluses that could not be shipped profitably.
Warmer river temperatures and four years of drought have taken their toll on California King salmon populations. Wildlife agencies have resorted to extreme measures to protect the next generation, such as installing water chillers and trucking young hatchery salmon downstream to bypass dried-up riverbeds.