Soil & Sea: reports from our producers
This article was originally published in February 2015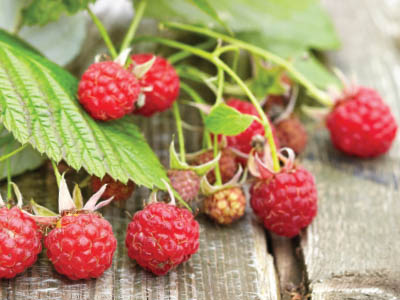 Americans are eating a lot more berries. According to the U.S. Department of Agriculture, consumption of fresh raspberries grew 475 percent from 2000 to 2012. Blueberry consumption is up 411 percent, and strawberries are up 60 percent. Industry experts say improved growing techniques and better breeds of berries with higher sugar content account for the increase.
Some Central American coffee farmers now are turning agricultural wastewater into biogas. It's an environmentally friendly measure since the water used to process raw coffee beans usually is dumped back into the environment untreated.
Europe is more committed to traceable seafood. The EU recently enacted the requirement that seafood be labeled with detailed information on harvesting and production. Seafood now must identify the fishing gear and harvesting area so consumers can select seafood harvested with more sustainable methods.
Interest in avocadoes has tripled in the past three decades and global demand reportedly has outpaced supply. Farmers producing avocadoes in Mexico, Chile and other countries are feeling the pinch. The historic California drought has taken a significant toll on the domestic crop. California growers are letting their fields go fallow because of high water and fertilizer prices and an influx of cheaper fruit from other countries.
After a two-year ban, Red and Golden Delicious apples can be exported to China again. China banned imports of the two apple varieties in 2012, citing detection of post-harvest diseases that it wants kept out of its own huge apple industry.
California's strawberry industry may fully discontinue use of methyl bromide by 2016. The availability of other fumigants and the emergence of organics are making methyl bromide obsolete.