Soil & Sea: reports from our producers
This article was originally published in September 2014
Washington farmers are expecting a record apple crop this fall. This fall's crop could be 140 to 150 million 40-pound boxes — 10 percent greater than the record crop of 128.8 million boxes harvested in 2012.
California cities reportedly have failed to cut their measured water use by 20 percent as called for by Governor Jerry Brown. A state survey found overall water use has declined by only 5 percent.
Washington's largest wildfires on record burned thousands of acres of rangeland, killed livestock and left ranches and orchards without power for irrigation. Cattle ranches lost grazing land and some apple, pear and cherry orchards reportedly were damaged.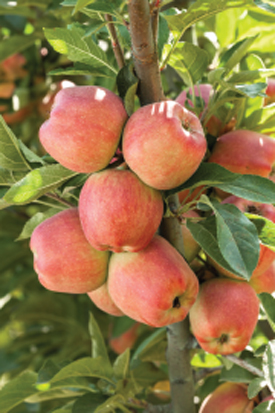 An independent journalist says he has found a way around the so-called "ag-gag" laws by flying drones over large livestock operations to document animal welfare problems and pollution. He raised $75,000 on Kickstarter to buy the drones and other equipment to investigate animal agriculture. He says he wants to capture aerial photographs and satellite imagery of farm pollution, waste lagoons and sprawling industrial operations.
California's ongoing extreme drought will cost the state billions of dollars, thousands of jobs, and tons of groundwater, according to a new report from scientists at UC Davis. Up to 17,100 seasonal and part-time jobs will be lost. Farmers are pumping 62 percent more groundwater than usual. California is the only western state without groundwater regulation.
The Gulf of Mexico summer brown shrimp fishery was off to a slow start, as a cold spring made conditions less than ideal for shrimp growth. Despite lower than normal harvests, prices have risen to record levels due to ongoing disease problems on shrimp farms in Mexico, China and Thailand.