PCC Board of Trustees report, February 2014
This article was originally published in February 2014
Pre-election activity update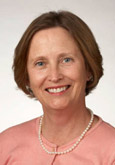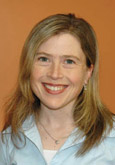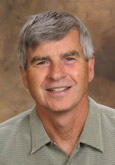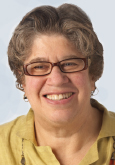 Put the annual meeting on your calendar — April 29, 5:30 p.m.
It's the beginning of the 2014 election and this will be your first chance to meet and talk with the board candidates in person. Each will talk briefly about why they want to serve on our board. Our candidates are:
Carol Binder (civic volunteer, licensed CPA, ret.), incumbent
Julianne Lamsek (technology director, KCTS TV 9), incumbent
Bruce Williams (civic volunteer, boards of directors), incumbent
Betsy Lieberman (nonprofit leadership consultant, civic volunteer)
The 2014 PCC board election dates are April 29 through May 15
Our members have told us they take very seriously their votes in board elections and appreciate extra time to consider the candidates. To that end, our candidates will videotape interviews that we will publish on our website in March.
The interviews are designed to give our members an early chance to think about which candidates should get their votes. The candidates will be asked:
Why they want to serve on the board.

What they think makes PCC a different kind of business.

What skills or experience they will bring to the board.
More about the annual meeting
In addition to meeting our board candidates, you'll hear reports from the board and management recapping 2013.
Our program also will feature a multimedia look back at PCC's 60 years. We are now a 50,000 plus member organization. How did we get here?
We think it's important to look at our history, even as we look forward with great anticipation to our two newest stores ­— Greenlake Village opening this spring and Columbia City opening in 2015. You'll get to see what both stores will look like!
Have a burning question?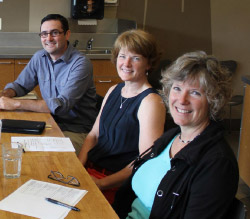 What would you ask if you were interviewing the board candidates? Email your questions by February 22 to nominatingcommittee@pccmarkets.com. One or more of the questions will be selected by the committee to be posed to the candidates at the annual meeting on April 29.
The questions and the candidates' answers also will be published on our website during the election. We won't use your name unless you give us permission.
Actually seeing and hearing the candidates really helps members feel more connected to the process and confident about voting. So, do plan to attend the annual meeting and check out the election materials on our website after March 19.
Board report
There was no board meeting in December and the January 28 meeting report will be published in March. The next regularly scheduled board meeting will be Tuesday, March 25 at 5 p.m. at the co-op office. Members are welcome at all public sessions of the board meeting. Member comment period is at 7 p.m.
Upcoming board retreat
The board will meet in retreat on February 22 to 23 and will discuss a range of issues including but not limited to growth, board recruiting and nominations processes, membership and cooperative structure, as well as the competitive landscape PCC operates in today.