PCC Board of Trustees report, October 2013
This article was originally published in October 2013
Board reports
The board was scheduled to meet on September 24 (after our publication deadline) with an agenda that included consideration of work plans for this year's four standing committees: Board Development, CEO Evaluation, Finance and Member Relations. Also on the agenda was a board discussion with the nominating committee as it prepares to begin the review of board applications.
The strategic learning session was scheduled to feature a presentation by Seattle Wholesale Growers Market — a floral cooperative that provides local flowers to PCC.
The next board meeting is scheduled for Tuesday, November 26, at the business office at 5 p.m. Member comment period is at 7 p.m. Comments are limited to three minutes unless prior arrangement is made with the board chair.
Contact the board at
board@pccmarkets.com
or by mail to the co-op's business office.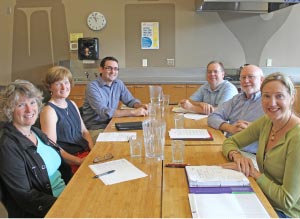 Board application deadline
The application deadline for the 2014 election is October 15. The nominating committee will conduct interviews in late October and early November. The 2014 slate should be finalized by late November and will be published on our website in early January. The slate should be published in the February issue of the Sound Consumer.
Learn more about being a board member »
Board outreach event
On July 23 the board hosted a gathering for members who were interested in learning more about labeling genetically engineered food. The event took place at the Kirkland Performance Center.
PCC public affairs director Trudy Bialic and board member Stephen Tan each presented and took questions. Bialic also is co-chair of the I-522 campaign. Tan, an environmental attorney, is managing partner at Cascadia Law.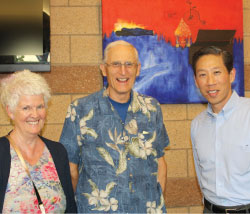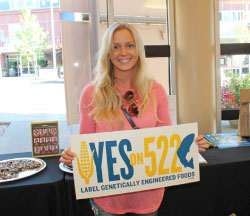 "Our members told us after April's annual member meeting that they wanted to hear more about the Yes on 522 campaign," says board chair Maggie Lucas. "So, we decided to make that the topic of our summer member outreach event. We were pleased to be able to host a gathering on the Eastside for a change of pace."
PCC Farmland Trust

Coming to your mailbox soon …
All PCC members should look for the annual funding appeal from PCC Farmland Trust in the mail in November. At its July meeting, our board approved the mailing to our membership.