Soil & Sea: reports from our producers
This article was originally published in May 2013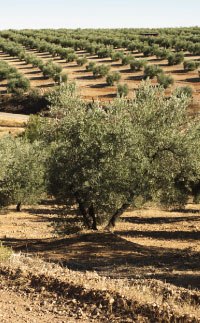 There's a looming olive oil shortage. In spring 2012, a late frost hit Spain in the middle of the olive's flowering season, resulting in olive trees producing fewer fruits, and those olives the trees did produce were smaller and yielded less oil.
Greece, Turkey, Italy and Tunisia also suffered from drought last summer, but none reported losses like the 60 percent drop in production that hit Spanish growers. Spain is the world's largest producer of olive oil, making almost half the global supply.
A cherry-plum hybrid being developed by a Yakima tree fruit nursery may be available in about eight years. The taste is said to be unlike anything currently available.
One of the worst outbreaks ever of a coffee rust fungus threatens to almost halve the 2013-14 coffee harvests in Guatemala, Colombia, Honduras and Costa Rica. Some farmers and researchers suggest climate change may be causing the sudden advance of coffee rust. Others say it's the shift from small plantations to vast fields that has led landowners to turn to pesticides and fungicides to keep pests in check. These sprays may have wiped out another organism known as white halo fungus that actually attacks the coffee rust.
U.S. organic imports plunged in 2012 on weaker demand for organic coffee.
U.S. organic exports Increased in 2012 to nearly $450 million in 2012, with apples accounting for virtually all of the growth. Canada and Mexico remain top markets for the vast majority of the selected organic trade. Organic imports into the U.S. far exceeds the value U.S. organic exports.
Fishermen feared this year's Pacific halibut quota could be slashed as much as 25 percent due to continued declines in the biomass, but the quota ended up being approximately 31 million pounds, down less than 10 percent from 2012.