PCC Board of Trustees report, March 2013
This article was originally published in March 2013
Notice of annual membership meeting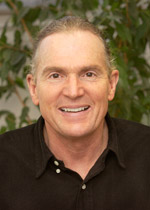 Tuesday, April 23, 5:30 p.m.
St. Demetrios Hall
2100 Boyer Ave. E., Seattle
The annual member meeting will feature reports from the board and management on the state of our co-op. You also will hear from our five board candidates.
At each member meeting, we present a segment on a topic we think members would like to learn more about. This time we're looking at the importance of organics — for consumers, farmers and the environment.
We are so fortunate to have two of the world's leading scientists in sustainable agriculture research join us. John Reganold, Ph.D., is Regents Professor of Soil Science & Agroecology at Washington State University (WSU). He is a dynamic speaker who will bring the science to us in an engaging way.
Also joining us will be Chuck Benbrook, Ph.D. Benbrook is Research Scientist at WSU's Center for Sustaining Agriculture and Natural Resources. Both were instrumental in the establishment of the organic major at WSU — the first in the United States.
2013 election
In order to give our members more time to get to know their candidates, we will post the candidates' information on our website by March 30. We'll also post brief video conversations with each candidate.
The information will remain posted throughout the election period — April 23 through May 21. You'll receive printed information, including your ballot, by mail to your home inside the May Sound Consumer.
Our candidates are:
John Sheller (managing librarian), incumbent
Carlos Herrera (environmental engineer, university professor)
Taso Lagos (university professor)
Karen May (retired engineering manager)
Art Scheunemann (business development executive)
Meet the board candidates
In addition to the candidates' presentation at the annual meeting, we're planning two store visits where all candidates will be on hand to give members an opportunity to meet them and ask questions in person:
Saturday, April 27, 11 a.m. to 1 p.m.
Edmonds PCC, 9803 Edmonds Way
Saturday, May 4, 11 a.m. to 1 p.m.
Issaquah PCC, 1810 12th Ave. N.W.
Board meeting report
At the January 29 meeting, the board heard reports from the board development and member relations committees and discussed the agenda for the February board retreat. Marketing and Membership director Laurie Albrecht gave a presentation on the millennial grocery shopper.
Retreat
The board met in retreat on February 9 and 10 for a discussion of our Ends policies and how they instruct management's work. The Ends speak to the impact PCC should have on its member communities in the Puget Sound region and the larger world.
A representative from Gilmore Research presented an overview of the results from the recently completed member survey. We'll share some of the results with you over the spring and summer.
The board also heard a presentation from management on the process by which new PCC store sites are evaluated. The presentation included a driving tour of the area surrounding the proposed Columbia City store, as well as other potential sites.
Global Ends
PCC exists to create a cooperative, sustainable environment for our members and patrons in which the natural and organic supply chains thrive.
Ends A: PCC members and patrons will have access to high-quality, healthful food that is fairly priced.
Ends B: PCC membership is a respected and valued choice.
Ends C: PCC has a local focus.
Ends D: PCC members and patrons are well educated in matters of healthful foods, healthy sustainable living and the cooperative business model.
Ends E: An inherent part of PCC's business is the balance of economic, social and environmental responsibilities.