Your co-op, March 2009
This article was originally published in March 2009
2009 election
In order to give our members more time to become acquainted with their board candidates, we'll post the candidates' information on our Web site [here] by March 25. We'll also post brief video conversations with each candidate.
The information will remain posted through the election period — April 28 through May 22. Members will receive printed information, including their ballot, by mail to their homes inside the May Sound Consumer.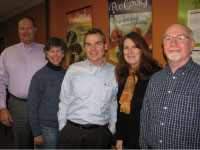 Our candidates are:
Stacey Donahue, marketing consultant
Stuart Heath, real estate broker and attorney
Maggie Lucas, community volunteer, retired attorney
Stephen Tan, environmental attorney, PCC board incumbent
Mark Woodward, marketing and public relations director
Candidate forums
In addition to the candidates' presentations at the annual meeting, we're planning four store visits by all the candidates to give members an opportunity to meet them and ask questions in person. All visits are from 5:30 to 6:30 p.m.
Tuesday, May 5, Fremont PCC
Wednesday, May 6, Edmonds PCC
Tuesday, May 12, Redmond PCC
Wednesday, May 13, Issaquah PCC
2009 annual meeting
Tuesday, April 28, 5:30 p.m.
St. Demetrios Hall
2100 Boyer Ave. E., Seattle
Dinner will be served at 5:30 p.m. RSVP by April 22 at 206-547-1222 or online.
Free parking. Directions are available by calling 206-547-1222 or at pccnaturalmarkets.com. Accessible by Metro Bus: tripplanner.metrokc.gov
The spring member meeting will feature the annual reports from the board and management on the state of our co-op. You also will hear from our five board candidates (see "our candidates are").
We'll present a very interesting program — "Values and Value," how our members can continue to support our co-op's mission and values and find economic value while shopping at our stores.
We'll have videotaped demos showing PCC staff preparing family-size portions of our annual meeting menu. We'll focus on bulk, seasonal and local shopping. We'll also provide recipes, shopping lists, nutritional information and costs.
Next month we'll provide you with more specific details on the meeting.
Talk to the board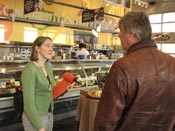 Saturday, March 21, 11 a.m. to 1 p.m.
Issaquah PCC
Board meeting report
At the January 27 meeting, representatives from the Laurel Rubin Farm Worker Justice Project (LRFWJP) updated the board on the organization's accomplishments in 2008. LRFWJP provides summer internships for law students to work alongside experienced attorneys to provide legal services to farm workers in need across Washington state.
The interns addressed matters involving worker safety, housing, access to health care, immigration, employment discrimination, unemployment and workers compensation, and consumer rights.
The board also heard and discussed reports from its Board Development, CEO Evaluation, Finance and Member Relations committees. The board approved plans for the annual meeting agenda.
The next scheduled board meeting is Tuesday, March 31 at the co-op office. The meeting begins at 5 p.m., with a member comment period at 7 p.m.