Fair labor, fair trade.
by Carol Estes
This article was originally published in October 2005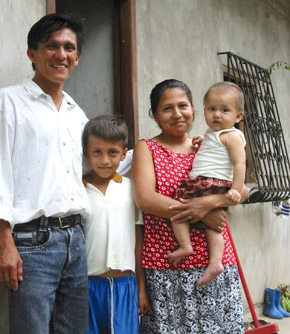 (October 2005) — It's a modest little black-and-white logo. You may have noticed it on a bag of coffee in PCC stores or your neighborhood coffee shop. It indicates the coffee was purchased directly from a cooperative of small farmers who were paid a fair price, whose workers were treated and paid fairly, and whose coffee was produced with sustainable methods.
It's a nice idea. But can this little logo significantly improve the lives of poor people, or is it another nice idea with no real substance? Or is Fair Trade Certified™, as some have speculated, merely a marketing gimmick — one more clever sales pitch among the thousands that bombard us each day with messages to "Buy this! Buy this!"
In a world fashioned by marketers, we've learned that it pays to be a little cynical. Yet we long to find something we can believe in without being chumps.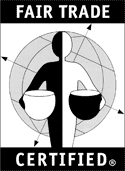 How fair is Fair Trade?
Few programs are without their critics. Some say Fair Trade is paternalistic, advising us to get out of the way and let the market handle the problem of the poor. And some point to instances where the extra money generated by fairly traded products doesn't find its way back to the farmers. No doubt there is at least some basis for each of these criticisms.
Nevertheless, the Fair Trade model has impressed some hard-nosed, practical, busy people.
Matt Warning is one of them. An agricultural economist at the University of Puget Sound, Warning's not big on "feel good" development programs, and he's uncomfortable with leftie buzzwords such as "empowerment."
But he does believe in Fair Trade — partly because it's a market solution that doesn't require a government regulatory structure, and partly because the Fair Trade Certified™ model usually succeeds, and often succeeds spectacularly. He says, "I had never seen anything so successful in the 20-plus years I've been visiting developing countries so transformative of people's lives."
Stephanie Steiner has to be hard-nosed about dollars and cents. Her job, as grocery merchandiser for PCC, is to help keep the seven Seattle-area stores fiscally healthy by offering consumers high-quality products at prices they're willing to pay. But she also knows that most of her consumers care about the social and environmental conditions under which a product is produced. So does Steiner. Once she had researched the issue of Fair Trade, she felt she had no choice but to take action, because "you can't unlearn what you've learned."
So Steiner took a bold step that no other grocery chain has taken. She initiated PCC's conversion to 100 percent organic, shade-grown and Fair Trade Certified™ coffee — but with more than a little trepidation. Would consumers support it, or would sales decline? But when she set out 26 pots of coffee for staff and conducted a blind taste test, the Fair Trade Certified™ coffee passed with flying colors. "It gave us the opportunity to raise the bar in our own offering and our consumers' expectations."
Angelina Snodgrass Godoy is a human rights scholar at the University of Washington who spent a month recently working in Guatemala. She, like Warning, knows firsthand how fair labor and Fair Trade programs can transform the lives of the poorest small farmers and agricultural workers. She also knows that the key to improvements for poor people in the South is demand for their products in the North. Consumers in developed countries must not only learn to care about farmers, workers and landscapes that they will probably never see, they must be committed to them.
But is it realistic to expect this level of commitment from harried consumers who just want to buy some coffee?
Godoy, Warning and Steiner are betting that it is. They've joined with four students from the University of Washington and two other volunteers to launch a campaign called Fair Trade Puget Sound. It's a coalition of businesses, nonprofits, students and religious groups intent on turning Seattle into a Fair Trade city.
The first step, they've decided, is to double the availability of Fair Trade Certified™ coffee in the Seattle area. And they're serious about quantifiable results. They and a group of volunteers are pounding the pavements, going store to store, coffee shop to coffee shop, checking the shelves to find out who is and who isn't selling Fair Trade Certified™ coffee. (Want to get in on this project? See page 5.) Two years from now, they'll take another survey to measure their achievements.
All this to expand the reach of Fair Trade to a larger set of farmers.
Xanica — before and after
Just how effective are fair labor and Fair Trade programs in improving the lot of poor farmers and agriculture workers? Sometimes, astonishingly so.
Warning has been observing and studying the tiny coffee village of Xanica in the southern Sierra Madre mountains of Oaxaca, Mexico since 2000. The poverty level when he first visited the village was appalling — comparable to the worst situations he'd seen in his two decades of work in Africa. The villagers' diet was poor and their split-bamboo houses provided little shelter from the rain. To get basic necessities, they had to walk 45 minutes to an hour (depending on whether they were going — which was uphill — or coming) to a store in a larger village.
After they organized themselves into a cooperative, became Fair Trade Certified™ growers, and landed a Fair Trade contract, one of the first things they did with the profit was build their own store. Then they got electricity into the village and bought a refrigerator for the store. Soon they began to attract people from 45 minutes away to their village.
"They were just really savvy," Warning says. "For example, it gets really hot during the day. All the new customers that came to the store, they would give them frozen fruit juices."
No one had ever told the farmers that their coffee was very high quality. And they simply didn't believe Warning when he told them how much their coffee sold for in Seattle. But once they became aware of the quality of their coffee and the demand for it, they didn't allow themselves to be pushed around as much.
Warning tells this story: "The coffee goes through a wet processing on the farm and then a dry processing. The guy at the mill was saying to them, 'We're gonna charge you this much,' and it was pretty high. They'd been working with the same processor for a long time, and in the past they would have said, 'Okay, that's what we do, we take that price.'
"But this time they started calling around and then told the guy, 'You know what? These other guys are telling us they're going to charge us this much.' The processor says, 'You can't do that! You can't talk to somebody else! I have to buy all these new machines …' And they told him, 'Your new machines aren't our problem. That's your problem.'
"They told the processor, 'We know our coffee is really good. You want our coffee, you're going to have to do it at this price. Or we're going to take our coffee somewhere else.' So the processor said, 'Okay, okay. I give you a good price.'"
Warning laughs. "Just hearing that story, I couldn't believe it! Such a difference!"
The gray zone
The Fair Trade certification movement began with coffee. About 18 years ago, liberation theologists and like-minded individuals began helping the mostly indigenous coffee farmers organize themselves into cooperatives, circumvent the local middlemen, and sell directly to processors. That way, even small farmers (their farms average about two acres) could reach the lucrative $9 billion specialty coffee market in developed countries.
In return for a guaranteed floor price ($1.26 per pound compared to a market price that varies from 42 to 60 cents per pound) and help with pre-harvest financing, the coffee cooperatives guarantee good working conditions and fair pay to all their laborers, family and otherwise, along with freedom of association.
Co-op members must make decisions democratically, including how to spend their profits, and they commit to environmental standards that restrict the use of agrochemicals and foster sustainability.
Understanding the certification process can be a challenge, though, for consumers as well as farmers. In order to qualify for certification by TransFair USA, the only independent Fair Trade certification agency in the United States, coffee and cocoa must be produced by cooperatives; estates and plantations don't qualify. Yet other estate-grown commodities — tea, tropical fruits such as bananas, and, most recently, rice and sugar — are eligible.
Some farms and plantations, however, have resorted to establishing their own fair labor certification programs to save on paying TransFair fees for the Fair Trade Certified logo and, thereby, keep their products competitive on the market. These self-certification programs can reflect serious commitment to the fair treatment of workers and sustainable growing methods, but they are open to criticism that no independent certifier is validating the claims and could be simply a marketing tool.
The problem — both for the small independent companies that are doing the right thing and for consumers — is that it's difficult to know the difference.
That problem falls right into the lap of Joe Hardiman, produce merchandiser for PCC. He must sort through growers' claims and balance consumers' demands for high quality and low price with social and environmental concerns in an arena where freshness, availability and quality are notoriously difficult to coordinate.
Sometimes, with bananas, for example, he found that Fair Trade Certified™ did not provide consistent quality. And that was a problem. "Bananas are the number one, most-often purchased item at PCC, year after year, so we have a lot of pressure to make that work."
So Hardiman buys bananas from Organics Unlimited, a small, family-owned company that self-certifies fair labor practices through a partner foundation, the International Community Foundation (ICF). Hardiman had worked with the company for years, took time to get to know the owners, and is confident they're serious about taking good care of their workers.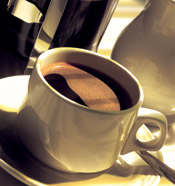 Stephanie Steiner also finds herself operating in the gray areas from time to time. She currently stocks Fair Trade Certified™ chocolate alongside self-certified and uncertified chocolate. Her goal is to switch to 100 percent ethically traded chocolate because of concern about child slaves forced to work on Africa's chocolate plantations (see Newsbites, Sound Consumer, October 2005).
But she also worries about the effects of a drop in demand or a boycott. "Those children were abducted," she says. "If demand dies tomorrow for the cocoa they harvest, the children could die, too. This is more than a boycott issue. It needs to be a rescue mission."
She also recently made the difficult decision not to stock Fair Trade Certified™ sugar because it is not organic. She has found, as has Hardiman, that consumers will not pay a premium for fair labor practices alone. But organic Fair Trade Certified™ sugar will be available soon. When it is, Steiner plans to stock it. PCC already carries organic Rapadura sugar from Rapunzel, a self-certifying manufacturer.
So where does this leave us as consumers? Can we believe in self-certified fair labor and Fair Trade Certified™, even though they have a couple warts and a few shortcomings? If you ask Matt Warning, he says, "It's a fabulous thing, it changes lives, it can do wonderful things for people. But it's not going to fix all the problems in the market." If you ask the farmers of Xanica, they would probably invite you into their new store and offer you a frozen juice.
Carol Estes is a freelance writer and contributing editor to YES! magazine. She also teaches a college-level entrepreneurship class to the prisoners at Washington State Reformatory in Monroe.