Local food — Adventures in eating regionally
by Jill Irwin
This article was originally published in October 2004
From the earth to the plate, we have abundance here in the Northwest that requires, if we want it to endure, our concern, attention and respect.
— Jimella Lucas, Founder and owner of the Ark Restaurant, Nachota, Washington
(October 2004) — It was the cover photo — a close-up of two fire-engine red tomatoes against a stark white background — that caught my eye. With shiny skins stretched taut over their plump, imperfect forms, they were almost bursting with ripeness. Lured by this sensuous image, I snatched up the book, "Coming Home to Eat" by Gary Paul Nabhan. Subtitled "The Pleasures and Politics of Local Foods," the title also intrigued me.
I get excited about the flavors and integrity of local food at farmers' markets and stores like PCC, which nurture and promote local producers. And, for a host of reasons, I think it makes good sense to try to eat as locally and seasonally as possible.
Nabhan, an ecologist and director of the Center for Sustainable Environments at Northern Arizona University, recounts with distress that Americans know hardly anything about who grows our food and how. The food we put into our mouths today, he observes, travels an average of 1,300 miles from where it is produced and changes hands six times along the way.
As I read about his experience of pledging to eat only food grown, fished or gathered within 250 miles of his home in Arizona for a year, I became inspired. I decided to try eating only locally or regionally grown foods myself — not for a year, but a few weeks at least. I was curious about what it would be like.
So, my quest was seemingly simple. Just how does one decide what exactly is local food? According to Sylvia Kantor of the Washington State University King County Extension, "local is as close to home as possible," with the seasons changing the boundaries somewhat. I focused on foods from our local "foodshed" or bioregion, which is generally defined as stretching from southern British Columbia down to northern California. My priority, though, was food from Washington and, preferably, food from western Washington.
Getting started
Initially, I thought I would wait until summer to try my experiment, when local produce is abundant. But after talking to a few local farmers, I decided on giving it a try in the winter as well as summer. So in February, Michelle Blakeley of Growing Things farm in Carnation set me up with a bag of produce that included potatoes, onions, butternut squash, green cabbage, and bagged greens and spinach. She was also selling eggs from her chickens, so I grabbed some.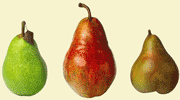 My next stop was PCC, where I bought some hazelnuts from Lynden, cheese and chicken from Mount Vernon, carrots from Sequim, pears and apples from eastern Washington, and a nice bottle of Washington syrah.
The sticky part was foods that are harder to track, like spices, seasonings and locally made food. (I must admit I'm a big fan of lemon juice in cooking and flavoring my foods.) I discovered, for example, that locally produced tofu is made from soybeans grown in the Midwest. When I called a local distributor to find out where some bulk food items originated, he was stumped and said it would be hard to trace (read: he was too busy). And then there's olive oil, which I refused to give up, even for a few weeks. My rules, after all.
Overall for a few weeks in February, it went pretty well. I definitely ate more healthful, well-balanced meals. I was forced to make more disciplined and thoughtful food choices — no grabbing an energy bar when short on time or indulging my sweet tooth with chocolate. On the other hand, because my choices were relatively limited, I found it easier to decide what to prepare.
Breakfasts included eggs and potatoes or yogurt with fruit; hazelnuts, fruit and cheese were snacks; I made big salads for lunch, and dinners were generally local meats or seafood and vegetables. Amazingly, I found some recipes in my cookbooks that included all the items I had purchased, plus herbs I snipped from my garden. ("Local Flavors" by Deborah Madison was a big help.) I cheated a little and used vinegar in addition to olive oil for my salad dressing and kept the salt and pepper.
Wild harvesting
In "Coming Home to Eat," Nabhan explores indigenous peoples' diets and cites the rising rates of obesity and diabetes as the effect of people straying from traditional foods into the typical American diet, heavy on processed foods. My

initial experience in February led me to explore more deeply, from this and a historical perspective, what it means to eat locally, so I signed up for a North Cascades Institute springtime workshop on wild harvesting in the San Juan Islands.
Guided in sea kayaks by guide/author Jennifer Hahn and ethnobotanist Mac Smith, our group paddled alongside rocky island shorelines to harvest choice baby seaweed — such as bullwhip kelp, seersucker, Turkish towel, sugar rac, wakame and sea lettuce — for our dinners.
I don't like the fishy, salty flavor of seaweed, and stay away from some Asian dishes because of it. But the fresh Chinook salmon, carefully wrapped in layered strands of bullwhip kelp and cooked over a wood fire, was wonderful. The result was succulent, slightly smoky fish with a hint of garlic, although the only seasoning was from the freshly harvested kelp. And the sea urchin roe that Mac harvested was melt-in-your mouth heavenly. Sea cucumber muscle sautéed in butter, lemon and fennel seed rivaled any tender calamari at upscale restaurants in Seattle.
We used different kinds of seaweed throughout our progressive dinner. Most dishes were surprisingly good, and some not (the chocolate pudding thickened by the agar from kelp tasted like … seaweed). Although it's not practical to harvest wild seaweed on a regular basis for a city-dweller like me, I learned how well the Coast Salish people of our region ate.
Summertime and the livin's easy
Of course, eating locally was easier at the peak of the summer. We really are blessed with incredible abundance in this region. It was fun to play sleuth and search for as much variety as possible as local crops came into the stores and markets. I found black beans, walnuts and peanuts from Yakima; a much greater variety of fruits and vegetables overall and herbs like cilantro and parsley from local growers.
Local seafood was easier to find. I even discovered an artisan baker who makes breads from grain grown and milled in Washington. (Yes, although the Palouse region of eastern Washington is known for its wheat, it's hard to track down what breads use Washington-grown wheat.) I picked pounds of strawberries, raspberries and blueberries at U-pick farms in Carnation.
I still found, though, that I sometimes felt constrained with my strict, self-imposed rules — which I didn't always follow.
A sense of terroir
Personally, I enjoy trying different foods and flavors. As Jeff Cox, PCC's beer and wine merchandiser wrote in Sound Consumer back in February, "… while it's nice to travel close to one's usual stomping grounds, it's also a fine thing to experience new flavors, flora and fauna." One of the prized items in my freezer is a jar of native Espaóola chile powder I brought home from a roadside farm stand in northern New Mexico. Its biting flavor and vivid orange-red color speak of a climate and soil that could never be reproduced here in the Northwest.
"The United States has a rich variety of climates and soils that combine to bring us unique foods. The French use the word terroir to describe an agricultural area with a distinct taste, and the U.S. has the potential to remake itself into a land of terroirs," says Patrick Martin, director of Slow Food USA.
Preserving diversity
By supporting local farmers instead of agribusiness, we are helping to change American agriculture. As Martin says, "Small family farms are essential to guaranteeing the diversity and safety of our food supply." But Martin also writes of the need in some cases to "think locally, but ship nationally" for regional products that might disappear unless they are raised in much larger numbers.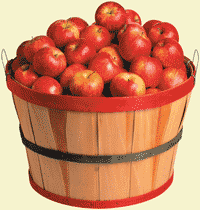 For example, some heirloom varieties of American livestock are on the brink of extinction because there are no longer buyers for them in an agribusiness-dominated market, and farmer's markets in urban areas only accept local producers. "They are important to our survival," notes Martin. "As the Irish potato famine demonstrated, depending on one variety of livestock or produce can be disastrous."
So, where did this experiment lead me? After researching, attending workshops and experimenting, I decided that, although it makes a lot of sense economically, environmentally and health-wise to support local producers, it's also reasonable to support growers and producers outside my region who champion sustainable practices or grow specialty products that I can't get here. I will continue to try, as much as possible, to consume local foods for the bulk of my diet, but I'm not averse to squeezing fresh lemon juice over my locally harvested chanterelle mushrooms.
As Michael Pollan, author of "The Botany of Desire" and New York Times contributor writes, "The way we spend our food dollars is the most important vote we cast … when you buy local, you're voting for a short, highly legible food chain … Organic or not, it had better be a good story: clean food, grown without pesticides, the animals being treated humanely."
So, I vote to buy local, in season, while recognizing that there are foods outside our region that also have good stories. I have to admit I like an occasional mango, juicy pink grapefruit and avocado in the winter when local treasures like raspberries are months away. I think if we make responsible choices, we can have the best of both.