What's in store for March
This article was originally published in March 2011
A sampling of the thousands of all-natural items you'll find at your neighborhood PCC. Also explore the newest products to grace our shelves.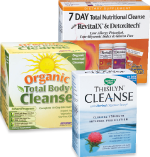 In health and body care


Rid your body of toxins

What's a cleanse or detox? Both are programs designed to rest and restore your digestive system, eliminate heavy-metal toxins, increase regularity, boost energy and improve weight-loss efforts. The supplements and kits we offer at PCC combine all-natural medicinal herbs with a healthy diet. Curious? Here are some of our top sellers: AV80 Detox Forumula; ReNew Life's 7 Day Total Body Rapid Cleanse, Organic Total Body Cleanse, First Cleanse, and Organic Essential Detox; Nature's Secret Super Cleanse; Enzymatic Therapy Whole Body Cleanse; Natural Factors 7 Day Total Nutritional Cleanse kit; and Nature's Way Thisilyn Cleanse Herbal Cleansing Kit.
---
In produce


Make way for mangoes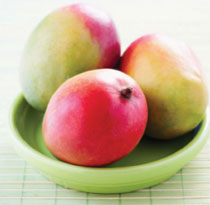 Sweet and juicy, mangoes are a treat any time of day. At PCC we offer delicious, organic mango varieties throughout the year, from Tommy Atkins in early spring to Keitt in fall, along with rich Haden, peach-like Kent and sweet, creamy Ataulfo in between. Most of our mangoes hail from our trusted supplier, New Harvest Organics. Rich in vitamins A and C, as well as dietary fiber, mangoes are a sensory delight. Choose mangoes with a slightly sweet fragrance and that give a bit beneath gentle pressure. Serve with a sprinkling of fresh lemon or lime juice to maximize the flavor of this taste of the tropics. Learn more about mangoes »
---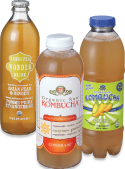 In the grocery aisles


A taste for kombucha

With a sharp flavor some people liken to vinegar, kombucha — a sparkling, fermented tea — initially can be a bit of a shock to the taste buds. But it's a taste that seems to grow quickly on those who try it, transforming them into raving fans. Naturally effervescent, kombucha is available now in a wide variety of flavors, from sweet to earthy. PCC carries a broad variety from producers including Kombucha Wonder Drink, GT's Kombucha, The Rejuvenation Company and more. Selection varies by store. Look for vibrant flavors such as Pear and Ginger, Pomegranate, Gingerade, Aloe, and Niagara Grape. Learn more about kombucha »