PCC Customer Service Stars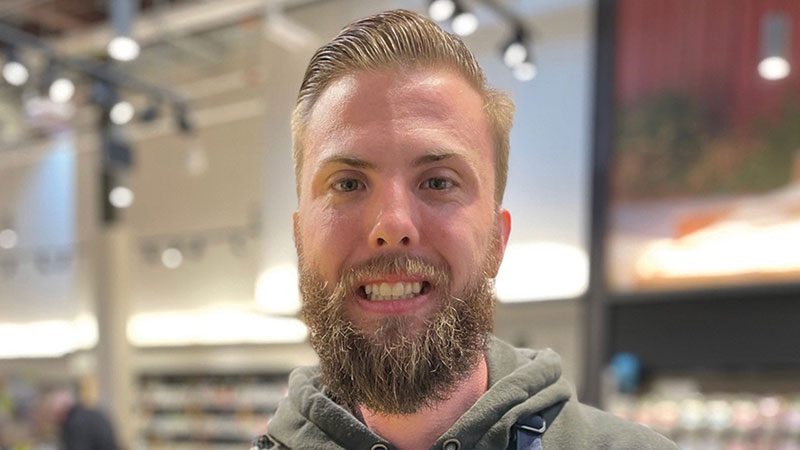 Jake Cappleman
Produce Clerk, Ballard PCC
Jake joined the Ballard team as a produce clerk a few years ago, after three years in the Fremont store. He ensures the produce department is fresh and full and he is known for providing great customer service, such as going out of his way to find the best items for shoppers or sampling out one of his favorite products. Jake's coworkers appreciate his reliability, passion, attentiveness and positive personality. Outside of work Jake spends time with his family and his two rescue dogs, Chloe and Louie. Thanks for being a shining star at PCC, Jake!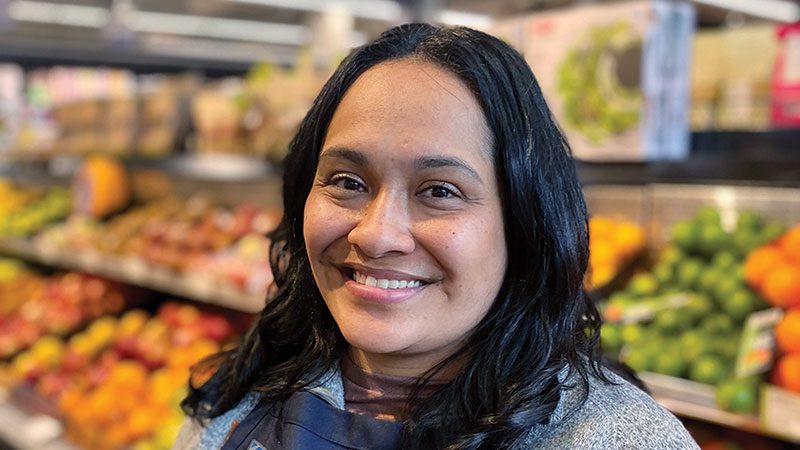 Stephanie Gil
Receiving/Cashier, Central District PCC
Stephanie joined the Central District PCC team as a cashier this past November. Her helpful attitude quickly shone through and, when the need arose, she stepped up to learn Receiving. Stephanie loves the fresh dishes from our PCC Market Kitchen (especially the Lemon Capellini Pasta), deeply respects her coworkers and customers and never ceases to create a sense of welcome and belonging for others. Thinking of PCC's 70th anniversary, Stephanie is appreciative of Central District PCC for offering healthy, organic food to her community and for encouraging kids to try new things by allowing them to pick one free fruit or vegetable in the store. Outside of work, Stephanie loves spending time with her husband and her young son, connecting with friends, watercolor painting and dancing. She is especially proud that she's pushed herself to take risks this past year. Stephanie, thank you for assuming the best in others and treating all people with kindness. People like you are what makes PCC great!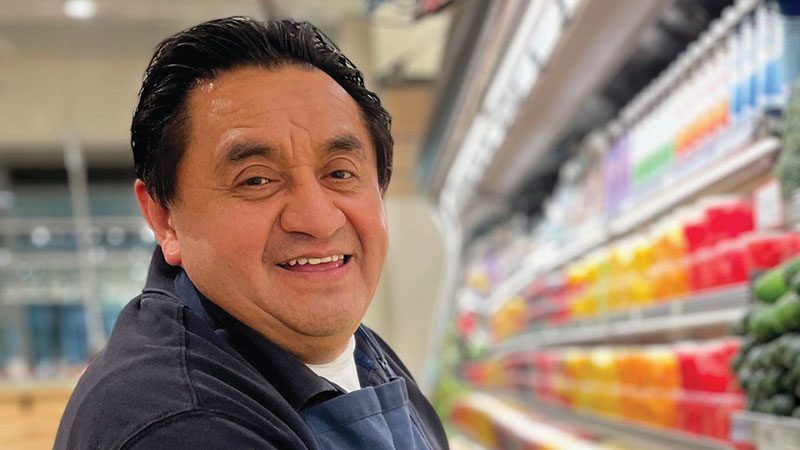 Manuel Canul Ramos
Produce Clerk, Bellevue PCC
Manuel has made a big impact in just a short time at PCC. Since starting out in the produce department at Bellevue PCC, he has taken the lead on building the Chop Shop program, thanks to his willingness to step up and learn new things. He likes the fast pace of stocking produce and is always happy to help customers out. Manuel's coworkers describe him as dedicated, astute and collaborative and they are so happy he joined the PCC team! In his spare time, Manuel dreams about one day living the "van life" and would love to visit Yellowstone National Park. Thanks for being an incredible team member, Manuel!