PCC customer service stars
This article was originally published in July 2021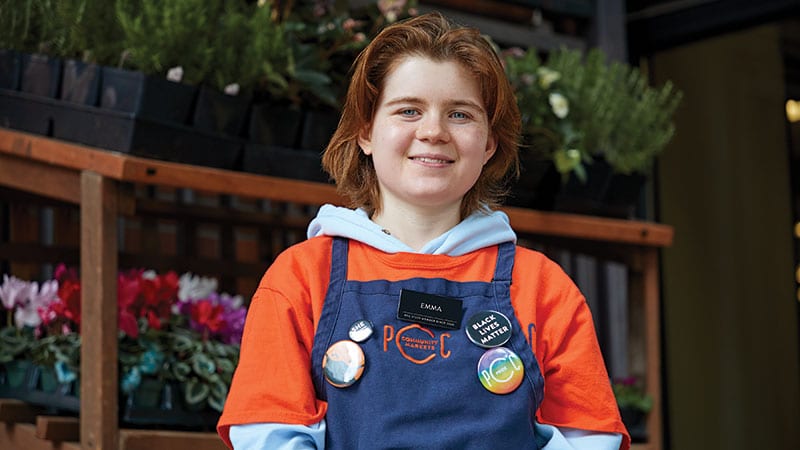 Emma Cook
Courtesy Clerk, Green Lake Village PCC
Emma has grown up at PCC—as a kid, she shopped at View Ridge with her mom, then worked at the store in high school. After three years at View Ridge, and a brief move out of the Seattle area, Emma found her way back to PCC, now working at Green Lake Village. Emma brings her positive, friendly, hardworking attitude to the front-end team each day. She greets all her customers warmly and cares deeply about making sure they feel appreciated. Emma truly cares about her coworkers and shows this in her passion for a safer work environment, recently joining the store's Health and Safety Committee. Outside of work, Emma loves to draw, run the Burke Gilman trail and watch movies. Thank you for all you do, Emma!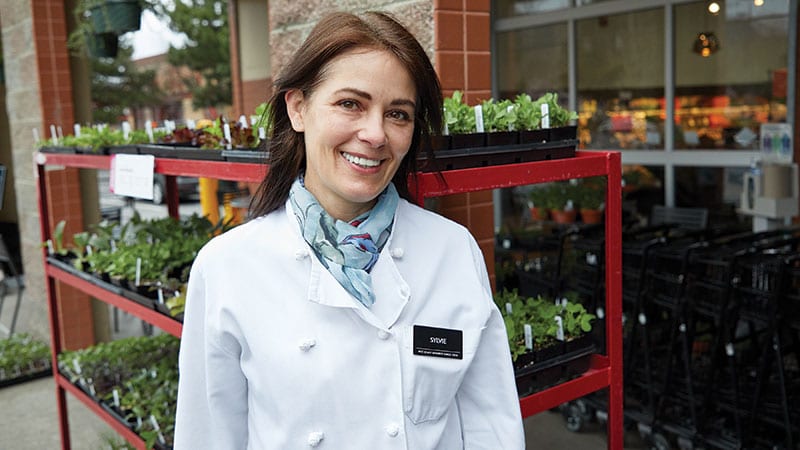 Sylvie Koester
Cheese Specialist, Issaquah PCC
Sylvie started in 2006 at the Issaquah store and has been there ever since (except a brief stop helping open the Edmonds store) as their cheese specialist. Sylvie is an ACS Certified Cheese Professional; her knowledge is encyclopedic. She loves having her own cheese shop to run at PCC and being able to train new staff in the company by sharing her passion for cheese.
When Sylvie isn't at work, she enjoys spending time with family, hiking and cooking, especially if one of the ingredients is sweet potatoes. She develops strong relationships with her customers and has built a loyal clientele, always taking the time to share her knowledge with folks looking for a new cheese, or a component for a dish they are creating. We are lucky to have her at PCC.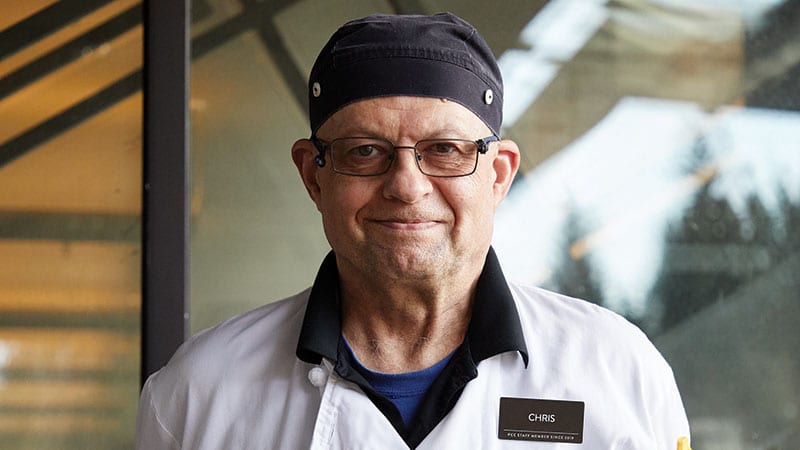 Chris Sullivan
Deli Helper Clerk,Edmonds PCC
Chris has worked at Edmonds PCC since 2019 but has been a member of the co-op since the '90s and brings plenty of stories with him. Should you meet Chris at the deli counter, you'll likely share a laugh while he assists you. A true team player, Chris is apt to give his fellow staff members a shoutout, listing off everyone that goes out of their way to help. Thank you for embodying the sense of community we seek in all our stores, Chris!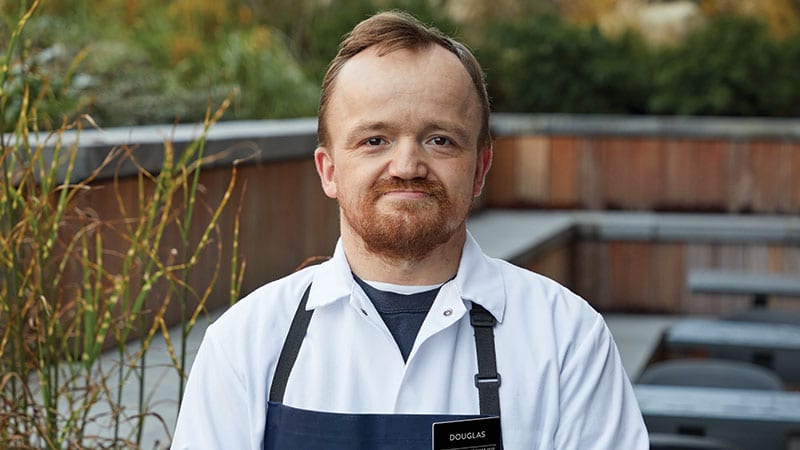 Douglas Wellman
Meat Wrapper, Bellevue PCC
Douglas has been the ultimate team player since joining the Bellevue team when the store opened, after first working in the Redmond deli. Although Douglas works in the meat department, he helps everywhere in the store by showing customers where product is located, inquiring with staff if they need help, or simply asking how they're doing. When Douglas isn't at work, he enjoys reading nonfiction books and watching history documentaries. He says this year he's most proud of staying positive despite everything happening in the world. He shares that positivity and joy for being at work with customers and staff each day. We appreciate having him at PCC!