Our co-op community
This article was originally published in October 2018
PCC supports our communities through donations, sponsorships, partnerships and event participation. For more information, please visit our Healthy Communities page.
Farm to School bagged apple benefits are here!
Autumn has arrived, which means that our Farm to School bagged apple program is back! For the sixth year now we are partnering with our distributor Organically Grown Company and local organic apple growers to fund farm-to-school education across our region.
Proceeds from sales of 3-pound bags of organic apples, specially marked "Farm to School," will support programs on food and nutrition for children throughout the greater Seattle area. These funds support educational activities such as farm field trips, school gardens, cooking in the classroom, or tasting tables in the cafeteria. The program also supports schools in purchasing more local and organic products for their lunches or snacks.
Perch Derby donations
PCC Issaquah donated to the inaugural Perch Derby at Lake Sammamish State Park this September. Conservation nonprofit Trout Unlimited hosted the fishing competition to raise funds for habitat restoration and target removal of yellow perch (who feed on the endangered kokanee salmon). They were able to raise $1500 that will go towards Kokanee recovery efforts.
Kirkland's 40-year anniversary
Saturday, October 20
PCC Kirkland
Join us to celebrate the past 40 years of harvest with PCC Kirkland. Visit all day for samples of PCC deli classics and other demos. Say congratulations to the wonderful staff who have worked at PCC Kirkland for many years.
Issaquah Goes Apples
Saturday, October 20, 10 a.m. to 3 p.m.
Historic Shell Station
232 Front St. N., Issaquah
PCC Issaquah is sponsoring Issaquah Goes Apples, a community event in the downtown area. Local farmers will be gathering with fresh farm produce. There will be cider making in an old-fashioned cider press, glass blowing and an apple-themed art competition for youth.
Staff from Issaquah PCC will be on-site sampling a variety of apples. Discover which one you like the most and be sure to stop by the store to get those super seasonal heirloom varietals.
For more information, please visit downtownissaquah.com/event/issaquah-goes-apples.
---
Green City Days in Kirkland and Redmond
PCC is partnering with Forterra to sponsor Green Days in Kirkland and Redmond. Working to improve the natural, built and social world, Forterra is a leader in regional sustainability. Since its founding in 1989, the nonprofit has conserved more than 250,000 acres, recently expanding their scope to the social world and improving the quality of life for people in more than 90 communities.
Green Kirkland Day
Saturday, October 20, 10 a.m. to 2 p.m.
North Rose Hill Woodlands Park
9930 124th Ave. NE, Kirkland
The Green Kirkland Partnership is an alliance between the City of Kirkland and local nonprofits, businesses and the community — with the goal of restoring more than 500 acres of natural land.
Spend the day at North Rose Hill Woodlands Park to help create a healthy forest! This 20-acre park is an important home for wildlife habitat and hosts Forbes Creek, an essential Kirkland waterway. Keeping our parks and forests healthy is vital to our community because they absorb and naturally filter rainwater, produce clean oxygen, provide living spaces for wildlife, and create a place for people to connect with the outdoors.
Activities will include removing weeds and planting trees and shrubs. Tools, gloves, water and snack bars will be provided. Information about tool use and safety and forest health will be provided. No prior experience necessary — just come ready to learn something new!
For more information, visit forterra.org/event/green-kirkland-day.
Green Redmond Day
Saturday, October 27, 9 a.m. to noon
Juel Community Park
18815 NE 116th St., Redmond
The goal of the Green Redmond Partnership is to build a sustainable network of healthy urban green spaces across the city with the aim of bringing all 1,035 acres of Redmond's forested parkland into active management in the next 20 years!
The inaugural restoration work will take place this month at Juel Community Park. Volunteers will help to remove aggressive weeds such as Himalayan blackberries and help prepare the parkland for planting trees and shrubs.
All ages and experience levels are welcome. Tools, gloves, water, snack bars and education will be provided. RSVP to help us plan for a great event. More information at forterra.org/event/green-redmond-day.
---
Halloween crafts
Saturday, October 27, 9 a.m. to noon
Bothell, Burien, Edmonds, Greenlake Aurora, Issaquah and Redmond PCC stores
Bring the kids to join in our zero-waste pumpkin crafting event! Each child gets a small pumpkin to decorate with compostable craft supplies. Plus, adults will get tips on how to incorporate the leftover pumpkin into dishes. A perfect zero-waste Halloween activity for all.
Free for kids 12 and under.
---
October customer service star
Ramona Avila,
Deli Helper Clerk, Redmond PCC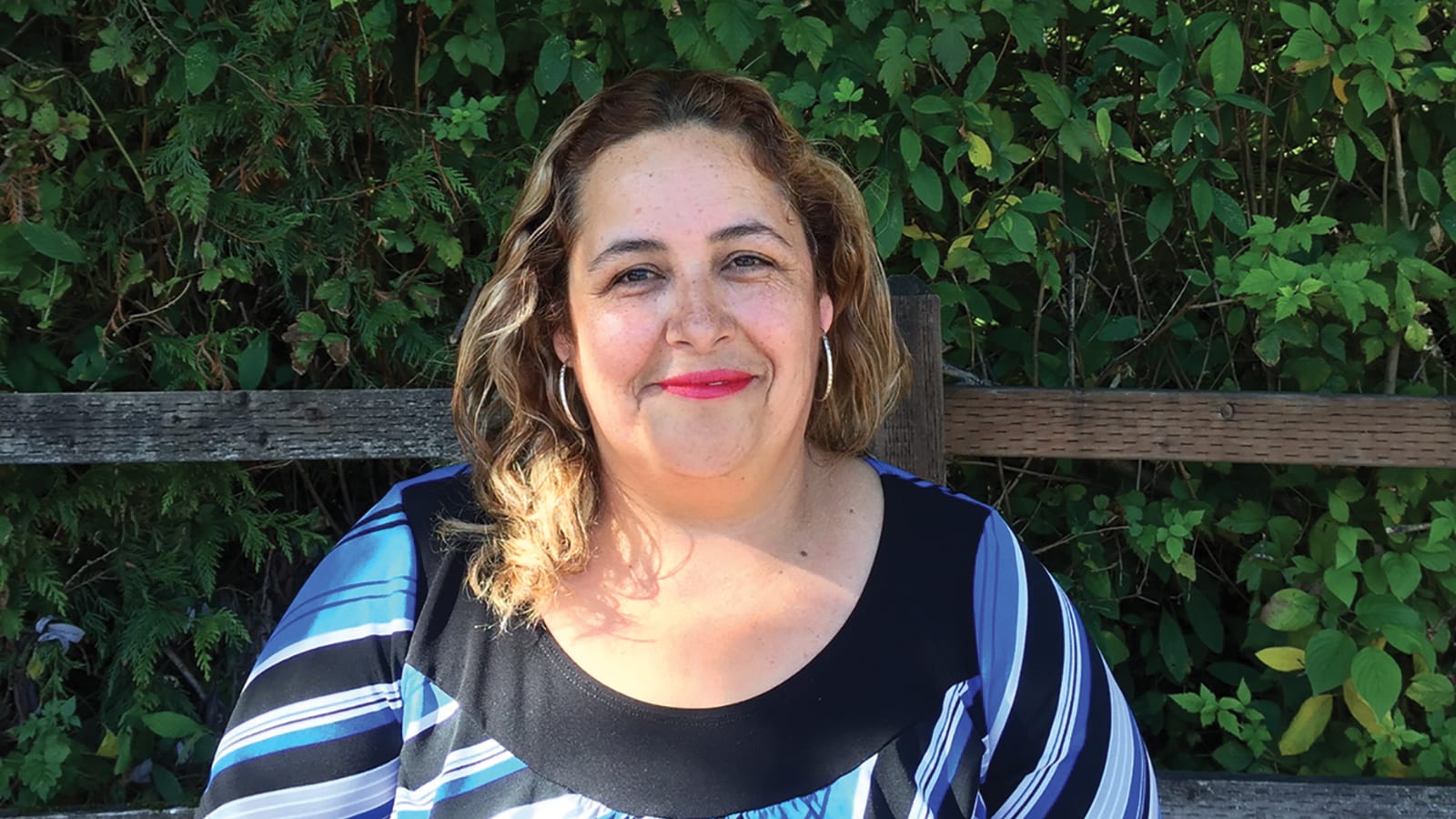 Ramona truly is one of our most productive and valuable staff members. Trained in many different positions, she is extremely flexible and is always willing to work wherever she is needed most. She exemplifies what it means to be a great team player.
She has a generous spirit and friendly, positive attitude. Her sense of humor and light-hearted banter are infectious and go a long way in keeping her coworkers and customers in good spirits. Thank you, Ramona! We are so glad to have you on our team.