Nutritionists' Picks
This article was originally published in June 2017
In Season
Local, organic produce
Strawberries — Rent's Due Ranch in Stanwood, Wash. (later in June)
Raspberries — Sky Harvest Produce in Mt. Vernon, Wash.

Cotton Candy and Witches Fingers grapes — Divine Organics in Delano, Calif.

Green, red and dinosaur kale — Springhill Farm in Albany, Ore. and Rent's Due Ranch in Stanwood, Wash.

Leaf lettuce — Rent's Due Ranch in Stanwood, Wash.
Cherries — LaPierre Farms in Zillah, Wash. (later in June)

Blueberries — LaPierre Farms in Zillah, Wash. (last few days of June)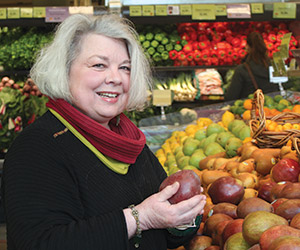 PCC Nutrition educator Marilyn Walls' picks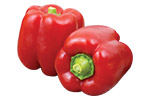 Bell Peppers
These colorful vegetables are low-calorie and nutrientdense. Sweet and crunchy, they are a bonus to most dishes, whether cooked or raw. A powerhouse of carotenoids and vitamin C,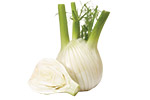 Fennel Root
The licorice flavor enhances salads, soups and your favorite stir fry. It pairs well with salmon! Besides aiding digestion, the phytonutrient anethole is a strong ally against inflammation.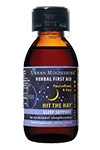 Urban Moonshine Hit The Way
This liquid formula, featuring kava and other relaxants, may be just the sleep aid you need. It quickly gets into your bloodstream, making it helpful if you wake up during the night.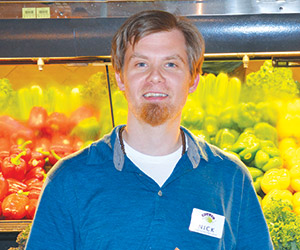 PCC Nutrition educator Nick Rose's picks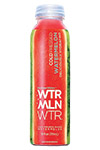 WTRMLN WTR
This refreshing, super hydrating watermelon juice is a great source of potassium, vitamin C and the antioxidant lycopene. It's much lower in sugar than other fruit juices. Bonus: it's made from watermelon "seconds" with minor blemishes that can't be sold in the fresh produce aisle.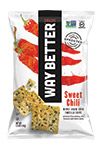 Way Better Snacks Sweet Chili Chips
This slightly spicy chip is always a crowdpleaser in my Walk, Talk and Taste classes. They're low in sodium, high in fiber and made from whole grain corn, with additional benefits from the sprouted flax, chia, quinoa, broccoli and daikon radish seeds. Non-GMO Project Verified.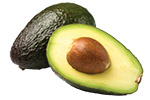 Avocados
In peak season during the month of June, avocados pack more potassium than bananas, more folate than kale and more fiber than prunes. Avocados also contain beneficial antioxidants that often are found closest to the peel, so be sure scrape every bit of green goodness from this fabulous fruit.