Cool, crisp and beautifully bitter
This article was originally published in June 2017
Let's kick summer off with style and taste, starting with fantastic beer. You can't go wrong pairing these brews — some local and new, some classic — with the grilling recipes here.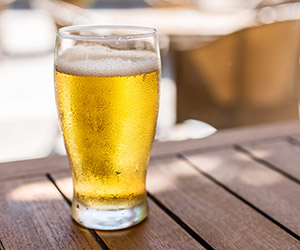 Cascadia, in your glass
As if the good earth hadn't provided us enough reasons to love the upper left corner of the map … it's beervana, too. Here's to great beer in a great place.
Pfriem Helles Lager 16.9 oz.
Classic, cool and satisfying, there's nothing like a great lager. This one is toasty and fresh, with notes of honey and fresh bread.
Farmstrong "Cold Beer" Pilsner or "La Raza" Mexican Style Lager
"Old school" beers. Not too big, not too small. Not too fancy, not too hard on the wallet. Perfect for when you just want a beer. And maybe another …
Reuben's Summer Ale
Take Reuben's über clean, crisp style and add a hop-forward kiss of orange and grapefruit notes with a slightly bitter finish and you've got a perfect summer ale.
Schooner Exact "Summer Beer" Pacific Ale
This clear, golden liquid delivers a clean foundation of toasty malt, with fruity, floral notes and soft, balancing malt that segues to a pleasingly bitter finish.
California Classics
Beers come, beers go, and you can bet your next one that tomorrow will bring a tide of brand new, cool brews. Meanwhile, the classics remain. Raise a cold one (of these) to the old faithfuls in your fridge.
Sierra Nevada Pale Ale
From humble beginnings in the late '70s to near ubiquity and iconic status, this beloved brew is the grandaddy of American craft beer, and the definition of a classic. Unfussy and well-balanced enough to drink often, but complex enough to satisfy sophisticated palates.
Anchor Steam Beer
The original West Coast microbrew — first brewed in San Francisco in 1896 — owes its deep amber color, creamy head, and rich, distinctive flavor to a historic brewing process like none other. Just plain, good, timelessly delicious beer.