Staff picks
This article was originally published in November 2016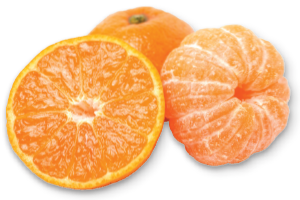 In season
Organic produce
Organic Satsuma Mandarin oranges — from Rich Johansen in Orland, Calif. (arriving late November)
Organic Texas Rio grapefruit — from South Texas Organics in Mission, Tex.
Organic Comice Pears — from Northwest orchards
Organic Navel oranges — from California orchards (arriving mid-month)
Organic Cara Cara oranges — from California orchards (arriving mid-month)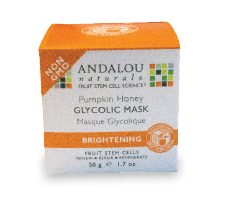 HEALTH & BODY CARE & MERCANTILE
Andalou Pumpkin Honey Glycolic Mask
Organic pumpkin blended with Manuka honey gives my skin an instant boost of radiance. I face the day feeling lighter and looking brighter!
— Brandy L., Columbia City
Lunch tiffin
Makes packing lunch a breeze! It's induction ready, so I can heat up my lunch directly on the stove. I frequently pack soups and it never spills. It's durable, lightweight, dishwasher-ready, non-plastic and compact.
— Jess H., office
Stress relief products
Rhodiola is my favorite adaptogen/botanical to balance frazzled adrenals and support the immune system. I like a full dropper of the Herbpharm liquid extract in water or tea, or the Gaia brand, in pill form.
— Marilyn W., nutrition educator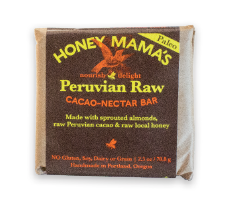 DELI/CHEESE
Honey Mama's chocolate
The texture of this raw, honey-based chocolate is almost like a brownie. It has an amazing amount of flavor — all the tastes inside jump out as it melts right away in your mouth, not locked inside waxy blandness.
— Andrew H., IT
Petit Basque cheese
One of my favorite quick lunch solutions is this cheese melted on an English muffin or slice of bread, maybe with a fat slice of tomato. A little bit of luxury at lunchtime.
— Alicia G., PCC Cooks
Jasper Hills Harbison cheese
A deliciously rustic, earthy and buttery cheese wrapped in bark. Makes me swoon.
— Suzanne P., Redmond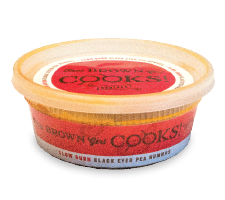 GROCERY
That Brown Girl Cooks Black-Eyed Pea Hummus
I love the Slow Burn variety. It's lighter textured than chickpea hummus and the flavor is deep and rich with a bit of a spicy kick.
— Jill L., food writer
Field Day Maple Brown Sugar Oatmeal
I eat this organic oatmeal almost every day.
— Scott O., merchandiser
Republic of Tea sampler
I love this seasonal tea sampler with Hibiscus Cranberry, Pumpkin Spice and Hot Apple Cider flavors. It tastes like fall in a cup.
— Tami L., Issaquah
Jackson's Honest Sweet Potato Chips
Simple sweet potatoes and coconut oil. Naturally sweet, light and crunchy. It's hard not to eat the whole bag in one sitting!
— Sue M., Bothell