PCC Board of Trustees report, October 2016
This article was originally published in October 2016
Apply to be a Trustee with PCC Natural Markets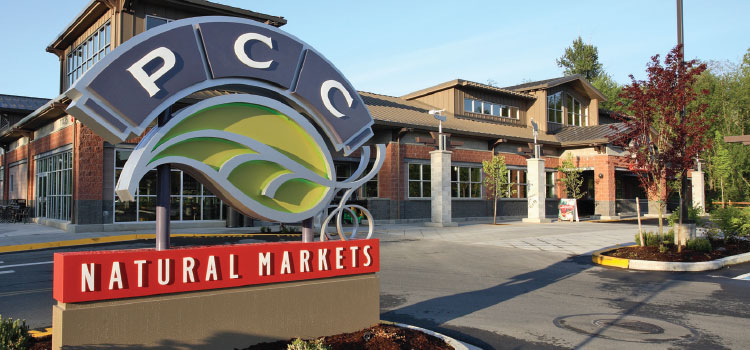 Help guide the future of the largest member-owned food market in the country. We are seeking candidates who have business acumen, prior board and retail experience, and a commitment to PCC's values, including social and environmental responsibility.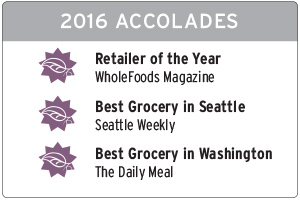 PCC is committed to a culturally diverse staff and board of trustees. We are on a steady, sustainable path for growth. In 2015, PCC Natural Markets' sales were more than $250 million and membership reached more than 56,000 active co-op members in the greater Seattle area.
Our ideal candidate is collaborative, thinks critically and has the time to dedicate to board service. Fiduciary, co-op, grocery, real estate and e-commerce experience is a plus.
Trustees serve a three-year term.
For more information and to request an application, email: nominatingcommittee@pccmarkets.com.
The deadline for applications is December 2, 2016. Trustees will be elected in spring 2017.
Get to know your trustees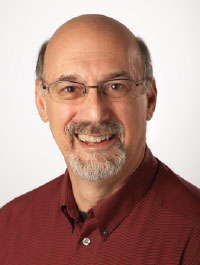 Sandy Voit: Second term (second year). Term ends in 2018. Eligible for re-nomination. Committees: Finance, Board Development, Nominating.
I am a long-time co-op supporter. I helped start a food co-op in Binghamton, NY in the 1970s and joined PCC after moving to Seattle in 1981.
PCC is different in a number of ways from what we think of as a traditional grocery store. It is owned by its members who, through the board of trustees, have directed its focus not to be solely on profitability but rather a "triple bottom line" (economic vitality, and social and environmental responsibility). PCC supports all of its stakeholders — members, shoppers, staff, vendors, farmers, producers and the community — to ensure healthy and safe high-quality foods are accessible and fairly priced. PCC is also committed to both community outreach and education.
As someone who has been dedicated to working with the community and helping others, I feel passionate about serving on — and continuing to bring my experience to — PCC's board of trustees.
I have served on the boards of Association of Divorce Financial Planners, National Association of Temple Administrators, American College Personnel Association, Camp Kalsman and Stories of Autism.
In addition to board work, I am a divorce financial planner and provide counseling for pre-retirement planning, personal finances and college financial aid. I worked in education for 27 years, including 19 years as the Dean of Students at Bastyr University.
Voit chaired the Finance Committee and served on the Bylaws Task Force in the 2015–2016 board year. He previously served on the PCC board from 1985-1994 and 1996-1999. He is a Bothell and Redmond shopper.
Next Board Meeting
The next board meeting is scheduled for Tuesday, November 29 at 2:30 p.m. at the PCC co-op office located at 3131 Elliott Avenue, 5th Floor, Seattle, WA 98121. Please email us at board@pccmarkets.com if you are planning to attend. This helps us in agenda planning.
Contact the Board
Email us at board@pccmarkets.com. Postal mail should go to the PCC Co-op office.