Your co-op community, March 2014
This article was originally published in March 2014
PCC Cooks

The new spring catalog will be out at the end of the month! Many classes fill up quickly and some will have waiting lists. Registration for the new schedule begins March 31. Sign up for our PCC Cooks e-newsletter to get the earliest opportunities.
Beer lover? Take our Belgian Classics class in our current calendar, with a demonstration and tasting menu where every course, even dessert, is paired with a Belgian beer. Register online at PccCooks.com or call 206-545-7112.
Future chefs explore a world of possibilities in our popular Kids Cooking Camp. Over the course of five hands-on classes, kids learn cooking techniques, kitchen safety and delicious recipes. They'll be able to prepare entrées, side dishes and desserts from different parts of the globe: each day features a different cuisine. There are sessions for two age groups: 8 to 11 and 12 to 15. Early camp registration starts March 3 at PccCooks.com or 206-545-7112.
---
Loyal Heights Pancake Breakfast
Enjoy the company of friends and neighbors with a stack of pancakes, eggs and sausage at the all-you-can-eat annual Loyal Heights pancake breakfast.
This event is the community center's major fundraiser. The PCC Kid Picks Mobile will be there. All proceeds are used to help families in need take part in programs and activities throughout the year.
You can buy tickets at the community center in advance for $4 or at the door for $5. Kids 3 and under are free.
Sunday, March 2, 8:30 to 11:30 a.m.
2101 NW 77th St., Seattle
---
Puget Sound Blood Center drives

Help save lives by donating blood! We are hosting the Puget Sound Blood Center mobile at two PCC locations to help keep the blood supply well-stocked. Learn more about donating at psbc.org/programs/blood.htm.
---
Kindipendent

Mount Baker Community Club
2811 Mount Rainier Drive S., Seattle
Kindiependent is "Seattle's independent kids and family music scene" and features some of the best, local children's entertainment groups.
The Not-Its!
Saturday, March 8, 10:30 a.m.
Recess Monkey
Saturday, March 22, 10:30 a.m.
---
Kirkland Shamrock Run
Saturday, March 15, 9 a.m.
Kirkland Marina Park
Join PCC for the 5k Shamrock Run, which begins and ends at the beautiful Kirkland Marina Park. Enjoy a scenic morning run or walk through downtown Kirkland and along the waterfront. Stay for the after-party in the park.
PCC will be there with fruit for your post-race refueling. More information and registration can be found at kirklandshamrockrun.com.
---
Northwest Women's Show
Friday, March 21
Saturday, March 22 and Sunday, March 23
CenturyLink Field Event Center
PCC is pleased to invite you to join us at the wine event at this popular show. You'll enjoy samples of Washington wines along with cheese bites at the PCC booth. You also may purchase wines.
Proceeds from this event will go to the Northwest Center, an organization that advances equal opportunities for children and adults with developmental disabilities. For more information visit nwwomenshow.com.
---
Vegfest

Saturday, March 29 and Sunday, March 30
10 a.m. to 6 p.m.
Seattle Center's Exhibition Hall
Tickets available at the door, $8 adults, free for kids 12 and under.
At this annual healthy vegetarian food festival you can taste more than 700 different free food samples, see cooking demos from national chefs, and hear nutrition info from medical doctors. Visit vegofwa.org/vegfest for more information.
---
Thanks for donating to food banks!
Thanks to your support, we successfully raised $137,386.30 in 2013, which was used to purchase 71,965 pounds of bulk food for our 10 partner food banks. More than 900 volunteers pitched in to help repackage the food.
Learn more about the PCC Food Bank Program, including how to volunteer at a packaging party or how to make a donation, visit pccmarkets.com/foodbank.
---
Community grant winner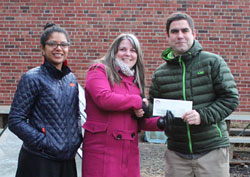 PCC is delighted to announce that our first community grant has been awarded to the Daniel Bagley School Garden program, in the Greenlake neighborhood. This remarkable program, started by three parents and a teacher, supplies indoor labs for plant starts, raised beds for individual classes to care for, and curriculum add-ons around garden-based outdoor learning activities.
During the summer months, all the harvested produce is donated to the Greenwood Food Bank. The kids wash all the greens before they donate them to the food bank. PCC's $1,000 award ensures all classes can participate in the program, some for the first time.
Four times each year, PCC awards a $1,000 grant to a school or nonprofit that exemplifies the spirit of our local community. We especially like programs focused on food and sustainability. Learn more and apply »
---
PCC wins wine award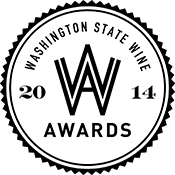 PCC has received the Retail Group of the Year award in the 12th Annual Washington State Wine Awards. Washington State Wine recognizes industry champions that play a vital role in shaping Washington as both a favored home and destination for those who enjoy outstanding wine.
"We are honored and a little humbled to be recognized for our commitment to offering our customers the best possible selection of Washington wines," said Jeff Cox, PCC's wine merchandiser.
"We think Washington is far more than just a place where vines grow and are made into wine — it's an amazingly diverse realm of places and climates, each with its own unique character and flavors."