PCC Board of Trustees report, March 2014
This article was originally published in March 2014
Notice of annual membership meeting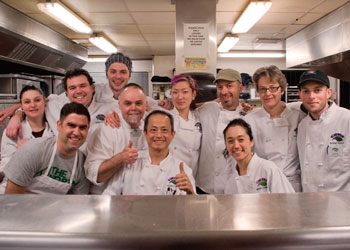 Photo by Bryn Cowgill
Celebrating 60 years of governance, growth and giving
Tuesday, April 29, 5:30 p.m.
St. Demetrios Hall
2100 Boyer Ave., E., Seattle
Dinner will be served at 5:30 p.m. RSVP by April 22 online
Free parking • Directions are available online or by calling 206-547-1222 • Accessible by Metro Bus: tripplanner.kingcounty.gov
We are so excited about our annual meeting program. Our staff is hard at work with a video-archivist on a multimedia presentation that will bring us the PCC story in pictures and sounds. You'll see how we began in 1953 and the history of our journey to become the organization we are today — a Northwest institution with more than 50,000 active members and $200 million in annual sales.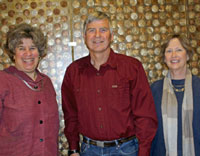 The evening will begin with an amazing meal created especially for you by a team of PCC chefs. Dinner will be followed by reports on the state of our co-op from management and the board. You'll then meet the four candidates in the 2014 board election.
Our candidates are:
Carol Binder (civic volunteer, licensed CPA, ret.), incumbent
Julianne Lamsek (technology director, KCTS 9), incumbent
Bruce Williams (civic volunteer, boards of directors), incumbent
Betsy Lieberman (nonprofit leadership consultant, civic volunteer)
To give our members more time to consider how they will place their votes, we will post the candidates' biographical information and campaign statements on our website by March 30. We'll also post brief video conversations with each candidate. They will answer questions about why they're running and what they think they would bring to board service.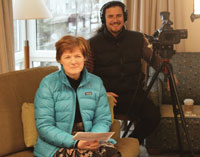 The information will be posted by March 30 and will remain posted throughout the election period — April 29 through May 15.
You'll receive your printed information, including your ballot, by mail to your home inside the May Sound Consumer.
Board meeting
The board met on January 28 and discussed the ongoing planning for the board's February retreat. The retreat agenda will include discussions of governance issues and growth questions. The board was also updated on annual meeting planning and the upcoming election logistics.
The March 25 board meeting occurred after press time and we'll report on it in April. The next board meeting will be May 27.