Creating change through chocolate
This article was originally published in February 2011
The organic and fair labor/fair trade seals on chocolate offer customers a level of confidence that environmental stewardship and human rights are respected in the making of a product. We're fortunate to have such systems in place that authenticate the integrity of our foods.
Global trade in cocoa historically has been riddled with exploitation and environmental destruction and, to this day, faces serious problems. The supply chains are murky and will continue to prosper at the expense of farmers and the environments they steward — as long as conventional chocolate choices appear to deliver the same quality for less money or in a fancier package.
PCC shoppers may recall when "fair trade" first made its mark in the food business. The Fair Trade Certified™ seal began appearing on coffee in 1999, a certification from TransFair USA, based in Oakland. (TransFair now is renaming itself Fair Trade USA.)
Since then, numerous other fair labor and fair trade programs and certifications have emerged. In other words, Fair Trade Certified™ is one specific trademarked certification.
New models for fair labor
Theo Chocolate of Seattle recently switched from Fair Trade Certified™ to the "Fair for Life" seal, a third-party, fair labor certification from the Institute for Marketecology (IMO). The Fair for Life seal warranties that the farmers and everyone else in the supply chain — including Theo's factory and overall business practices — are equitable and responsible.
"We respect the work TransFair has done to build consumer awareness of fair trade," says Theo's vice president, Debra Music. "At this point in the evolution of our company, IMO standards and practices are more consistent with Theo's goals. They allow us to funnel the money we save on licensing fees directly to the farmers and their communities."
Stacy Geagan Wagner of TransFair USA says the issue is whether a company does its own development work, or whether it relies on our program. "By aligning farmers into cooperatives, that allows farmers to negotiate with multiple buyers and access game-changing credit that's so desperately needed. We're concerned that new certifiers are able to offer lower fees because they rely on some aspects of our system to subsidize their costs. We're also concerned that not enough support is given to set prices and premiums but rather that the burden for negotiation and collection is placed on farmers who lack adequate market information and training."
Kerry Hughes, the U.S. director of IMO, says IMO is a global certifying body, primarily for organics, but has a long history in developing standards. She says the Fair for Life certification is similar to organic certification; both audit the supply chain and both have the same goal — to help farmers and marginalized workers.
"Our certification is not necessarily less expensive than TransFair's," says Hughes, "but we differ in not taking a marketing or licensing fee and focus only on good audits throughout the supply chain."
IMO has opened fair trade certification to individual farmers as well as farmers in cooperatives. TransFair USA certification is available only to farmers in cooperatives.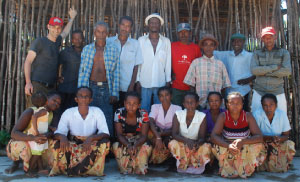 IMO charges a flat annual certification fee plus inspection costs. TransFair USA charges fees to companies equal to 1 percent of the wholesale cost of products sold.
IMO does not allow its seal on products or brands that are not majority fair trade. TransFair USA allows a product to bear the Fair Trade Certified™ seal even if a minimal amount of content is fairly traded and all the other products in the company's portfolio are conventional.
Just before press time, the Organic Consumers Association and Dr. Bronner's soap company filed a complaint with the Federal Trade Commission alleging consumer deception by TransFair in body care products. The complaint says, "TransFair has done an admirable job in promoting the concept of fair trade and broadening its visibility [but] has permitted its certification to be used in ways that mislead consumers and has attempted to claim exclusive use of the term "fair trade" in ways that unfairly hurt other certifiers and undermine the fair trade movement." (See organicconsumers.org.)
Bean to bar traceability
The long supply chain and exploitation of labor has led Theo and some other high-quality chocolate companies to adopt vertically integrated business models to further ensure no abuses are involved in making products. This requires ownership of the entire chocolate-making process — from the bean to the final confection. The integrated model provides other benefits.
Theo's Music says, "In Costa Rica, our Cacao Renovation Project trains farmers how to renovate their farms and graft or plant new varieties of cacao that have higher productivity and disease resistance, while retaining the fine heritage flavors of their region. This program will renovate 150 hectares of cacao and increase the incomes of farmers and their families for decades to come."
Investing in the communities that produce cacao is central to any fair labor or fair trade commitment. Different companies have different models for achieving these goals.
Massachusetts-based Taza Chocolate, for example, maintains "Direct Trade" relationships with its cacao growers in the Dominican Republic. The Direct Trade status is conferred by third-party USDA-accredited certifier, Quality Certification Services. It verifies that Taza works exclusively with certified organic cacao farms, pays a premium for beans, and frequently visits the farms to ensure only fair and humane work practices are used.
Most of Taza's cacao comes from La Red Guaconejo, a cooperative of 225 small farmers located in the mountain villages in the northern part of the Dominican Republic.
Why did Taza choose the QCS Direct Trade model? Taza owner Larry Slotnick says he understands why large companies that must source beans from many places may pursue TransFair USA certification. TransFair USA's mission is geared to help companies of all types and sizes — whether family owned or multinational — to develop long-term partnerships that strengthen global supply chains.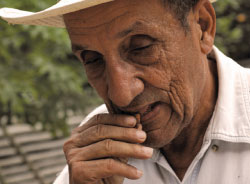 "For a small company like us making artisan chocolate," says Slotnick, "by buying direct we can work with farmers to help produce the highest quality beans possible. Direct Trade gives farmers an excellent price and we get excellent cacao beans."
Madécasse is another chocolate company that controls the entire chocolate-making process, from bean to bar, but its approach is different still. Madécasse makes the chocolate in Madagascar, the same country where the cacao beans are grown.
Founders Brett Beach and Tim McCollum have established a partnership with the Ezaka Cooperative, a group of cacao farmers in a remote area of Madagascar. They installed equipment for fermenting and air drying the cacao, created a training and bonus program for the co-op's 32 farmers, and say they pay the farmers more than the TransFair USA program.
For every dollar that TransFair USA certification would guarantee, Madécasse says its own program pays farmers $1.40. Also, "making the chocolate from bean to bar in Madagascar keeps jobs in the country and provides economic security for others besides the cacao farmers," says Beach. That's because the sugar in Madécasse chocolate comes from Madagascar and the wrappers are made there, too. The chocolate bars are made in a factory that employs 20 people. Beach claims his model has four times the impact of buying "fair trade" cacao alone.
Republica del Cacao is another company that harvests and produces chocolate all in one country — Ecuador. The company provides about 1,800 small farmers from three different regions in Ecuador with technical assistance and tools, and operates a collection center where farmers bring their cacao to be fermented and processed into chocolate. Like Madécasse, Republica is not third-party certified.
"Fair trade is a mentality," says Bernard J. Duclos, a farmer and COO of Republica. "We support all farmers in cutting and harvest and give 10 percent of net profits directly back to the farmers. We've created social programs helping families and youth and provide a sustainable alternative to going to work in the oil fields. What could be more fair or equitable than that?"
For some companies, the TransFair USA certification still seems like the best route to ensuring their cacao was produced ethically. Organic chocolate company Green & Black's recently became 100 percent Fair Trade Certified. It decided to seek certification after it commissioned a study through the University of Manchester to identify key issues facing the farmers who supply its cacao.
"Based on the report findings, Fair Trade Certified™ was identified as the most appropriate model for Green & Black's to make a significant positive impact on the Dominican Republic cacao farming community," says Green & Black's Marketing Director, Nicole McLaughlin.
According to Geagan Wagner, 80 percent of consumers believe third-party certification is the best way to verify claims. "It's unrealistic for consumers to research each company's claims regarding development and labor practices," she says. "Fair Trade USA's certification system has clearly outlined parameters based on International Labor Organization (ILO) standards. Over the past 12 years, we've worked with industry and consumers to remove the guess work and, in doing so, we've generated more than $220 million for communities in the developing world."
Consumer choice
At the heart of the fair trade and organic movements is recognition that foods should not be produced with human exploitation or environmental degradation.
The growth of fair labor certifications in recent years demonstrates that when consumers hold retailers and manufacturers accountable by demanding supply chain transparency — and chocolate makers offer high quality cacao products — then the fair value is transferred to farmers of this special crop.
Consumers, of course, get a sweet deal themselves.
This article was compiled by the editors with contributions by the named companies.