PCC partners with the Non-GMO Project
Sound Consumer October 2010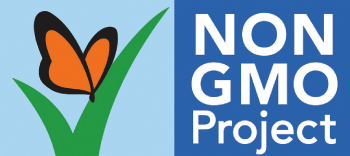 During the month of October, PCC will donate 5-percent of sales of Non-GMO Project Verified products to the Non-GMO Project.
We know how passionate you are about avoiding genetically modified organisms (GMOs) in your food. It's why PCC is supporting the Non-GMO Project.
You'll begin to notice signs in our stores identifying products as "Non-GMO Project Enrolled" or "Non-GMO Project Verified." PCC is donating 5-percent of the sales of these products in October to the Non-GMO Project.
Before the Non-GMO Project, North America had no third-party verification program that tested products for GMO content. Many manufacturers made non-GMO claims. But there was no way for you, the consumer, to know whether or not the claims were backed by third-party testing.
The Non-GMO Project offers North America a consensus-based standard, a third-party Product Verification Program (PVP), and a uniform seal for products made following "best practices" for GMO avoidance. It was started by retailers and many individuals and businesses leading the way with the Project are the same ones responsible for developing our national organic standards.
Since the project started, thousands of products have been enrolled into the project's PVP. Hundreds of foods already are verified and include the "Non-GMO Project Verified" seal on packaging.
So far, brands with verified products include Pure Country Pork, Eden, Lundberg, Nature's Path, EnviroKidz, R.W. Garcia, San J, Stahlbush, Straus Family Creamery, Endangered Species, Guayaki, Pacific Natural Foods, WholeSoy and more.
For a list of products verified to have best practices and testing procedures in place, visit pccmarkets.com/nongmo.
What does the seal mean?
The Non-GMO Project says directly that its seal does not guarantee a product is 100 percent GMO-free. It says that's because "GMO-free" and similar claims are not legally or scientifically defensible.
Contamination of seeds, crops, ingredients and products has increased steadily since GMOs first were introduced because there have been no standardized best practices to stop contamination. The intent behind the project's required best practices and testing is to identify and stop the source(s) of contamination.
Testing may be done throughout the supply chain and production before planting, after harvest, or during processing. The intention is to drive testing to the most critical and efficient place.
Products featuring a "Non-GMO Project Verified" seal follow "best practices" for GMO avoidance. To learn more about the project and to view a list of verified products visit pccmarkets.com/nongmo.
The project's Product Verification Program requires at least one post-harvest test of each batch of at-risk ingredients, using an action threshold of 0.9 percent. This threshold was set with consideration for European Union laws, where any product containing more than 0.9 percent must be labeled as containing GMOs. Inputs contaminated over the action threshold cannot be used; continuous improvement actions are triggered to address the source of the contamination.
In addition to testing, the project standard requires rigorous traceability and segregation practices are followed to assure integrity in the finished product. An annual audit confirms that every batch of risk ingredient has been tested throughout the year and that all other best practices are maintained.
As increasing numbers of producers and manufacturers commit to best practices, a pragmatic solution to maintaining non-GMO choices is taking shape. With time, these efforts will allow us to protect and even expand the availability of non-GMO seeds, ingredients and products.