Your co-op, June 2001
This article was originally published in June 2001
PCC celebrates 40th birthday!
PCC was incorporated as a food co-op in August 1961 after eight years as a buying club operating from a member's basement. We're now the largest food co-op in the country with more than 40,000 active members.
Most PCC members know that in addition to PCC, Seattle is the home of two other pioneering co-ops — Group Health and REI. All three have grown much larger over the years and have experienced many changes. But did you know that more than 100 million people are members of 47,000 co-ops in this country alone? Virtually every corner of our economy has cooperatives in it — banking, funeral planning, housing, insurance, marketing, childcare, utilities and more.
The first successful co-op in this country — a fire insurance company — was founded in 1752 by Benjamin Franklin, and it still exists today. The modern cooperative movement usually is dated from the founding of the Rochdale Pioneers Equitable Society's food store in England in 1844.
For those of you who think that PCC is big, did you know that more than 20 cooperatives in this country have sales of more than $1 billion each? PCC sales were $63 million in 2000. Rural electric cooperatives operate more than half the electric distribution lines in this country, serving 26 million people. Credit unions represent 76 million people and own assets valued at more than $100 billion.
Cooperatives also have been in the forefront of consumer protection and education. Co-ops pioneered both unit pricing and nutritional labeling.
So when you join PCC, you're joining something much larger — the cooperative movement. As PCC's 40th birthday approaches, we'll be sharing more with you about cooperatives in this country and abroad.
PCC annual meeting held
PCC's annual meeting was held at Bastyr University in Kenmore on a chilly Tuesday evening in April. Trustee Don DeSantis, represented the board, and Randy Lee and Tracy Wolpert represented staff. They addressed the state of the co-op over the past year, speaking frankly about the challenges that PCC faced during 2000 — operations at Issaquah, closing the Ravenna store, the change in management — and the turnaround experienced so far this year (see first quarter results). Goldie Caughlan, PCC's Nutrition Education Manager and newly appointed representative to the National Organic Standards Board, also spoke about industry issues from her new vantage point.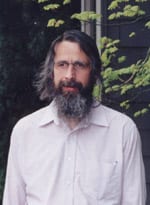 The focus of the meeting was a group discussion on the unique and important characteristics of PCC and our critical difference in the marketplace, as members see it. This discussion was prompted by comments from members in the wake of the Ravenna store closing. One key point raised during the discussion was that the community atmosphere at the Ravenna store was one of the losses felt most keenly when the store was closed.
Another sentiment expressed was that PCC is moving away from its cooperative roots as it grows, and that our cooperative heritage is our critical difference. It's clear from the intensity of the discussion that at least one follow-up meeting is needed, and the board plans to hold that meeting in September (place and time to be announced).
The meeting ended with the presentation of two Cooperator Awards, to Stewart Rose and Ron Cox. Stewart is a consumer member who has volunteered at PCC for a number of years, having previously served on the member involvement committee. Stewart also is on the board of EarthSave, an advocacy group for a plant-based diet.
Four of the six board candidates were able to attend the annual meeting and make brief statements about their reasons for running for the board this year. Election results are shown below.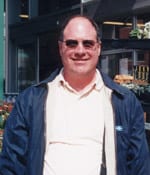 2001 Board of Trustees election results
Board of Trustees
Chantal Stevens — 1,596
Lori Babcock — 1,429
John Brennan — 1,414
Pat Gibbon — 1,370
Linda Dickson — 1,229
Carmelita Logerwell &— 1,227
David Ward (write-in candidate) — 10
The top three candidates are elected to three-year terms on the Board of Trustees. The fourth candidate is elected to a one-year term.
Nominating Committee
Stewart Rose — 1,605
Genevieve Phillips — 1,578
Melanie Porter — 1,557
Nola Freeman — 1,504
All four candidates are elected to one-year terms on the Nominating Committee.
Total ballots cast — 2,608
Total valid ballots — 2,492
(6.02 percent of active membership)
First quarter financial results
PCC is pleased to report to the membership that its first quarter financial results show positive net earnings that are well ahead of budget. This is particularly good after last year's heavy losses due to the ramp-up costs at the new Issaquah store and the operating losses and closing costs booked from the Ravenna store.
Sales in the first quarter of 2001 were 5.7 percent over those of 2000 and 7.5 percent over budget, even though we're now comparing seven stores — for most of the quarter — against last year's eight (Ravenna closed in mid-January). Same store sales (without Ravenna) are up 13.4 percent from a year ago, due to significant growth at Issaquah and a very high transfer of loyal Ravenna PCC shoppers to PCC's other north Seattle stores.
Net earnings were a positive 0.66 percent of sales, not a large number by itself, but an excellent step forward, especially considering the absorption of earthquake and some Ravenna closing costs in the first quarter.
Randy Lee, CFO and Tracy Wolpert, COO
Acting co-CEOs
Greenlake wins Fair Trade award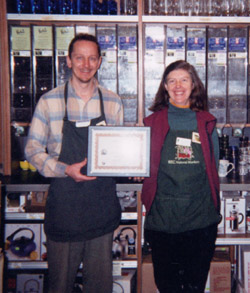 The Seattle Sustainable Coffee Campaign began this spring as a collaborative effort by TransFair USA, the Songbird Foundation and the NW Shade Coffee Campaign, to increase consumer awareness about sustainable coffee growing practices (shade, organic and Fair Trade coffees). The campaign recognized PCC Greenlake for selling the most shade-grown and Certified Fair Trade coffee in the Seattle market.
"As a leading retailer of Certified Fair Trade products in the region, PCC is leading the way in helping us educate consumers about the social and environmental impacts of their food choices. As supporters and members of PCC, you care about these choices and understand these connections."
Board meeting
There will be no board meeting in June. The next meeting of the board will be held Tuesday, July 31, at 5 p.m. Please contact the board administrator at 206-547-1222, or email
board@pccmarkets.com
for more information.