PCC Community Markets Welcomes Three Leaders to Executive Team
2022 News
Media Contact: press@pccmarkets.com
Chris Naismith appointed Chief Financial Officer; Susan Livingston appointed Vice President, Marketing + Purpose; and Michele Mallory appointed Vice President, IT
(SEATTLE, October 25, 2022) – PCC Community Markets (PCC), the largest food co-op in the U.S. with 70 years of service in 16 neighborhood locations across the Puget Sound, announced three prominent executive hires today. Chris Naismith is the newly appointed Chief Financial Officer, Susan Livingston joins the leadership team as Vice President, Marketing + Purpose, and Michele Mallory now serves as Vice President, IT. Each executive brings decades of industry leading expertise to PCC's leadership team that is now two-thirds represented by women at the helm.
PCC's triple bottom line and our shared commitment to economic, social and environmental responsibility is one that our community of staff, members and customers identify with and support with their everyday shopping. These three leaders complete the executive team that will guide PCC into the future with a newly defined three-year strategic plan that furthers PCC's vision, mission, and values under the leadership of Krish Srinivasan who stepped into the role of President and CEO in January 2022.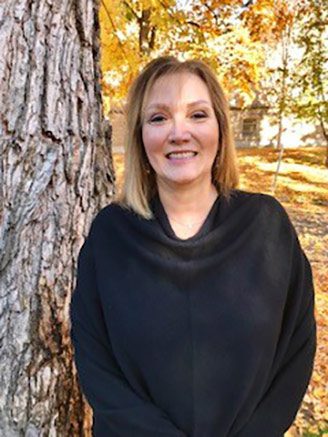 Worth her salt
Chris is a seasoned business leader with more than two decades of experience with consumer retail for both public and privately held companies. She started her career in public accounting and went on to hold CFO or senior financial roles at well-known brands and retail companies, including the Walt Disney Company, Gap Inc., Williams Sonoma, Microsoft, and Sur La Table, garnering a diverse set of skills and experience along the way. In her new role, Chris is a trusted strategic advisor to PCC's CEO, Leadership Team and Board of Trustees, and oversees all financial and accounting operations, business planning and analysis, and strategy development.
Chris previously sat on several nonprofit boards, including serving as the Non-Executive Director at Samaritan House and the Executive Chairperson at Mills-Peninsula Hospital. She earned her CPA and is an alum of Deloitte. A graduate of Loyola Marymount University, Chris earned her BS in Accounting.
"I've always admired PCC for its quality as well as focus on the triple bottom line," shared Naismith. "I am excited to join such a purpose driven company where I can combine my professional and personal passions. It is a privilege to deeply align with the values of your business, and I look forward to collaborating with our staff and community to help bring forward the financial vision for the co-op."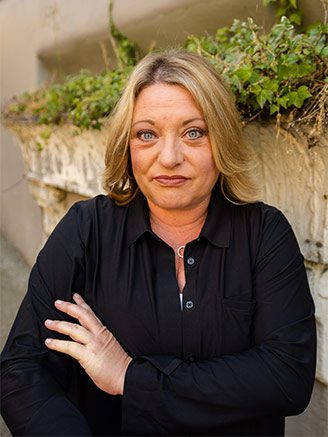 The perfect pairing: Marketing + Purpose
Susan Livingston's hire marks an exciting era for PCC Community Markets, as she leads the merger of the Marketing and Social & Environmental Responsibility teams to form the co-op's first Marketing + Purpose department.
Susan comes to PCC as a brand marketing and social impact leader with more than 25 years of cross-sector experience. She bridged from her early career in public health policy into purpose-driven brand strategy for top consumer brands, including NIKE and Whole Foods Market. As Vice President, Marketing and Purpose at PCC, her focus is optimizing private sector resources, systems, and teams to deliver scaled social impact solutions through PCC's triple bottom line business strategy. She earned her Master's in Health Policy and Management from Johns Hopkins University and is a proud University of Washington Husky.
"The co-op's staff, members and shoppers care deeply about community food systems, and they spend with intention to ensure that their grocery shopping aligns with their values," said Livingston. "We care as much as our community about what's in the food we sell and how people, animals and the planet are impacted in the process of getting those products to us. I could not be more excited for the community building and storytelling opportunities ahead as PCC celebrates its 70th anniversary next year."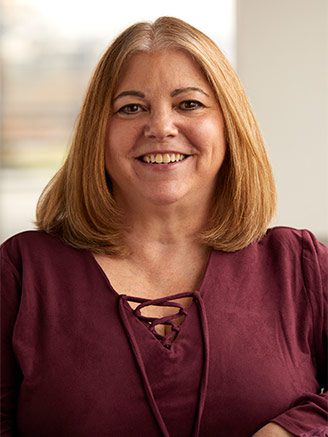 A co-op on the leading edge
Michele Mallory joins PCC as the VP of IT, bringing over 20 years of technology experience across multiple industries to the co-op. Her background provides her with a unique perspective on opportunities for the co-op to compete in the post pandemic era. Michele oversees all aspects of the planning, development and maintenance of PCC's information systems, technologies, and processes to support brick and mortar retail, online/digital and ecommerce. Michele is passionate about pursuing new and innovative ways to use people and technology to accelerate business outcomes. Her deep focus on continuous improvement frees the capacity needed to deliver more value for the co-op and its members. Michele's belief that data is an asset to be leveraged ensures the information needed to make critical business decisions is at the fingertips of leaders. She earned her B.S. in Economics from Arizona State University, named the number one university for innovation by US News & World Report for eight years running.
"I am a strong believer that technology and data hold the key to innovation," shared Mallory. "I am thrilled to be in an environment at PCC that places high importance on innovative thinking, collaboration, and continuous improvement. I look forward to cultivating a solution-oriented IT strategy that combines the needs of our members and shoppers with PCC's core values, vision, and mission."
About PCC Community Markets
Founded in Seattle in 1953, PCC Community Markets (PCC) is a certified organic retailer and the nation's largest community-owned food market. With an active membership of more than 100,000 members, PCC is committed to a triple bottom line that balances environmental, social and economic goals while reducing environmental impacts and giving back to its community. PCC is a haven for those who share a dedication to fresh, organic, seasonal food that is sustainably sourced from over 800 local producers, farmers, ranchers and fishers. The co-op's mission is to ensure that good food nourishes the communities it serves, while cultivating vibrant, local, organic food systems. PCC operates 16 stores in the Puget Sound area, including the cities of Bellevue, Bothell, Burien, Edmonds, Issaquah, Kirkland, Redmond and Seattle. Seattle stores are in the neighborhoods of Ballard, Central District, Columbia City, Downtown, Fremont, Green Lake, View Ridge and West Seattle. The co-op also plans to open a new store in Madison Valley. In 2021, PCC gave more than 65% of pretax earnings to members and the communities it serves. This includes the co-op's member dividend and support of nonprofits around the Puget Sound area such as Ventures, Washington Farmland Trust and FareStart.