PCC Community Markets Names New President & CEO: Grocery Executive Suzanne Monford
2020 News
Appreciation for co-op values and dedication to health, wellness and innovation earn two-time CEO top spot at nation's largest community-owned food market
(SEATTLE, Dec. 9, 2020) – PCC Community Markets (PCC), the largest community-owned food market in the U.S., today announced Suzanne (Suzy) Monford will join the co-op as President and CEO effective Dec. 16, 2020. With more than 30 years of experience in the grocery and restaurant industries, Monford brings a passion for creating healthy communities, a dedication to health and wellness, and a focus on innovation. She becomes the sixth CEO in PCC's 65-plus-year history and second woman in the role.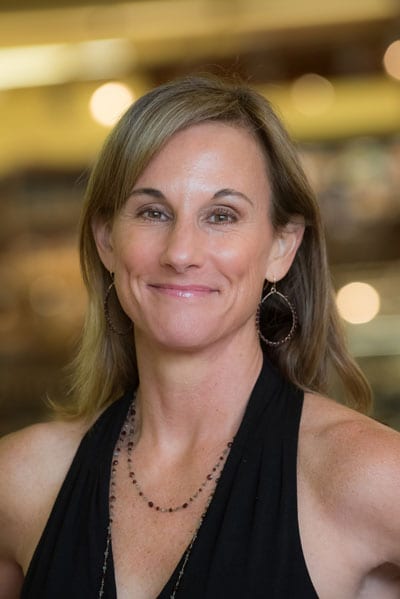 "I'm thrilled to join the PCC team as we continue to partner with our members, shoppers and communities throughout the Pacific Northwest," said Monford. "Since 1953, PCC has championed local producers, quality and sustainability — the values I most cherish. As we look to the future, we will continue to draw on what makes us special, like our dedication to cooking from scratch daily in our stores, and to anticipate our shoppers' needs, especially now, through innovation in our stores and our growing online business."
A committee composed of members of the PCC Board of Trustees and PCC leadership, with support from consultancy firm Korn Ferry, was tasked with leading the search for a new CEO. Over the course of six months, the team looked at both internal and external candidates with a focus on recruiting a leader who embodies the values of the co-op and brings the experience, skills and cultural appreciation desired to lead PCC into the future.
Monford joins PCC after spending three years with The Kroger Company (Kroger). Most recently, as Group Vice President of eCommerce, she helped create and lead go-to-market strategies for Kroger's e-commerce partnership with Ocado into new markets across the U.S. During her tenure with Kroger, Monford also led Fresh Food as the company introduced its new "Fresh for Everyone" master brand.
A passionate health and fitness advocate, Monford volunteered time as executive sponsor and program creator of Kroger Health's Wellness Your Way Festivals and served as a key volunteer with Kroger's Zero Hunger Zero Waste Foundation.
As President of Quality Food Centers (QFC) from 2017 to 2019, Monford ran the division of 65 stores in Washington and Oregon and was responsible for many innovations. Among those were launching delivery, leading the campaign to eliminate single-use plastic bags, and launching the first-of-its-kind, in-store, wood-fired Tutta Bella restaurant. Monford also collaborated on the design of the chain's flagship store in Kirkland to elevate the focus on fresh, local and healthy. During this time, Monford became an active member of the Seattle community through her board work with Food Lifeline and the Beecher's Foundation.
"Suzy brings to PCC a wealth of experience in natural foods, high-service retail and executive leadership," said Catherine Walker, Chair of the PCC Board of Trustees. "Equally important, she has committed her personal and professional lives to health and wellness with a community focus. Her knowledge of the grocery industry, her alignment with PCC's mission and values, and her commitment to community make her an ideal choice for the CEO role."
In addition to her time with Kroger, Monford began her supermarket career working for a decade in leadership roles for H-E-B Central Market and H-E-B Grocery, the largest privately held retailer in the U.S., with more than 340 locations throughout Texas and northeast Mexico. Prior to joining Kroger, Monford was CEO of Andronico's Community Markets in San Francisco Bay Area and gained international experience in leadership roles with Woolworths and Coles Supermarkets, both in Australia.
About PCC Community Markets
Founded in Seattle in 1953, PCC Community Markets (PCC) is the nation's largest community-owned food market with an unmatched enthusiasm for making food from scratch. PCC is a haven for those who share a dedication to fresh, organic, seasonal food that is sustainably sourced from local producers, farmers, ranchers and fishers. With an active membership of nearly 90,000 households, PCC operates 15 stores in the Puget Sound area, including the cities of Bellevue, Bothell, Burien, Edmonds, Issaquah, Kirkland, Redmond and Seattle. Seattle stores are in the neighborhoods of Ballard, Central District, Columbia City, Fremont, Green Lake, View Ridge and West Seattle. The co-op also plans to open new stores in Downtown Seattle and Madison Valley and relocate its Kirkland location.
In 2019, PCC gave more than 65 percent of pretax earnings to members and the communities it serves, including nonprofits around the Puget Sound area such as Washington Farmland Trust, FareStart, Ventures, and Long Live the Kings.