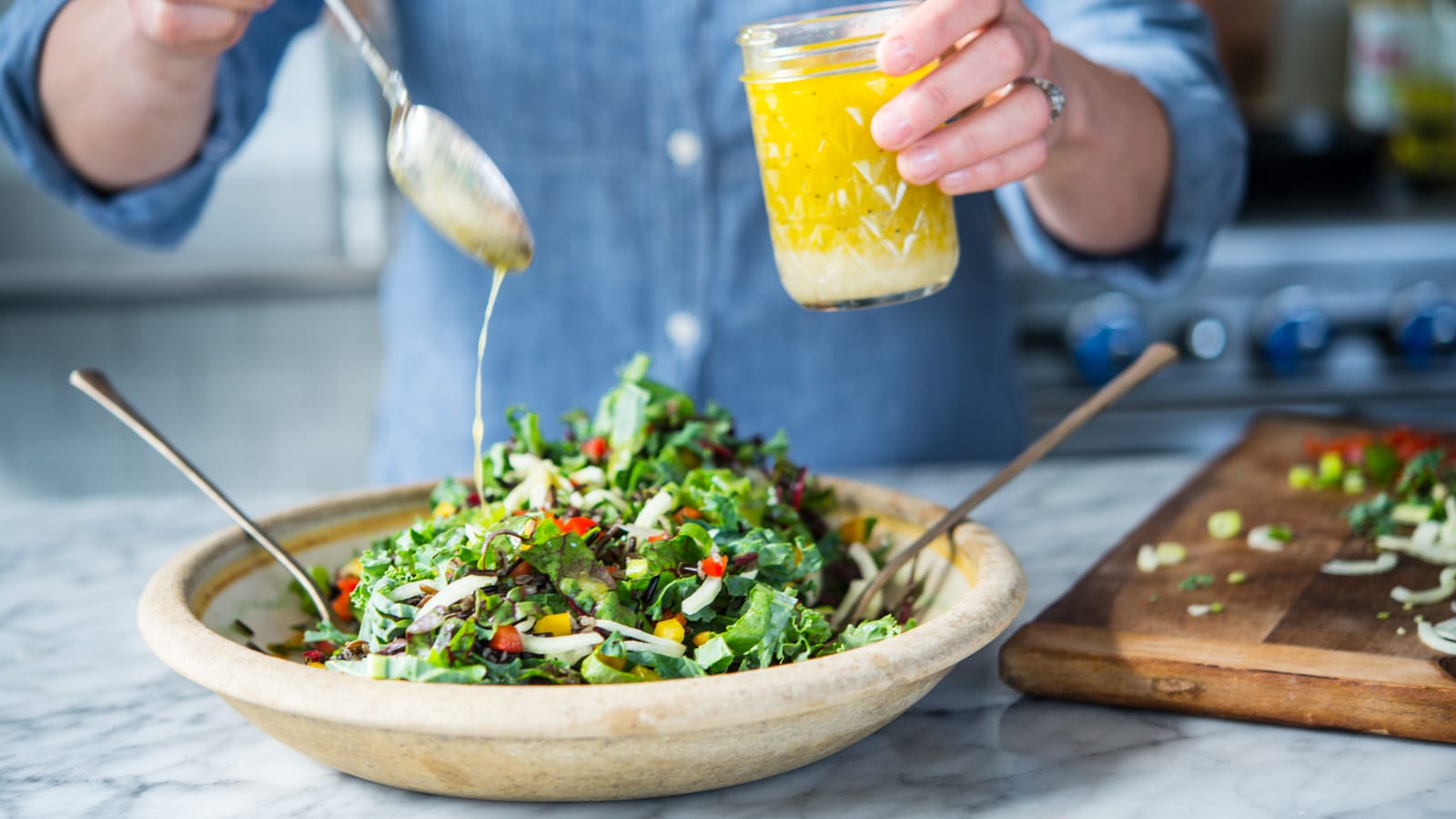 Good Mood Foods
Instructor: Kory DeAngelo, M.S., R.D.N.
Demo, Gluten-Free, Vegetarian
Good nutrition is the foundation for an improved mood and can help to keep your mind energized as the days grow cooler and darker. Using food as medicine, Kory will discuss the latest nutrition tips and demonstrate anti-inflammatory recipes that will be sure to brighten your mood this season. You'll taste a nourishing Harvest Bowl with Quinoa, Curried Chickpeas and Yogurt or Tahini Dressing; Roasted Brussels Sprouts and Mushrooms with Hazelnuts; Winter Squash and White Bean Stew; and Saffron Pistachio Black Rice Pudding. Vegetarian with optional dairy; no eggs or gluten.
Location, Dates, and Times
21-Day Anti-Inflammatory Reset
Instructor: Michelle Babb, MS, RD, CD
Demo, Gluten-Free
If you've ever considered a cleanse or elimination diet, but found it to be daunting, this class is for you. Food intolerance, digestive dysfunction and nutritional imbalances can create inflammation in your body, but a 21-day cleanse can help you discover restorative foods and transform your dietary habits. Get ready to break free from sugar cravings and increase your energy and vitality. Sample Smoky Yam and Kale Salad; Silky Sunchoke and Celeriac Soup; Sizzling Salmon and Quinoa Skillet; and Raspberry Chia Pudding. With seafood; no dairy, eggs or gluten.
Location, Dates, and Times
Meals for a Week in 1 Day
Instructor: Genevieve Courtney, N.D.
Demo, Gluten-Free
Do you want to eat healthier, but feel like you don't have the time? Learn how to make a week's worth of nutritious meals in one day! Dr. Courtney will discuss how to find the right recipes to put into your weekly rotation and share some of her favorites: Buffalo Chicken Salad; Verde Hominy Stew with Chicken Thighs; Curried Vegetables with Fire-roasted Tomato Turkey Meatballs; and Quinoa with Feta, Peppers and Walnuts. With poultry, dairy and eggs; no gluten.
Location, Dates, and Times
Our experienced chefs excel in knowledgeable, approachable and enthusiastic instruction.