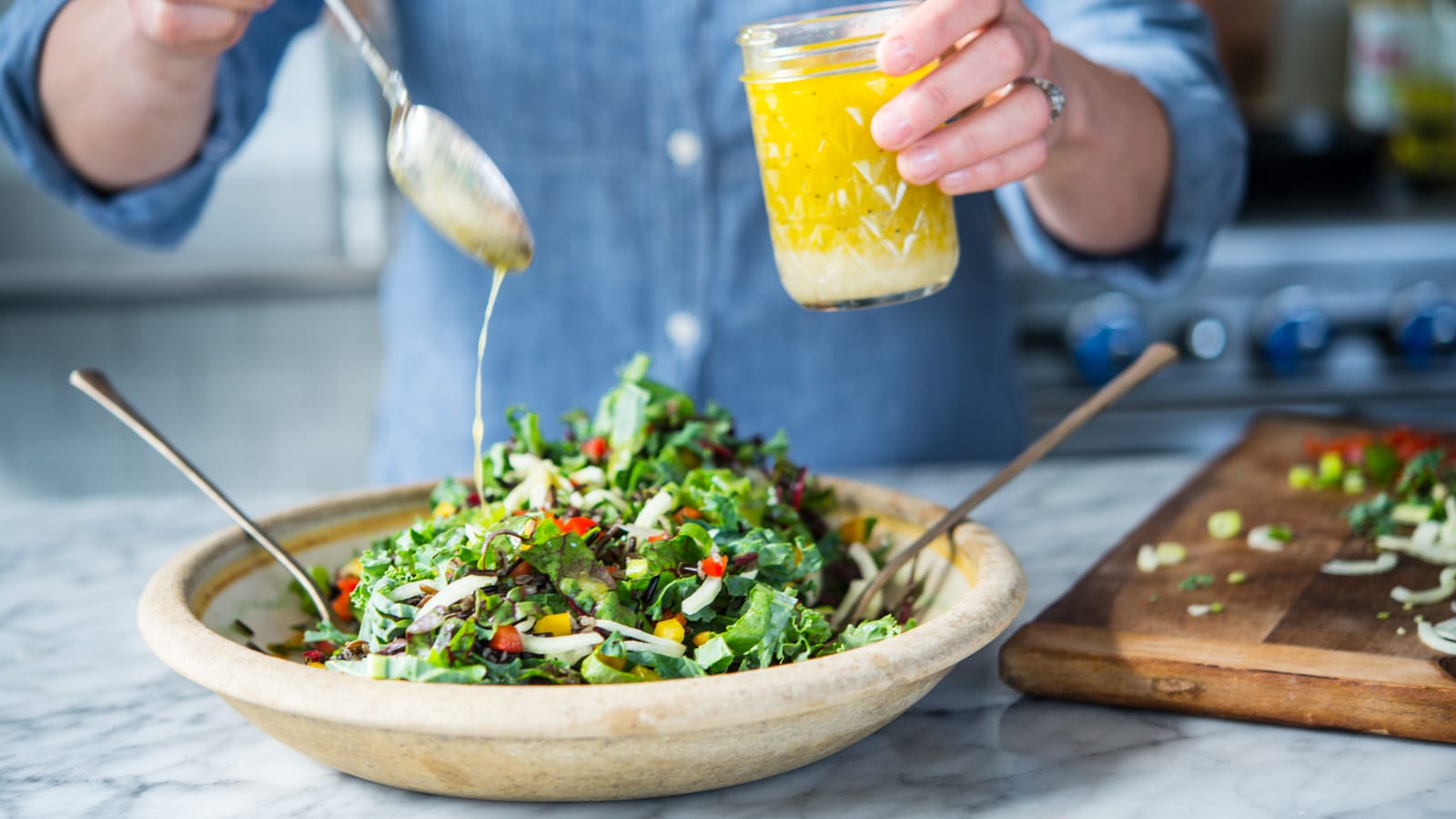 Nutrition 101: Balanced Eating
Instructor: Lizzie Diehl, M.S., C.N.
Adults, Demo
Food choices should not be agonizing. Learn to comfortably and flexibly feed yourself well with a few simple techniques and a deeper understanding of the components of a balanced meal, including ingredients that regulate energy and digestion. Come away with a day's worth of meal ideas, as well as tips and tricks for adopting a positive food-life balance.
Menu
Breakfast Wheat Berries with Sesame
Harissa-Mint Tuna Salad
Coriander Cracked Farro Pilaf
Nectarine and Arugula Salad
Coconut Flan with Lime
Dietary Notes: With seafood, dairy and eggs.
Locations, Dates, and Times
What Purple and Blue Foods Do for You
Instructor: Marilyn Walls, M.S.
Adults, Lecture
It's summer - peak season for blue and purple produce! Join nutritionist Marilyn Walls to learn more about the health benefits of juicy blueberries and other seasonal fruits, and pick up a variety of suggestions for incorporating these foods into your diet - including a delectable combination of farm-fresh blueberries, local goat cheese and basil. You may be surprised at how easy it is to bring these brain- and heart-nourishing foods to the forefront of your summer palate. Enjoy generous samples in class.
Locations, Dates, and Times
Schedule a private cooking class for  a birthday party, team-building event or just for fun!
Our experienced chefs excel in knowledgeable, approachable and enthusiastic instruction.