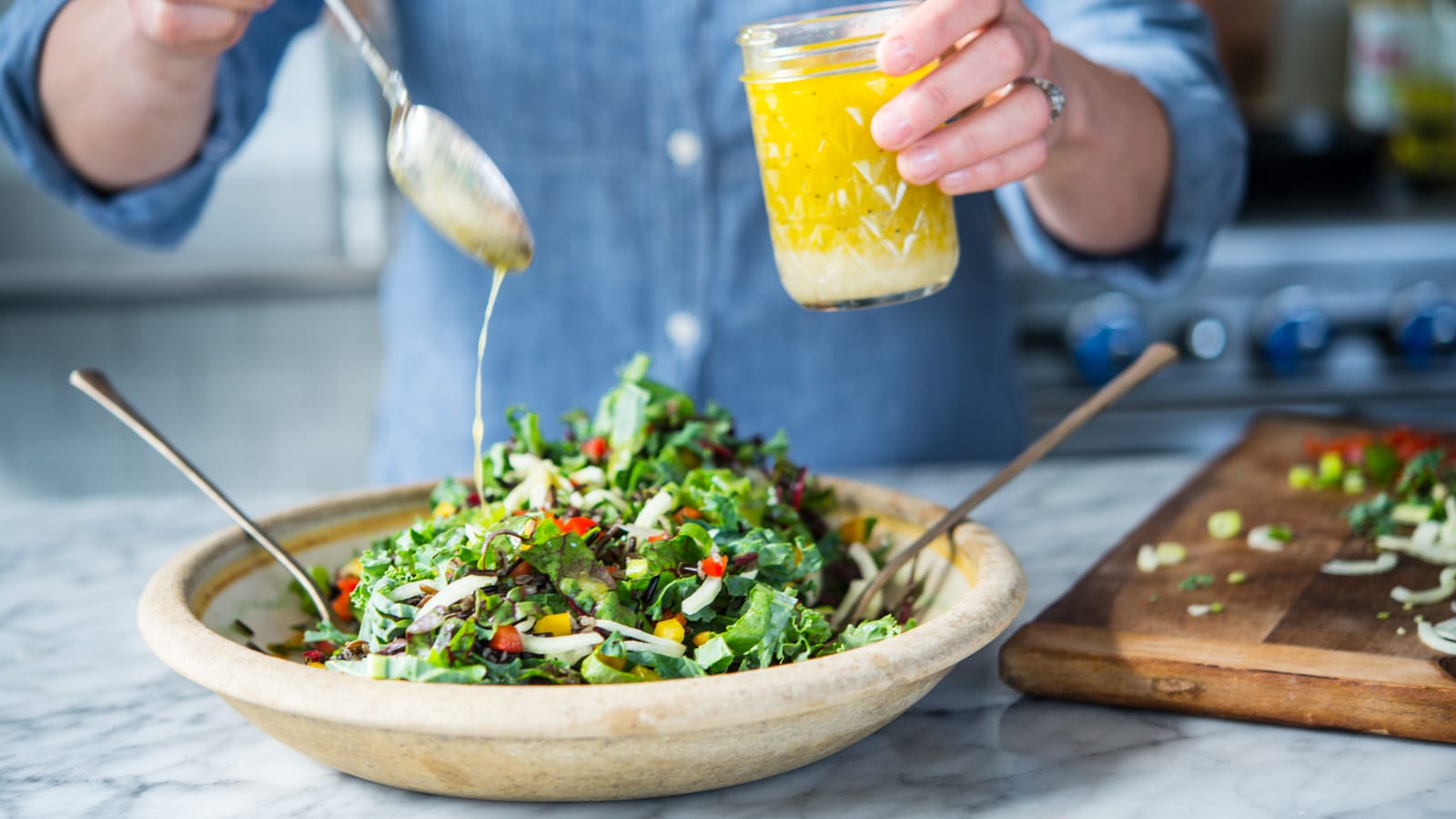 Immune-Boosting Kitchen
Instructor: Ami Karnosh, M.S., C.N.
Adults, Demo, Gluten-Free
A healthy immune system starts in the kitchen. Fight fatigue and bolster your body's resilience through cold season with food: vitality-generating salmon, virus-fighting pomegranate, nutrient-packed garlic and more. Nutritionist Ami Karnosh will arm you with immune-boosting ingredients, and the skills and techniques to use them in all forms, all year round.
MENU
Fire Cider Vinegar
Salmon Burgers with Citrus Dressing
Smoky Sesame Greens
Garlicky Mushrooms
Decadent Chocolate Cupcakes with Cherry-Cashew Frosting
Dietary Notes: With seafood and optional dairy; no eggs or gluten.
Locations, Dates, and Times
Nutrition 101: Balanced Eating
Instructor: Lizzie Diehl, M.S., C.N.
Adults, Demo
Food choices should not be agonizing. Learn to comfortably and flexibly feed yourself well with a few simple techniques and a deeper understanding of the components of a balanced meal, including ingredients that regulate energy and digestion. Come away with a day's worth of meal ideas, as well as tips and tricks for adopting a positive food-life balance.
Menu
Breakfast Wheat Berries with Sesame
Harissa-Mint Tuna Salad
Coriander Cracked Farro Pilaf
Nectarine and Arugula Salad
Coconut Flan with Lime
Dietary Notes: With seafood, dairy and eggs.
Locations, Dates, and Times
Plant Protein Primer
Instructor: Lizzie Diehl, M.S., C.N.
Adults, Hands-On, Vegetarian
Go meat-free more often while making sure you get all the nutrients you need. Nutritionist and educator Lizzie Diehl will guide you through dozens of plants and plant-based foods that are packed with protein. She'll show you how to cook dry beans, then share some ideas for using them in new, flavorful ways. Familiarize yourself with soy proteins and discover how to bring out the textures that make them shine.
MENU
Perfect Pot of Beans
Sautéed Chard with White Beans
White Bean Fritters with Quick Romesco
Crispy Tofu or Seared Tempeh with Lime-Peanut Sauce
Chana Dal with Tarka
Dietary Notes: Vegetarian with optional dairy; no eggs.
Locations, Dates, and Times
Schedule a private cooking class for  a birthday party, team-building event or just for fun!
Our experienced chefs excel in knowledgeable, approachable and enthusiastic instruction.