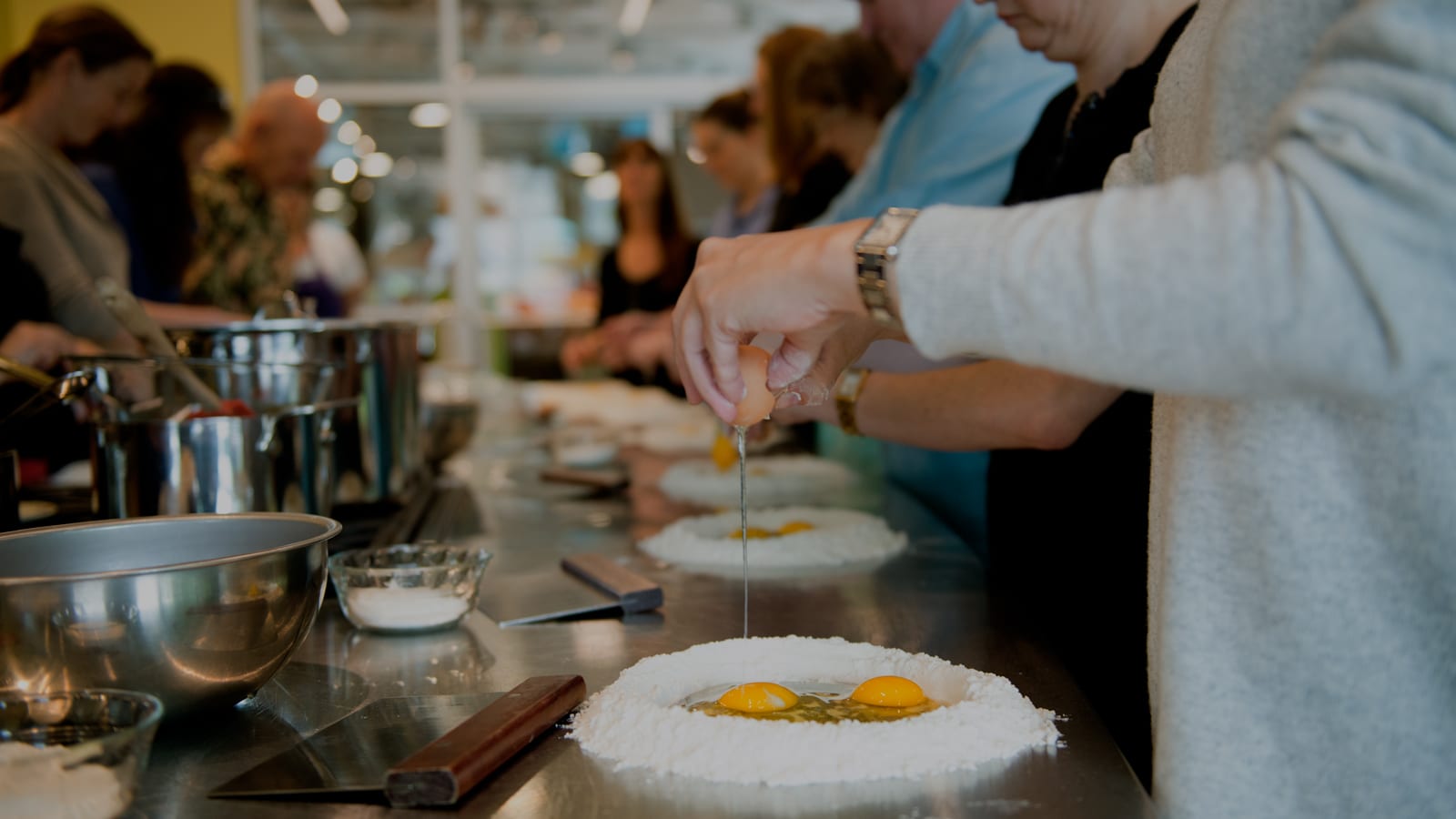 The Art of Plating
Instructor: Darin Gagner
Hands-On
Get your plating skills ready for sharing with Chef Darin's guidance. Whether you are serving a meal – or sharing a post – he'll teach you how to create a plated menu that's as beautiful as it is delicious by utilizing angles, lighting and other tricks to make your dishes shine. We'll practice with Roasted Parsnip Salad with Radicchio, Goat Cheese with Vinegar Caramel; Garlic Poached Potatoes with Caramelized Onions, Tarragon Crème Fraîche and Mustard Seeds; and Cider-brined Pork Loin Roast with Sour Plum Glaze and Fennel and Mint Slaw. With meat, dairy and eggs.
Location, Dates, and Times
Fall Soups and Salads
Instructor: Lesa Sullivan
Hands-On, Vegetarian
Warm up to the season with these nourishing vegan fall dishes, each with an intriguing blend of flavors from fresh and dried herbs, spices and seasonal ingredients. In this hands-on class, you will enjoy these new favorites: Creamy Yam and Carrot Soup with Almonds and Cardamom; Roasted Mushroom Purée with Smoky Sunchoke Chips; Barley and Beet Salad with Dill and Potatoes; and Seasonal Fruit and Arugula Salad with Red Onion Poppy Seed Dressing. Vegetarian; no dairy or eggs.
Location, Dates, and Times
Successful Sauces
Instructor: Jennifer Reyes
Hands-On
Time-tested classic sauces serve as stepping stones to preparing complex and exciting dishes. Learn how to construct and use basic sauces, emulsify sauces and fix "broken" sauces; plus discuss ways to play with flavor. To test our new skills, we will prepare Wild Mushroom Sauce over Linguini; Classic "No Fail" Hollandaise served over Perfectly Steamed Fall Vegetables; Lemony Buerre Blanc served with Seared White Fish; and Salted Caramel Sauce and Dark Chocolate Sauce over Vanilla Ice Cream. With seafood, dairy and eggs.
Location, Dates, and Times
Our experienced chefs excel in knowledgeable, approachable and enthusiastic instruction.