This profile was originally published in September 2019
Yasab Pfister
Cashier | Burien
With Boeing and Sea-Tac nearby, Burien PCC gets busy, especially around lunchtime. But the stress-free vibe that cashier Yasab Pfister brings to the store makes every minute you're there feel welcoming and laid back.
He's a real people person. "I like to make everyone happy," he says. "That's my goal in life." And that's something that comes through loud and clear for his regular customers who wait in line just to strike up a conversation with him.
Yasab has worked for PCC since high school, starting at the now-closed Seward Park location, then Columbia City PCC, followed by Fremont PCC and now Burien PCC. His parents had shopped at PCC for 20 years, so when he was looking for a job, he thought the co-op would be a good fit.
And he was right, considering he's been there for more than seven years now. Since Yasab only lives a few miles away, he can get to work quickly. However, he's never rushed or in a hurry. In fact, he likes to come in about 30 minutes early to ease into his day.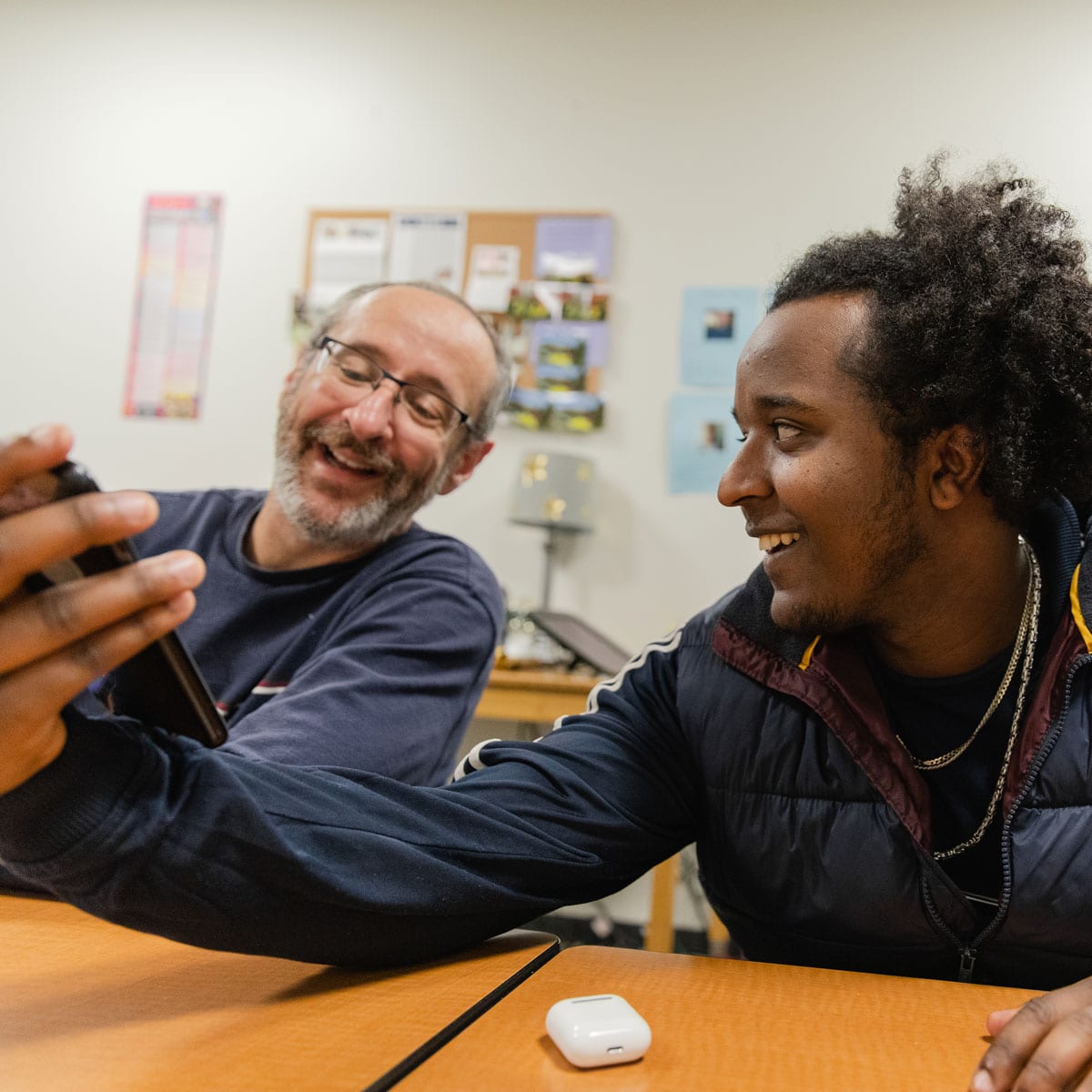 2:15 p.m
Half an hour before clocking in, Yasab grabs some fresh-brewed coffee and says hi to everyone. What he gets in return are smiles, something he takes a lot of pride in.
2:45 p.m.
The apron goes on and Yasab heads to his post as cashier. As he scans things like PCC Organic Grass-fed Yogurt and scratch-made deli salads, he reads his customers' body language, effortlessly starting a conversation or sharing parenting stories with his regulars, since he's not only "the store's fastest cashier," as he puts it, but also a dad — another job he loves. As a PCC employee, Yasab received two weeks paid paternity leave (PCC now provides four weeks paid leave) when his son was born a few years ago. And thanks to the amazing health care benefits PCC offers, insurance for him and his son are really affordable.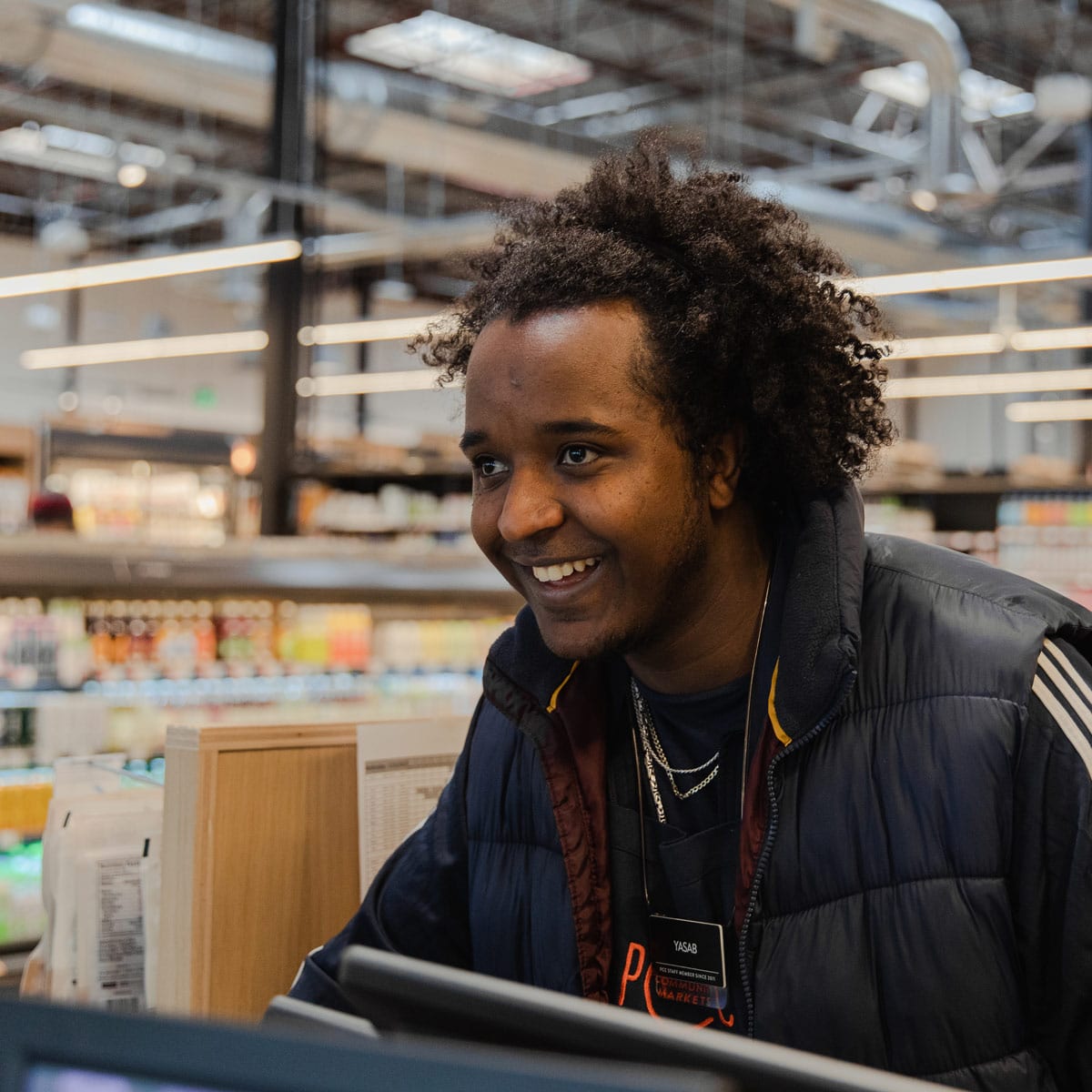 5:00 p.m.
During his first break of the day, Yasab heads to the breakroom for more coffee while he watches soccer highlights on his phone, especially if the Sounders or Barcelona are playing.
7:30 p.m.
Yasab has worked in multiple departments over the years, so he's been trained on just about everything. When he's not cashiering, you might find him stocking milk in the dairy section or sweeping floors.
11:15 p.m.
The store is quiet when it closes at 11 p.m., so at the end of his shift, Yasab will bring in the plants and herbs from outside and finish cleaning up. Even though it's late when he gets home, it doesn't stop him from doing more of what he loves. "Cooking is so therapeutic," he says, so before bed, Yasab might spend a few hours making homemade pasta sauce or a big pot of Jamaican curry.
When he's not engaging with customers, helping out around the store or whipping up hearty comfort food, Yasab is hanging out with his 3-year-old son. Their favorite places to go are the beach, nearby Seahurst Park and KidsQuest museum.