This profile was originally published in December 2019
Steven Jamieson
HBC Associate Merchandiser | Co-op Office
Even before he landed the role as Health & Body Care Associate Merchandiser, Steven Jamieson visualized himself having this job. His Nutrition and Culinary Arts degree from Bastyr University, and the fact that he was raised growing fruits and veggies on his grandparents' ranch outside Maple Valley, made working for PCC a no-brainer. And in a few years, Steven went from Deli Helper Clerk at Issaquah PCC to his current position at the Co-op Office.
When you first meet Steven, you can't help but notice his bubbly, outgoing personality. But you'll also notice how dedicated and hardworking he is, whether he's busy nurturing relationships with existing health and body care brands, creating new ones in line with PCC's belief that products should be safe for people and the environment, or reaching out to the Environmental Working Group for guidance on acceptable ingredient standards in products.
Steven has a lot going on — and not just at work. The recently married HBC Associate Merchandiser has twins at home, one of whom works at Columbia City PCC. He also loves traveling and says, "Vacation time racks up faster than I can use it!"
He adds that his job has helped him grow personally and professionally: "I'm constantly amazed at how informed my team is and how hard PCC works to better the co-op and the communities it serves."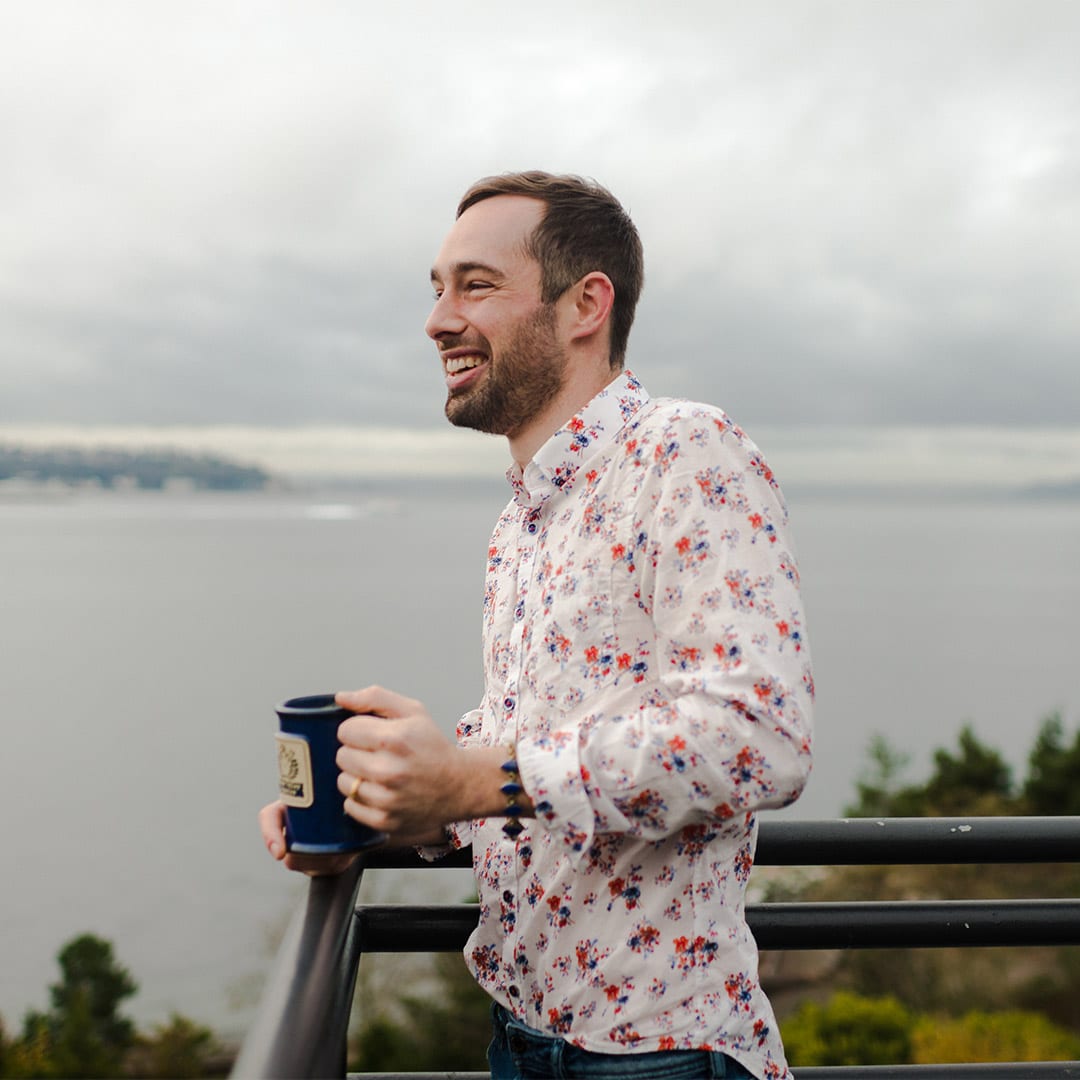 7:30 a.m.
Steven is one of the first to arrive at the office, so he takes his coffee to the patio, which overlooks Elliott Bay. Not a bad way to start the morning!
8:00 a.m.
His job includes a mix of day-to-day tasks and bigger, ongoing projects. Thankfully, Steven excels at prioritizing, so he gets busy replying to vendors requesting sales reports and opportunities to demo their products in-store.
10:00 a.m.
Regular meetings with store and office leadership provide even more opportunity for growth. He's in charge of deciding which health and body care products PCC will carry, as well as researching environmentally friendly options for the stores' bulk sections.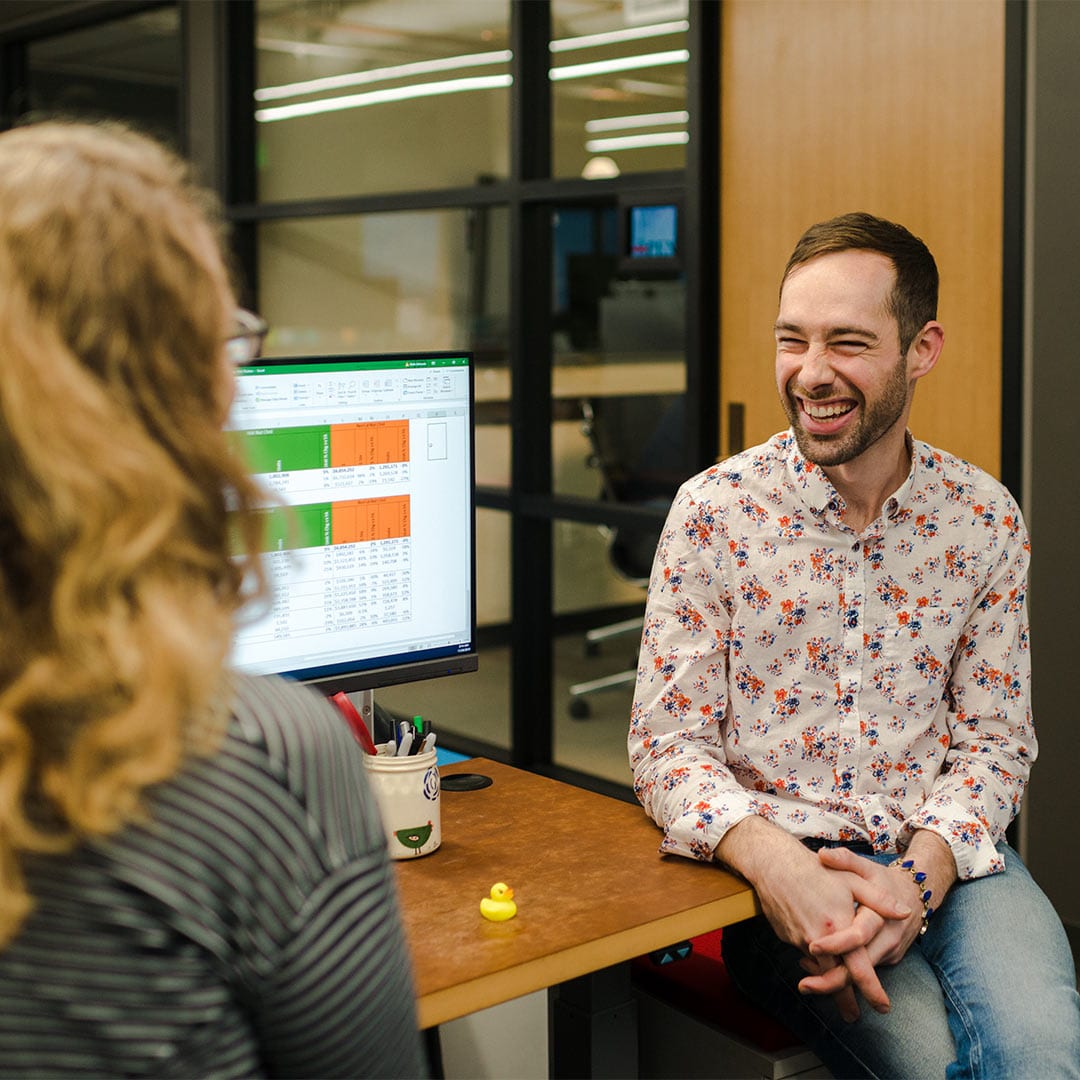 11:30 a.m.
Since Steven cooks dinner every night (he's into Middle Eastern and Asian cuisines right now), he doesn't have a lot of time to think about lunch, so he treats himself to the tofu poke bowl from the deli next door and heads back to the patio.
1:00 p.m.
Meetings with Marketing and Human Resources help facilitate relationships as PCC continues to grow — the co-op opened two new stores this year and will open several more over the next few years.
4:30 p.m.
Before heading home, Steven delivers the day's invoices to Accounting and says goodbye to his coworkers (did we mention he's also super friendly?). Steven lives in West Seattle, so he takes the water taxi across the bay to meet his husband for an end-of-day cocktail.
In addition to nurturing his career, Steven loves to cultivate his home life — throwing themed dinner parties; growing cabbage, figs and pears in his yard; or learning to speak Italian, something that's been on his bucket list since getting engaged in Italy a few years ago.