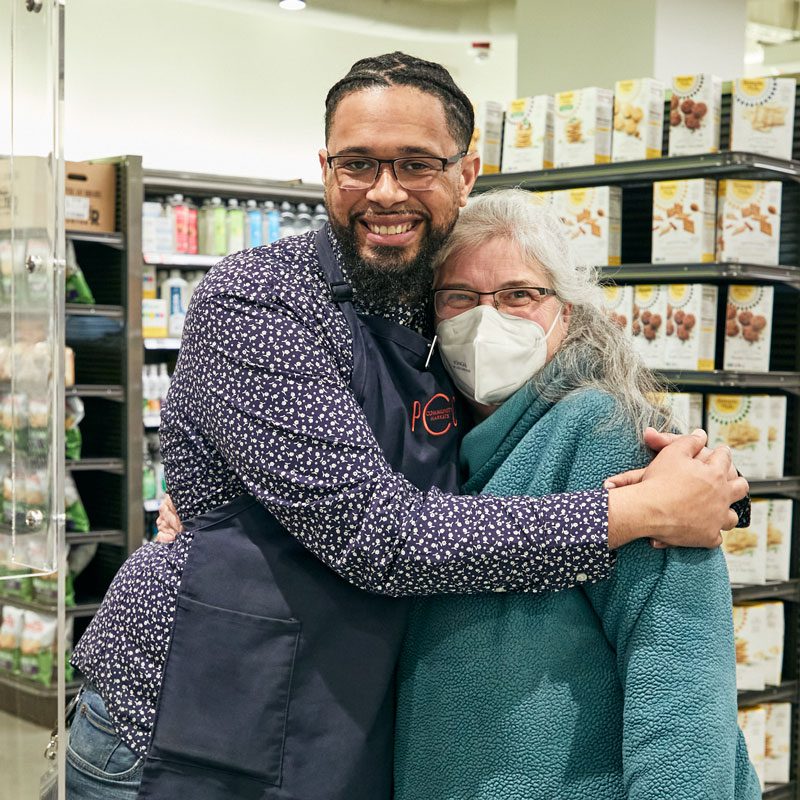 STEFFAN CHAM (HE/HIM)
PERSON IN CHARGE | DOWNTOWN
Steffan Cham has worked for PCC since May 2, 2012 — a day he remembers vividly because right after getting hired, he bought a new pair of Jordans. In addition to being a Person in Charge at Downtown, Steffan is an avid shoe collector, among many other things, as you can tell from his YouTube channel, The Humble Collector.
"Humble" is more than his handle; it's a quality you'll notice about Steffan when you meet him. He has the rare ability to orchestrate the dynamics of the store with a genuine warmth. "I like to see people flourish," he says. "I want to see us do our best and operate at 100 percent."
Customer service is important to him. So important, that he has his own acronym for how he approaches work: KYP or Know Your Personnel, which also could be translated to Know Your People, since his philosophy applies to understanding his customers as well.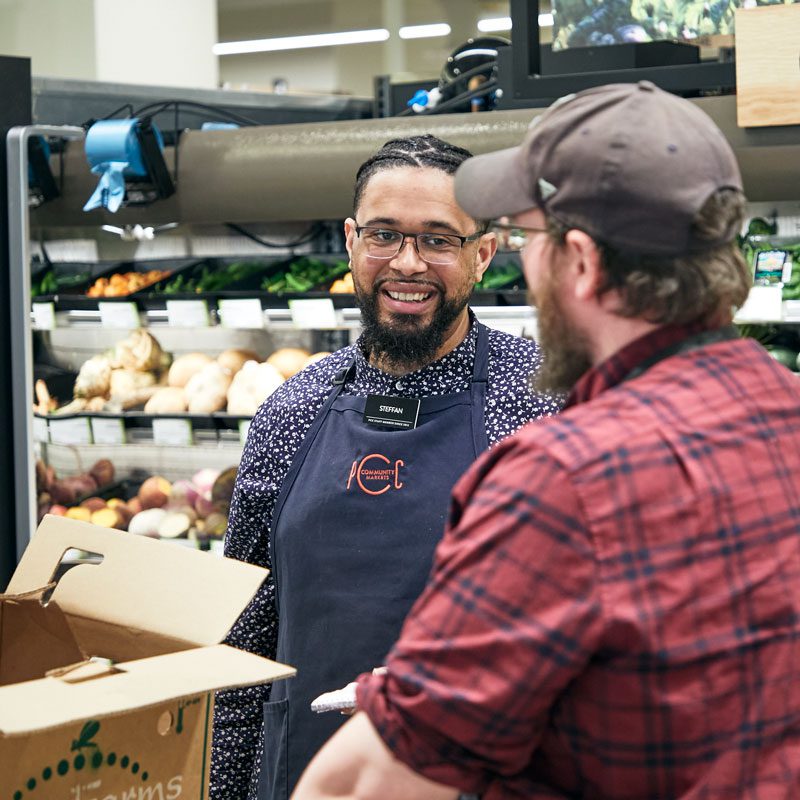 1:00 p.m.
When he arrives, Steffan checks in with his front-end team to see who's in need of a break — lunchtime is the busiest for Downtown PCC. He then ventures into the deli and helps clean up the prepared food bars, which have seen a lot of traffic from the midday crowd.
1:45 p.m.
Steffan scans the other store departments, intuitively anticipating what people need before they need it. He gathers info on hot-selling items and finds ways to merchandise products so shoppers can easily grab a bite before heading back to work. "I try to accommodate our customers by having fresh, new and exciting snacks at our registers," says Steffan.
He takes good care of everyone in his store. And appreciates that PCC takes care of him, especially when it comes to benefits. Steffan plays basketball with a local league three times a week and likes being able to get new contacts regularly so he can continue to knock down three-pointers.
2:30 p.m.
Once things have settled from the lunch rush, Steffan heads to the kitchen where he likes to bake cookies and help package them, ensuring there are plenty of sweet treats for later.
Born and raised in the area, Steffan often sees people he grew up with in his store; he also recognizes many shoppers from other PCC locations who work in the downtown corridor. He loves that PCC provides organic, local food for communities that might not otherwise have access to it. "We have a long list of ingredients we refuse to allow in the products we sell," he adds, speaking to PCC's high standards.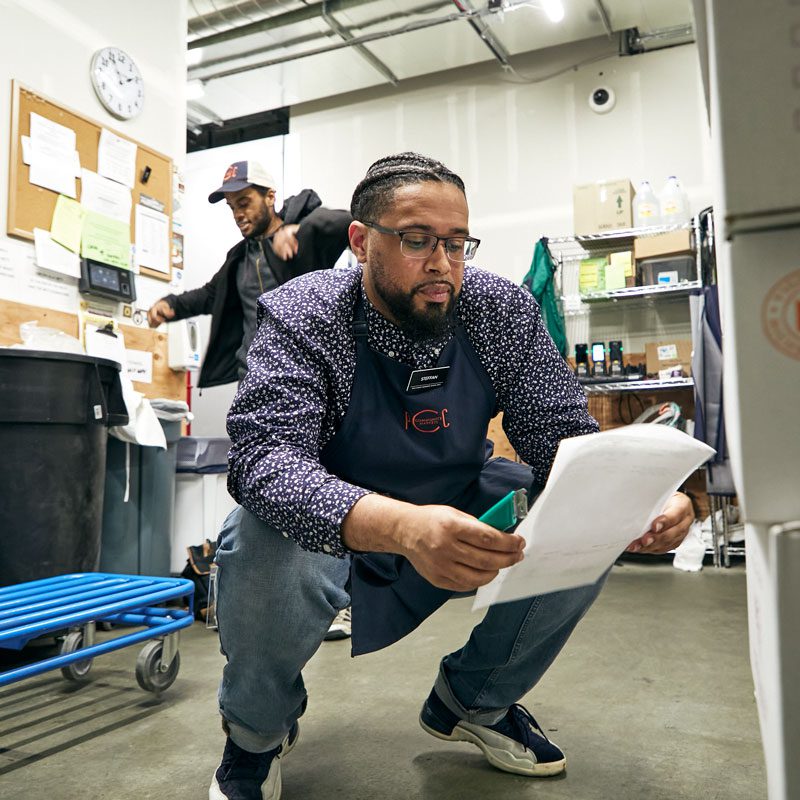 4:15 p.m.
To Steffan, it's crucial that his evening customers get the same experience as those who shop earlier in the day, so while they browse the aisles, he's back on the floor floating between departments or organizing the back room for upcoming deliveries.
6:00 p.m.
For lunch — or dinner as it may be — Steffan loves to pair Sesame Snap Peas in the full-service deli case with Lemon Garlic Chicken Pieces from the hot bar. He often adds pickled cucumber too, which is marinated in-store and available in the salad bar. "It's a weird combo," Steffan admits, "but don't knock it 'til you try it."
7:30 p.m.
The rest of the evening is steady, customer-wise, so Steffan starts to prepare for the next day, making sure the store is spick-and-span. Once Downtown PCC closes, he checks in with the night crew and evening bakers and gets them whatever they need before clocking out for the night.
After his shift, Steffan decompresses at home, watching new episodes of "Star Wars: The Bad Batch," playing Pokémon online, or editing more collection videos for his YouTube fans.