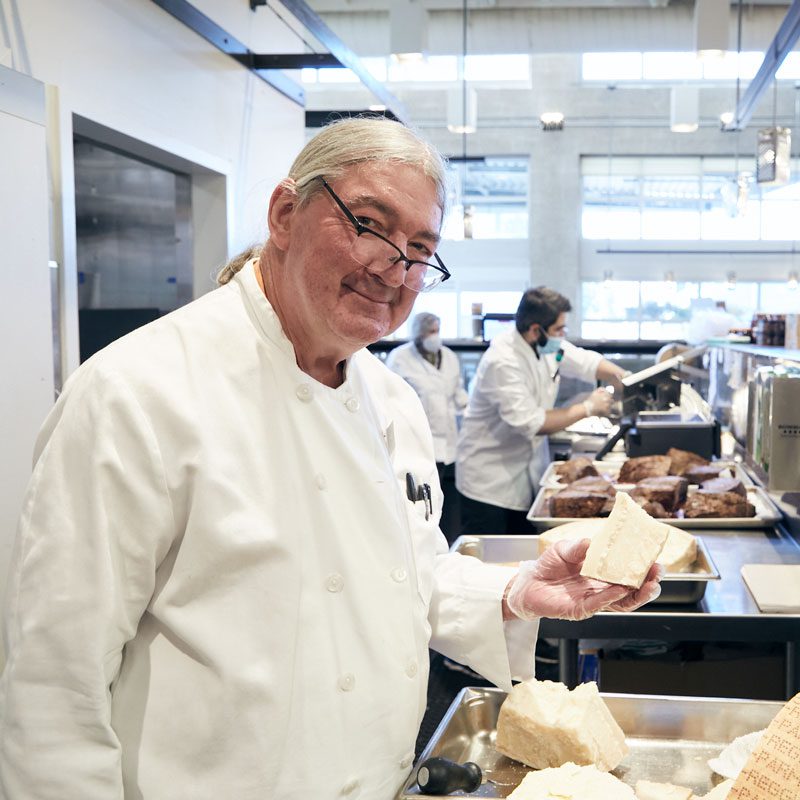 JACK KUNKEL (HE/HIM)
CHEESE SPECIALIST | GREEN LAKE AURORA
As Cheese Specialist for Green Lake Aurora PCC, Jack Kunkel is a true artisan of his craft. With literally hundreds of cheese varieties in his store, he's an expert in everything from Tillamook to Mimolette — not to mention charcuteries and accoutrements.
Coming from a natural health food background, Jack knew what he was looking for when he moved to the Seattle area and started working for PCC 18 years ago. "Good people are attracted to natural food stores," he explains. "Both customers and the people who work there. That's what makes it worth sticking around all these years."
And clearly, he means it, seeing as every day he makes the commute from his home on Bainbridge Island — a trek that entails a bike, ferry and bus.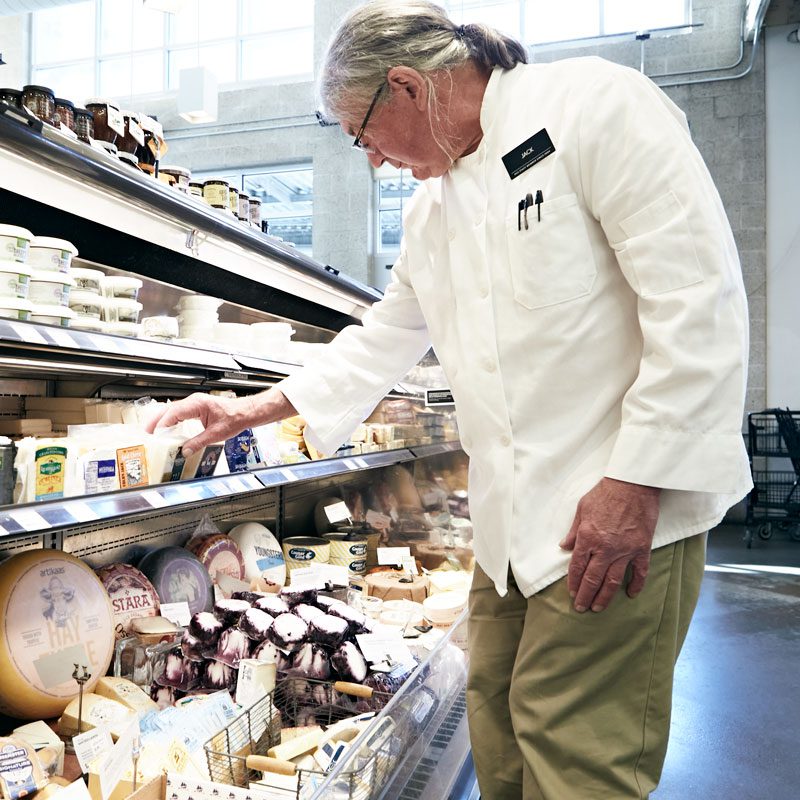 8:15 a.m.
Once Jack clocks in, he methodically loads his cart with locally crafted options, like Samish Bay Feta and Rogue Smokey Blue, along with specialties like Caña de Oveja and anything else required to stock the cheese case. Then, he makes a list of what needs to be done. Jack says he enjoys working with his hands — one of the many things he likes about his job here at PCC.
10:30 a.m.
It's a huge cheese section, which means as the morning progresses, Jack continues to cut and wrap wedges, and package items like Marcona almonds, roasted tomatoes and marinated wild mushrooms. "The hours just fly by while you try to keep up with the demand," Jack says.
1:00 p.m.
Surrounded by all sorts of delicious cheeses and charcuterie, you might imagine Jack includes some sort of buttery Gouda, nutty cheddar or crunchy cornichon in his lunch, but instead, he brown bags it from home. Jack is an amazing cook, regularly whipping up seafood dishes and Thai curries. He notes, "Dinner is the time to make something new. Lunch is for leftovers."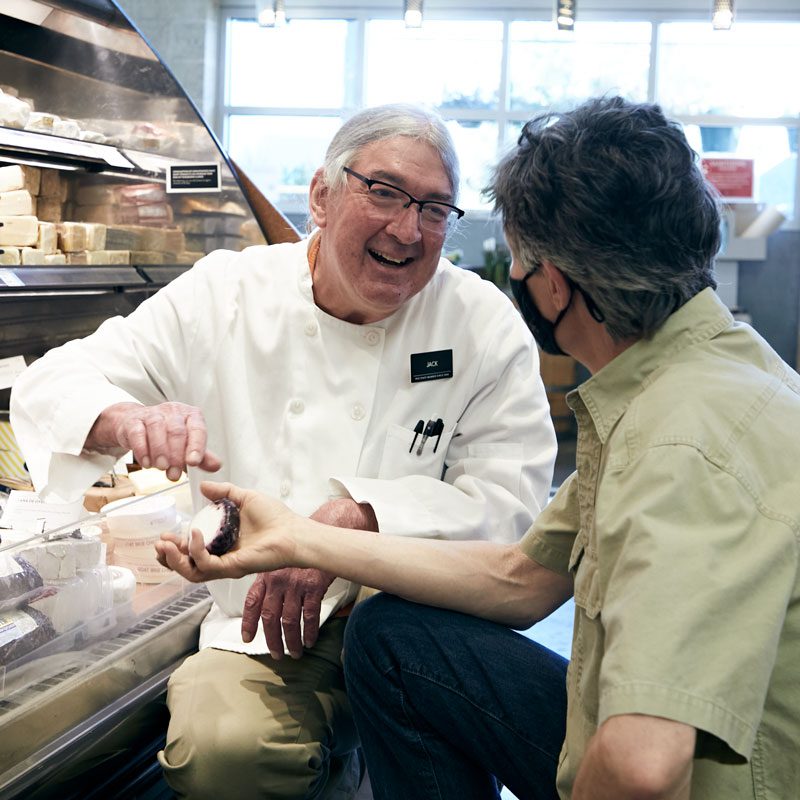 2:30 p.m.
When Jack notices his customers staring intently at the case — there is, after all, a mindboggling amount to choose from — he gladly jumps in to offer suggestions. Jack's customer service skills are exceptional. Between his down-to-earth demeanor, extensive knowledge of PCC's products, vast experience in the natural foods field and the fact that he's an avid cook, it's no surprise that his regulars constantly seek out his advice.
One question he can't answer? His favorite kind of cheese. "I couldn't possibly have a favorite," he admits. "There are too many!"
4:15 p.m.
Before he leaves, Jack makes sure the cheese case is stocked and that he has a clear picture of what needs to be ordered. Then, he cleans up, clocks out and runs for the bus. Jack works until 4:45 p.m. — a schedule he keeps so he can get to his ferry on time, which he always does.
Not only is Jack a connoisseur of all things cheese, he's also a master of the guitar and loves playing folk music or rocking out on his drum kit as loudly as possible — one of the perks, he says, of living alone on a semi-secluded island.