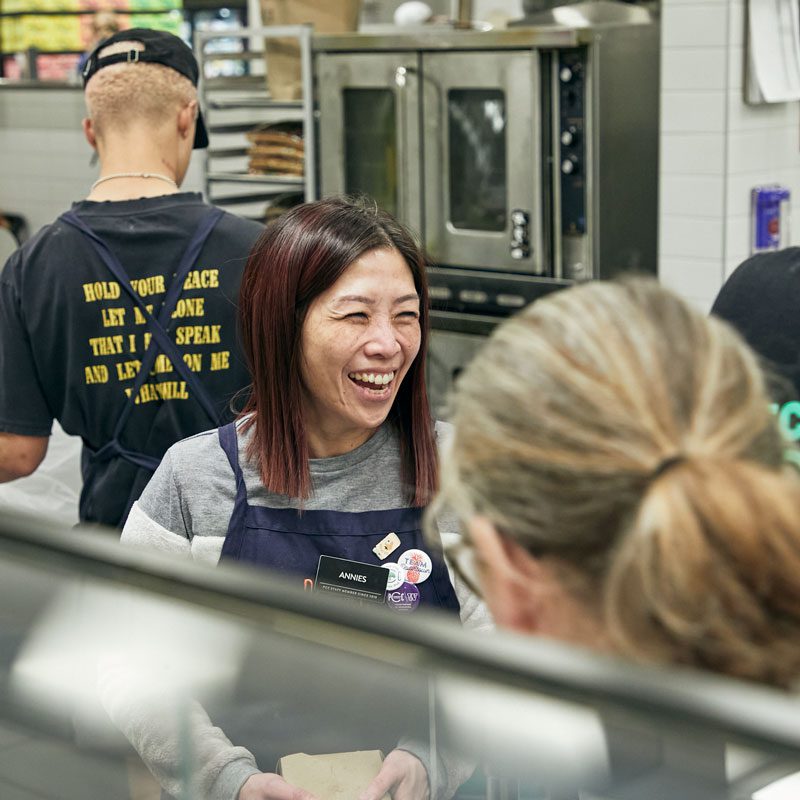 ANNIES TAN (SHE/HER)
ASSISTANT STORE DIRECTOR | DOWNTOWN
There's no such thing as a typical day for Annies Tan, Assistant Store Director for Downtown PCC. The former cake decorator, bakery manager, operations specialist and 20-year veteran of the grocery business wears a lot of hats in her current role — something she's exceptionally skilled at.
At any given time, you'll find Annies on the floor, cashiering, or working behind the deli counter. And that's in addition to her responsibilities creating schedules, managing payroll and nurturing her staff.
When she joined PCC at the start of 2019, her first goal was to learn. "As someone coming in new," she told her staff, "I will make mistakes. So, don't be afraid to call me out. I'm not going to walk into the store and try to direct people — it's not how I do things."
It's a really refreshing management style. And clearly, one that works for Annies and her team.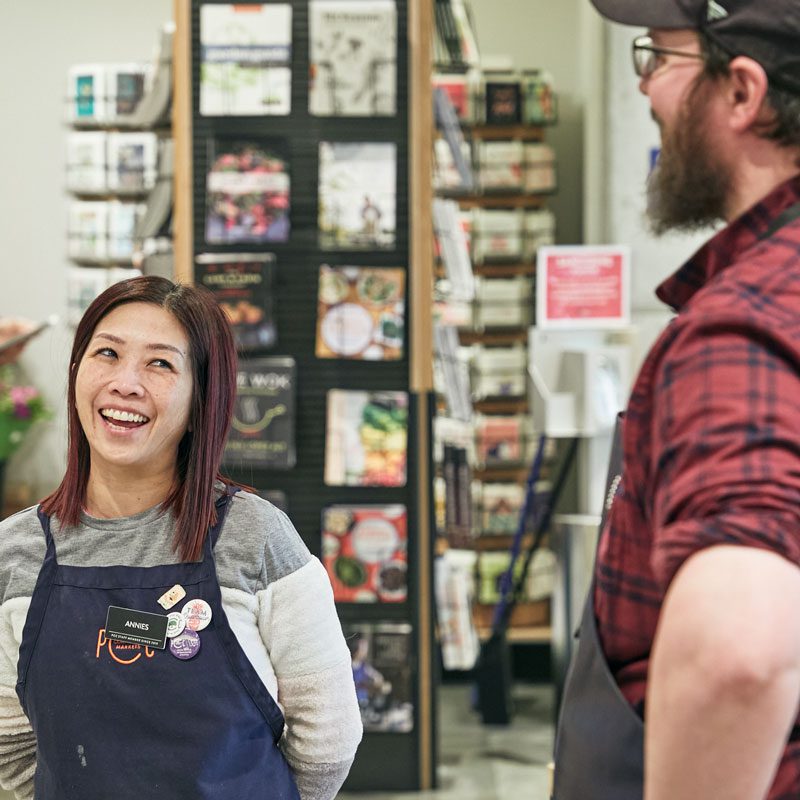 10:00 a.m.
When she arrives in the morning, Annies reads her emails, checks in with her store director, then heads to the floor to see how her staff is doing. While she has many responsibilities, her priority is ensuring that her team feels supported and heard.
One thing that makes Annies stand out is the fact that she encourages her staff to try different jobs if the one they're currently working isn't a great fit. She wants to make sure they're happy, emphasizing, "It's really important to put people in roles that let them be their best."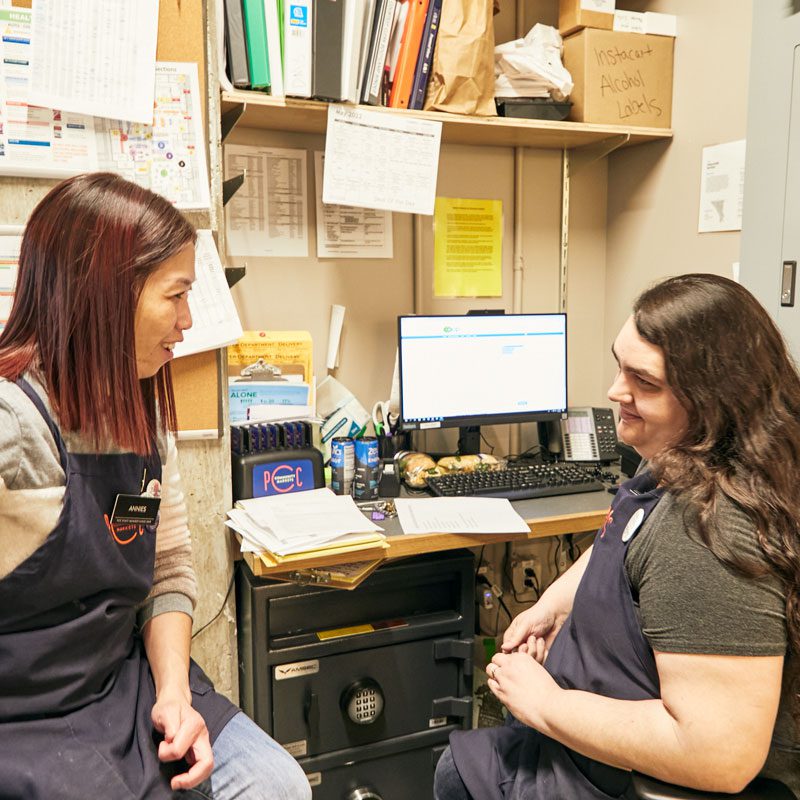 11:15 a.m.
Annies oversees payroll, which means she makes sure everyone is clocking in, clocking out and taking their lunch breaks. On days she writes the schedule, she tries to give her staff two consecutive days off, so they have a weekend even if it doesn't fall on a Saturday and Sunday. This is just one of the ways PCC — and Annies — embrace a work-life balance.
1:00 p.m.
On Tuesdays, Annies joins all of PCC's store and assistant store directors for their weekly conference call — a time to talk about promotions, sales and projections, health and safety protocols, and of course, hiring. One of the perks of working for PCC is that staff can receive a referral bonus of up to $300 if they refer someone who gets hired.
Another perk? Amazing health benefits. Not only does Annies have access to acupuncture and massage visits, her monthly premium and deductible are 10 to 20 times lower than what she paid at the major grocery store chains where she worked prior to coming to PCC.
4:30 p.m.
Annies isn't afraid to jump in and help. So after her lunch break, she goes wherever she's needed, from assisting in the deli to cleaning bathrooms to prepping special orders.
6:00 p.m.
Toward the end of her shift, she works through more of her emails, reviewing price changes and anything else that requires her attention. Then, it's one more walk around the store, checking in with her Person in Charge and staff to ensure they have what they need before she takes off for the evening.
When she's not multitasking at work, there's a good chance you'll find Annies putting her expert baking skills to the test, making dog-friendly pupcakes for her German Shepherd and Golden Retriever.