CANDIDATES RECOMMENDED BY THE BOARD OF TRUSTEES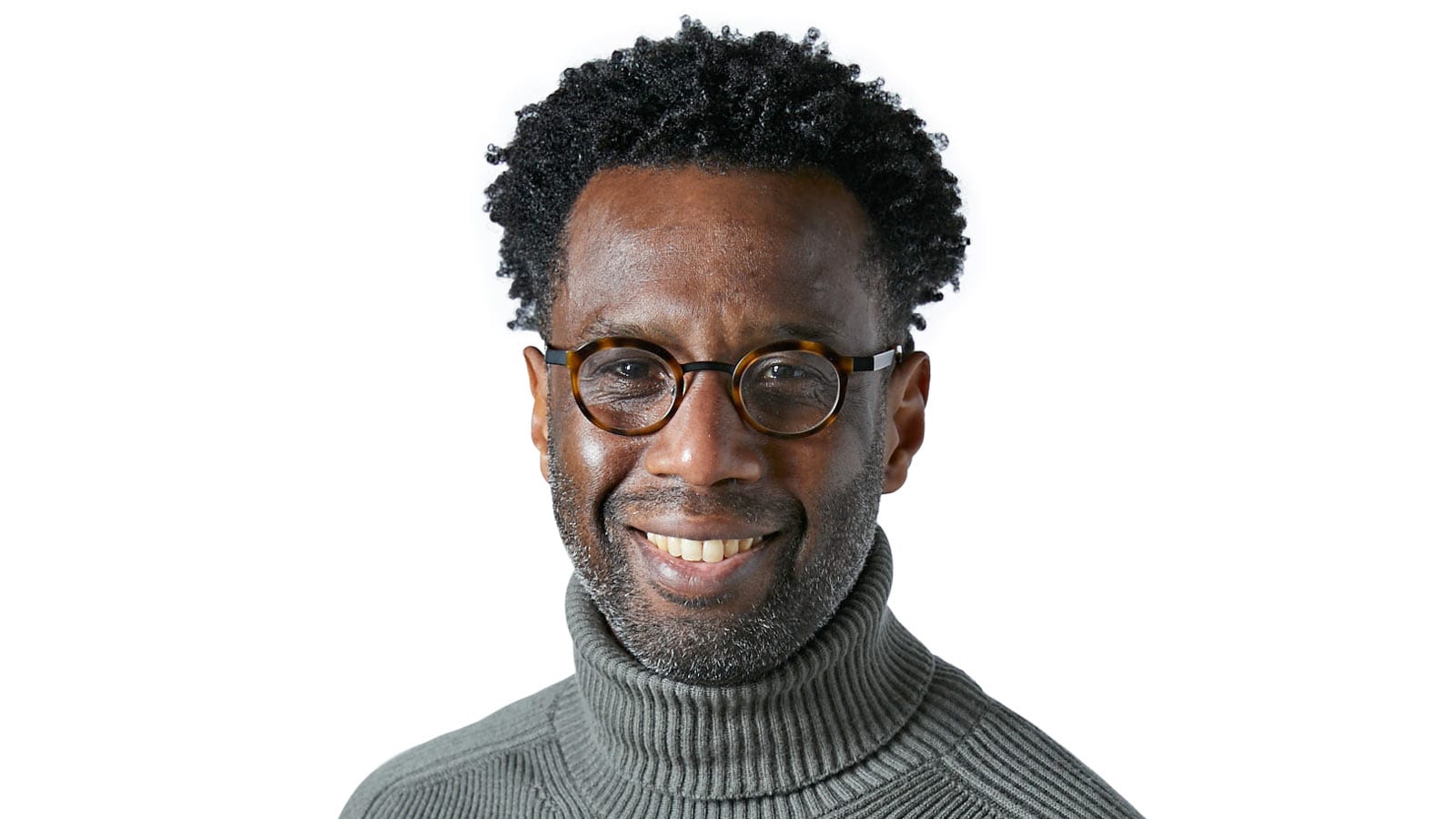 Rodney Hines
Rodney Hines is CEO/Chief Mission Guy for Metier Brewing Company (MBC). As one of the few black-owned breweries in the country, MBC works to expand the craft beer space so more folks see themselves reflected and welcomed. Throughout his career, Mr. Hines has advocated for businesses to measure success through both profitability and civic responsibility. He served as Director of Social Impact at Starbucks, leading the company to launch and sustain "community stores" to support economic development in lower-income, diverse communities throughout the country. As Executive Director of the Starbucks Foundation, Mr. Hines delivered key community strategies globally. He also served as U.S. Community Affairs Manager at Microsoft, and as a consultant on issues of affordable health care and national community service at a local public policy firm. Mr. Hines currently serves on the Community Advisory Council for Seattle Art Museum and the Seattle University Youth Initiative Advisory Board. Additionally, he provides strategic guidance to help local corporations with their philanthropic and community investment strategies.

Statement
I am excited to be a steward for PCC and its continued growth as a responsible, community-minded business. PCC has a unique responsibility and opportunity to help ensure a sustainable and accessible food system, protecting the environment for all. The co-op's long history and success, and its growing membership grounded in community principles, enables the organization to strategically use its voice in alliance with others for state and national issues, like GE food labeling and food deserts. I'm also excited to help the organization educate and engage co-op members and the public on these principles and the organization's mission.
In addition to serving on community advisory boards for Seattle Art Museum and Seattle University, I reflect daily on my responsibility both as an engaged citizen/person of color and small-business owner. A demonstration of this is my business' intent and diligence in sourcing. We seek to partner with businesses who share our values, and we prioritize women and BIPOC vendors. I also continuously look for what I can personally take on to support and help sustain these businesses, particularly during this pandemic. In addition to my PCC membership, I am a long-term, 20-plus-year member of both the Central Co-op and REI.
< return to election guide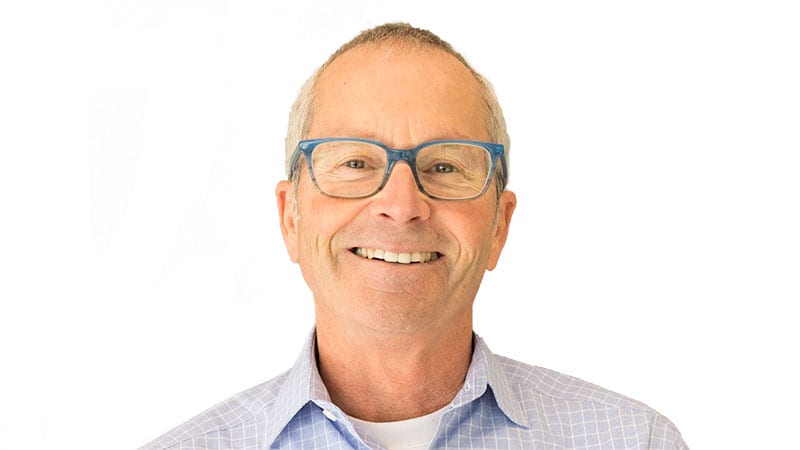 Brad Brown
(incumbent)
Brad Brown has been a PCC Trustee since 2017. He served as interim CEO for PCC from May to December 2020 and was prior chair of the Board's Audit and Finance Committee. Mr. Brown is a retired Senior Vice President, Digital Retail, of REI where he had responsibility for the cooperative's digital businesses from 2006 to 2016. From 1998 to 2006, he was REI's VP of Information Services, and from 1995 to 1998 he was VP of Information Systems at regional grocer Quality Food Centers (QFC). He currently serves on the boards of the UW Medical Center and the Asheville Farmstead School. From 2011 to 2016, he served on the board of the National Retail Federation. Mr. Brown's individual qualifications and skills as a trustee include his leadership experience as a senior executive at the nation's largest retail co-op, his understanding of how to scale a retail business, and his ability to lead teams through complex challenges and constant change. He's been a PCC member since 2016.

Statement
I love PCC. I believe in the co-op's vision, mission and most importantly: the people. Serving as a trustee since 2017, I've provided input and oversight of PCC's rebranding, the opening of five stores and revising our member benefit to provide a more compelling reason to join PCC. In the four years that I've had the honor to be a board member, we welcomed more than 31,000 co-op members.
The most exciting — and humbling — experience I had with PCC was the opportunity to serve as your interim CEO last year. I'm extremely proud of how PCC faced the challenges of the pandemic. Staff gave their best every day for each other and their community, and leadership worked quickly to execute changes necessary to protect staff and members. This role provided me the unique chance to gain an even deeper understanding of PCC.
Our foundation is strong as we look to the future. Membership is growing and more stores are in the pipeline. This foundation allows your board to wrestle with our most challenging issue: How to balance the needs of people, planet and profit? There is always tension amongst these elements, requiring careful deliberation, well-articulated discussion and ultimately decision. I revel in this work and have years of relevant executive experience. I feel strongly that I am uniquely qualified to serve as a trustee, bringing the right knowledge and skills to meetings, conversations and decisions. I look forward to continuing my service to PCC should you honor me with your vote.
< return to election guide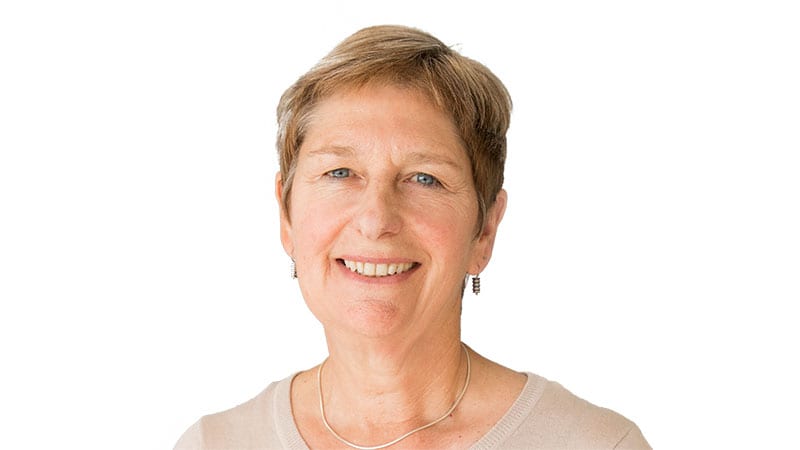 Catherine Walker
(incumbent)
Catherine Walker has been a PCC Trustee since 2016 and a PCC member since 1982. As a PCC Trustee, Ms. Walker currently chairs the Board and previously chaired the Board's Management Development and Compensation Committee. Ms. Walker had a very active career spanning more than 30 years in which she held roles as an executive and chief legal officer for REI, Seattle University and Westin Hotels & Resorts. In 2016, Ms. Walker retired from REI after eight years as Senior Vice President, General Counsel and Corporate Secretary. She has been a leader on several boards of directors in addition to PCC: REI; the Outdoor Industry Association; Camber Outdoors; and Plymouth Healing Communities. On each board, Ms. Walker championed diversity (racial, gender and age) and helped improve governance to advance the mission of the organization. She has earned the Director Professionalism Certification from the National Association of Corporate Directors.
Statement
I believe it's a privilege to stand for election to PCC's Board of Trustees. If elected, I commit to be a fully engaged, attentive and responsible trustee, keeping the co-op's mission, values and long-term success at the forefront of decision-making.
PCC is successful because it is true to the principles, products and values that matter to members, and members sustain the co-op. No other grocer in the Puget Sound comes close to PCC in the integrity of its supply chain, breadth of organic and natural products, and the constancy of its commitment to the community. I know this with confidence having been a trustee on the PCC Board since 2016 and having chaired the Board for the past two years. I have come to know the co-op, its values, and its leadership team more deeply and believe that this knowledge adds value to the Board.
I am familiar with organizational complexity and scale in consumer businesses with field operations from my experiences at Westin Hotels, Seattle University and REI. And through my work with PCC and eight years on the REI board, I know how differently a co-op can and should consider decisions about members, employees, the allocation of resources and long-term contributions to communities. Even with its inspirational mission, PCC must have operational and financial savvy to thrive as an innovative, high-quality, sustainable grocer. I hope to have the opportunity to continue to lend my experience, expertise and judgment to keeping PCC vibrant and financially sound for the long-term.
< return to election guide
CANDIDATES NOMINATED BY PETITION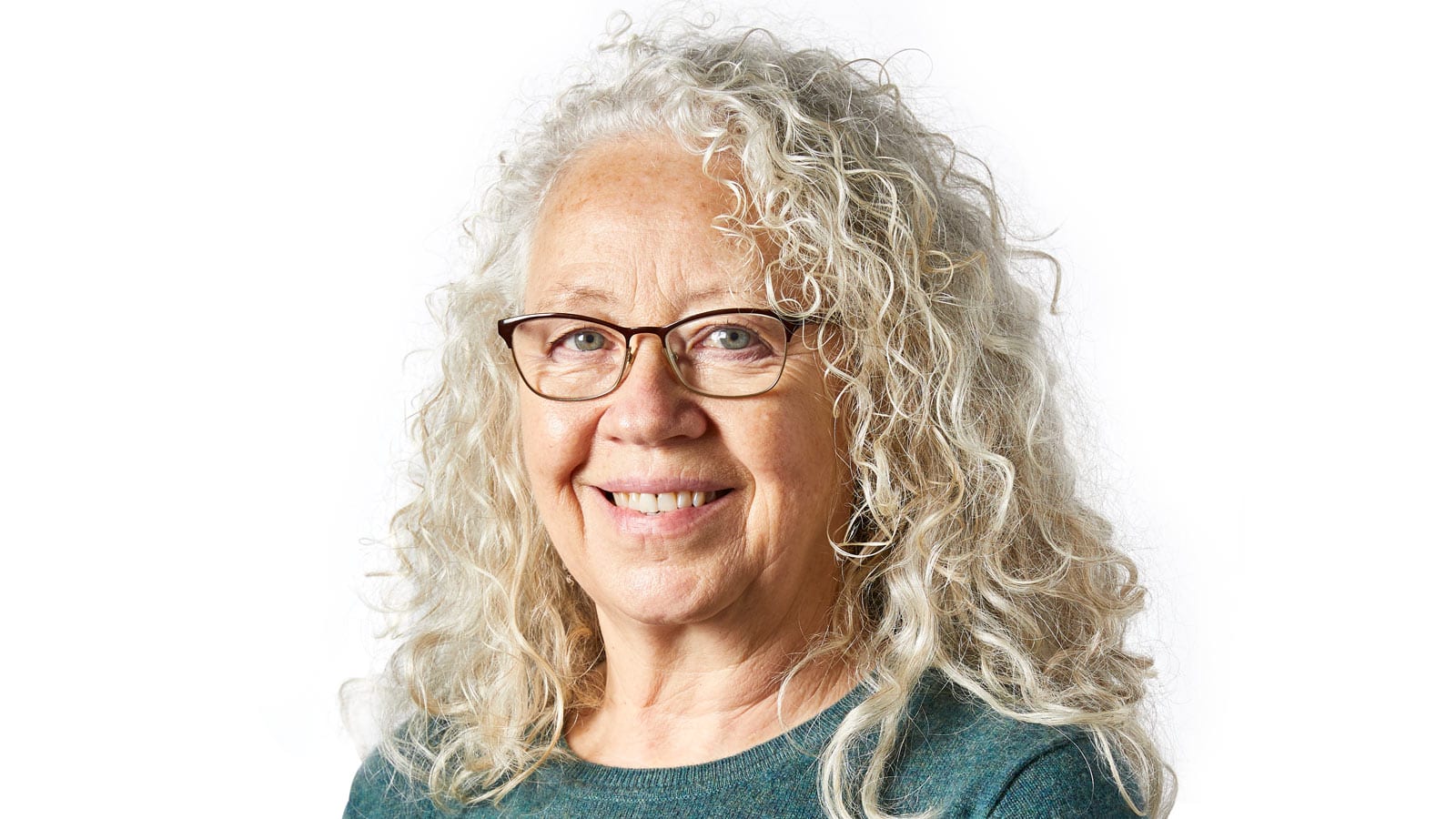 Laurae McIntyre
Laurae McIntyre has been a PCC member since the 1980s and has worked for the co-op for six years. As a PCC courtesy clerk, her perspective is shaped by one-on-one interactions with customers and working each day with the beautiful food the co-op's farmers provide. A leader in her union, UFCW Local 21, Ms. McIntyre also helps train courtesy clerks at Fremont PCC. Prior to working at PCC, she ran her own small business, and spent a decade managing and facilitating meditation and yoga retreats in South India and across the United States. She also has a background in accounting.

Statement
PCC is a community, and people become members because of what we stand for. That's why people work here, too. I started working at Fremont PCC six years ago so that I could work somewhere that aligns with my values and where I could serve my community. Our role has only become more important during the COVID pandemic. For many people, coming to the grocery store is one of their only opportunities for community and connection, along with healthy food. I've been humbled by this experience and the appreciation our customers have shared with us.
I've been a member of PCC since the 1980s and I have family who used to be part of the co-op's original network in the 1950s. As a union steward, I welcome and train new people on our staff. We have a vibrant workforce and diverse membership that is pushing us to step up on racial equity, LGBTQ+ inclusion, and justice for workers all along the food supply chain. I want to ensure that this work remains a board priority.
I spend day in and day out interacting with co-op members and customers, and that's who the co-op truly is. My coworkers and I gathered signatures from thousands of co-op members to earn a spot on the ballot this year, and I look forward to ensuring our members have a strong voice in steering the future of our co-op and shaping the values and direction of this community.
< return to election guide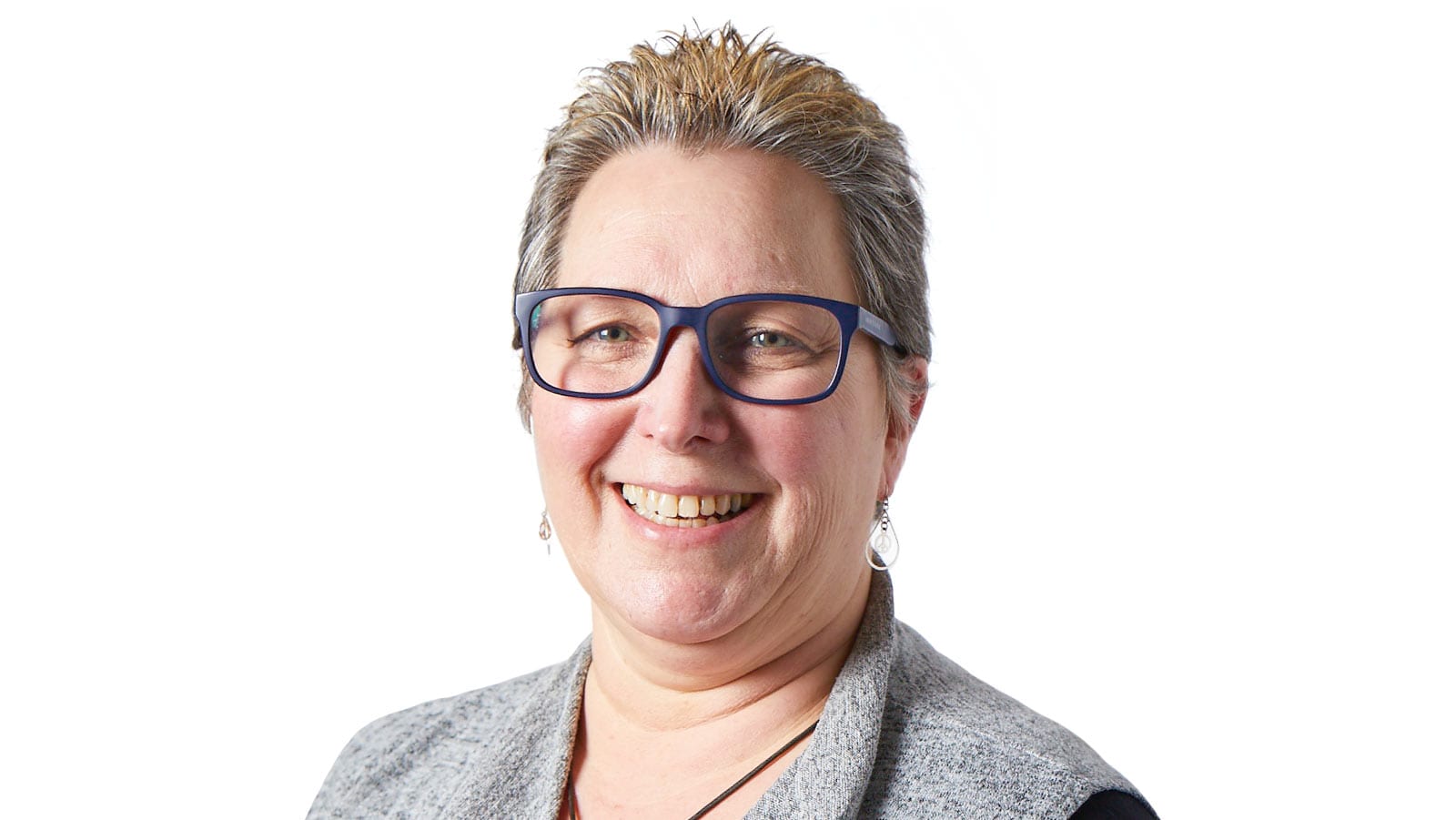 Donna Rasmussen
Donna Rasmussen currently works at View Ridge PCC. She has 20 years' experience in the grocery industry, including employment at PCC, QFC and Safeway. She has worked a variety of positions at Edmonds and View Ridge PCC stores, including courtesy clerk, helper clerk and cashier, as well as View Ridge store contact for donations and event requests. She has been an active member of her union, UFCW Local 21, serving on the QFC union bargaining committee during the long 1989 grocery strike and attending an international convention in Toronto, Canada. Ms. Rasmussen is passionate about fair trade, gender and racial equity, affordable housing, and community living. Her family has lived in a co-op housing community for over 10 years where she takes an active role and holds a position in community leadership. If she rings up your groceries or passes you in the aisle, please be sure to say hi!
Statement
I'm a working mom whose partner and two teenage sons also work at the co-op. I can truly say my whole family is invested in the mission and success of PCC. My coworkers — including my sons — and I have committed to providing our customers access to fresh, healthy food through these difficult times.
As PCC continues expanding, many coworkers and I feel it's important to have a worker voice on the Board of Trustees to ensure the customers, workers and our local communities are kept front and center in decision-making. Having a PCC worker serve on the board offers a perspective grounded in the everyday life of our co-op. This is why we gathered more than 3,000 signatures from PCC members for my nomination. Members built this co-op, and I believe our co-op can grow while holding onto its values and connection to our communities.
I'm passionate about fair trade, gender and racial equity, affordable housing, community living, honesty, transparency and communication. Upholding the values of our membership means connecting authentically with the communities we move into as we open new stores and hold onto the service and connection we have with our current locations. It means making sure PCC staff can afford to shop in our stores and live in our communities. It means continuing to support our local, small farmers and vendors. As a co-op, our stores and Board of Trustees should be a diverse and all-inclusive reflection of the communities we serve.
< return to election guide